Anger eats you up; rage eats up you and everyone around. The thing with anger and rage is that when you're in one of those episodes, you see red; and blowing up seems the logical course of action to the unhappiness of those around and yourself.
Voicing your anger by shouting and screaming, momentarily lowers your intelligence level; for a few minutes, you become an idiot. If you feel angry, the healthy way to deal with it is to live through it, not living it. Own your anger, but don't allow it to own you.
Get inspired by the following best books on anger management; arm yourself with the tools you need to conquer your anger and move up in life into the zone of happiness, calm and bliss.
You May Also Like: Makeup Lover? Then Go For These Amazing Books To Get Perfect Makeup Look
1. Anger: Taming A Powerful Emotion – Gary Chapman
When angry people say that they get angry because others push their buttons, that's merely an excuse. There might be individuals around us that know how to push our buttons, but let's be honest and answer to this question: Could anyone push our buttons if we wouldn't have any buttons to push?
Some people are exasperating and others are masters at making you lose your cool. However, most people do it without thinking about how you'll react or feel. That happens because all of us know what's on our minds. What someone else is thinking or feeling, you can only guess.
Discover in this book how you can overcome the habit of allowing others to dictate how you behave. Anger is filled with energy, you can't just stop being angry. You must move this energy somewhere else, give it a different purpose. This book can teach you how to turn anger's energy into self-acceptance energy by making the difference between justified anger, an appropriate way to deal with it, letting go of resentment and ideas of revenge, knowing yourself better and forgiving yourself. This will also help you to overcome the shame that, acting angry, may have caused you and you will learn to express your anger respectfully and constructively.
You May Also Like: Cooking Lover? Then, Go Through These Books To Become A Pro In Cooking
2. The Anger Trap: Les Carter, Frank Minirth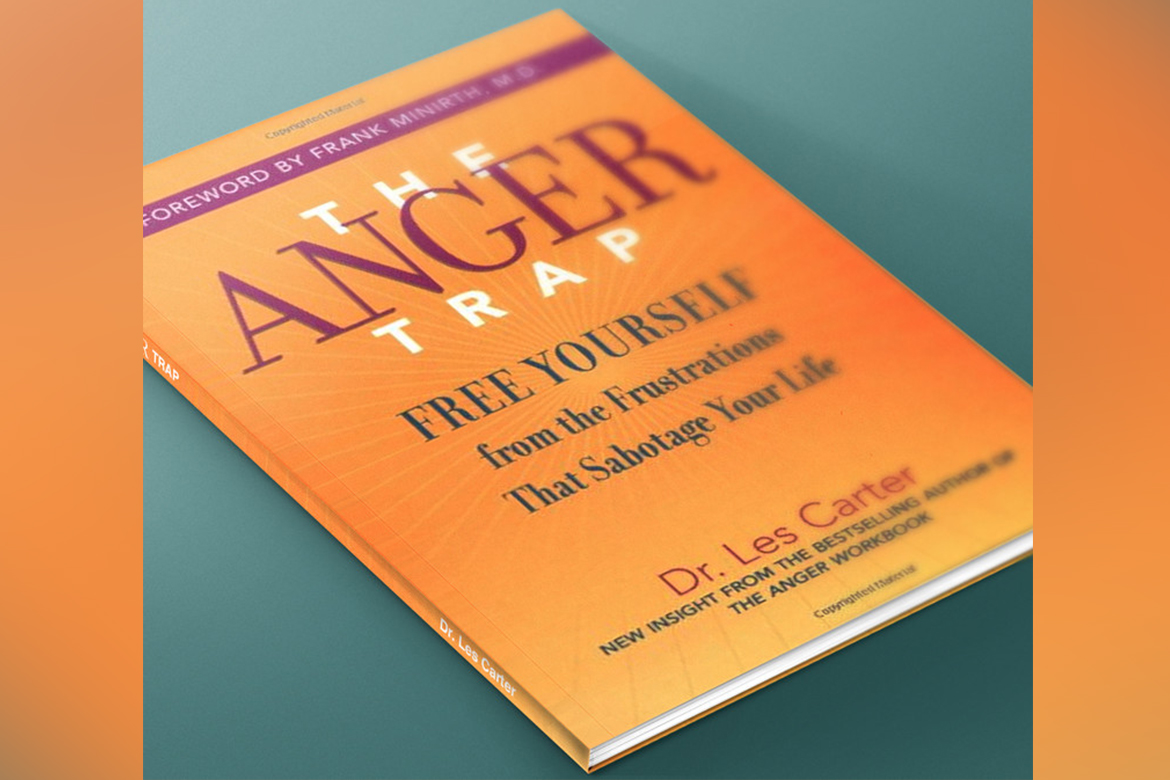 The biggest desire a human has is to be considered by others a good person. Anger is an emotion that you cannot hide. If you're an angry person, the whole world knows it. Hence, people don't see you as a good person. When anger increases, think of the consequences. Anger has many negative consequences; thus, allowing your anger to have a loud voice is like shooting yourself in the foot. Who needs enemies when your behavior can sabotage you?
This book helps you to understand your anger and the traps' anger plants in your mind to keep you hostage. It will help you to get more comfortable to put a leash on it. To achieve calmness, learn how to change your mind.
You May Also Like: Gift These Gaming Books To Your Bae And Enjoy Gaming Together
3. Anger: Wisdom For Cooling The Flames – Thich Nhat Hanh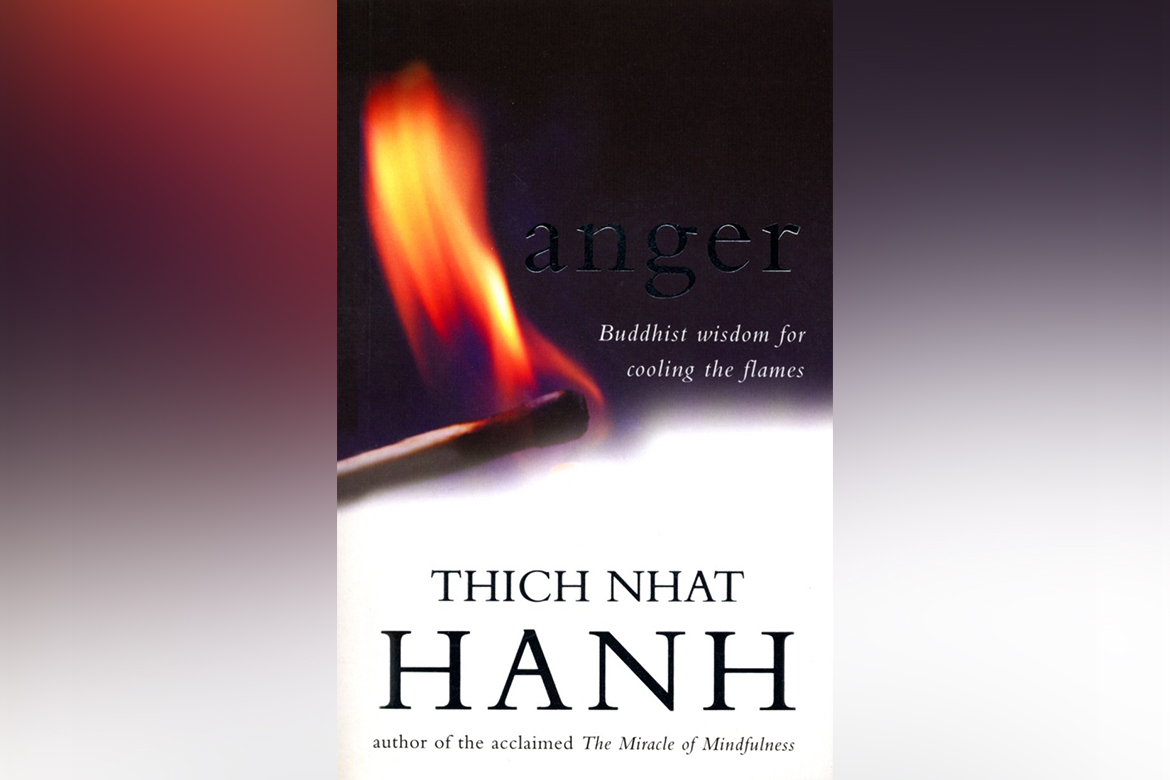 If you want to live a peaceful/ mindful life, appreciate the present moment, teach your mind the way to serenity, then, this is a book.
When someone is angry, telling you nasty and hurtful words, the best thing you can do for them is to fill your heart with compassion. Because for every mean word that someone tells you, they say another ten hurtful words to themselves. How you behave influences a lot the quality of your thoughts. Allowing your anger to control you, inadvertently, allows it also to pollute and poison your thoughts. This book will help you to put out the fire of anger, express your love with the grace and communicate with understanding.
You May Also Like: Best Fiction Books That You Should Read Once
4. Anger: The Misunderstood Emotion – Carol Tavris
Anger is an emotion and like with any other emotion, it has a good side and a bad side. The author addresses a wide range of anger, including violence in sports, road rage, family anger, and others. Carol points out various myths about anger such as anger is always good for you, suppressing anger is always unhealthy, or women have special anger problems. She guides readers to deal with angry feelings in more complex ways and to learn to make adaptive choices. This book will help you to understand the positive side of anger and ways to harness it, the negative side of anger that can ruin your life, various strategies to deal with anger.
You May Also Like: Giving A List Of Rom-Com Books That Will Restore Your Faith In Love.
5. Anger Management: The Complete Guidebook For Practitioner- Kassinove, Raymond Chip Tafrate
This self-help treatment guide has a step-by-step, clearly written approach to helping people deal with out-of-control anger Using an Anger Episode Model to look at each instance of anger for a particular person, the authors show how to mold an individualized, multi-dimensional anger management program. They address helping the person to prepare for change and the process of change, including learning problem-solving skills. Last but not least, anger management shows how to teach a conceptual framework for the person to cognitively understand the anger responses and develop a relapse prevention program.
You May Also Like: Some Dramatic Books That Are Being Touted As The Next Best In Line.
6. Rage: A Step-By-Step Guide To Overcoming Explosive Anger-Ronald Potter-Efron MSW Ph.D.
Raging people are not a pretty sight for the spectator as well as the person doing it. Being calm and collected person has nothing to do with nature, but nurture. It's a skill that you learn, develop, practice, and improve. You can help yourself than anyone else can help you.
The book helps you to train your brain to be less angry and become quieter, more content and happier. It is a step-by-step guide about putting a lead on your anger and experiences the joy of feeling in control of yourself.
You May Also Like: Travel Books For You And Your Love Of Travelling
7. Dance Of Anger – A Woman's Guide – Harriet Lerner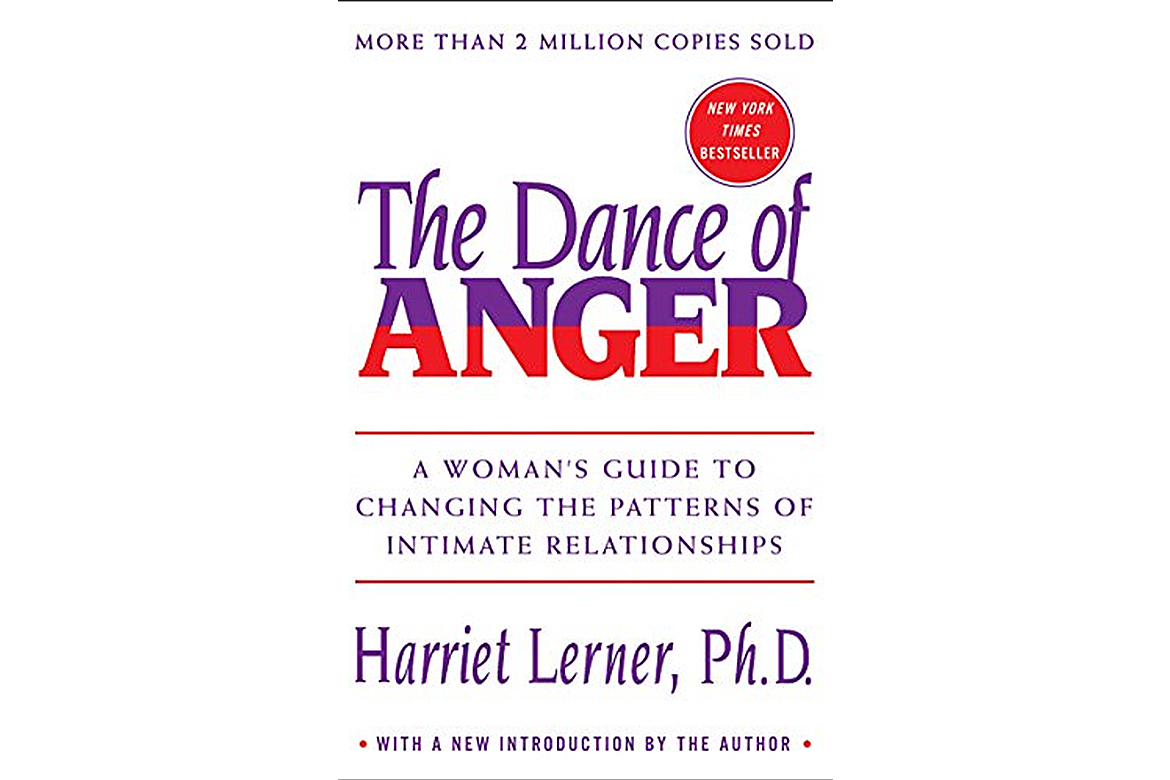 Anger is quite a difficult emotion, especially for women. We avoid anger and conflict at all costs, or we participate in endless cycles of fighting, complaining and blaming that goes nowhere. These dysfunctional styles of managing anger look different but the outcome is the same. We're left feeling helpless and powerless. This bestselling book helps you to identify the true sources of our anger and use it to create lasting change.
You May Also Like: Best Books That You Should Add InYour Wishlist
8. The Surprising Purpose Of Anger: Beyond Anger Management – Marshall B. Rosenberg Ph.D.
A few things can make a calm person angry and they have no escape. The person struggles to stay calm. Sometimes they can, other times they must. However, people do have a choice. Windproof yourself so that no matter what wind comes and goes you are steady on your feet. Discover in this book how to find what are the winds that can make you lose your cool and how to windproof yourself.
You May Also Like: Top Picks For The Best Books By Female Authors
9. Healing The Angry Brain: – Ronald Potter – Efron MSW PhD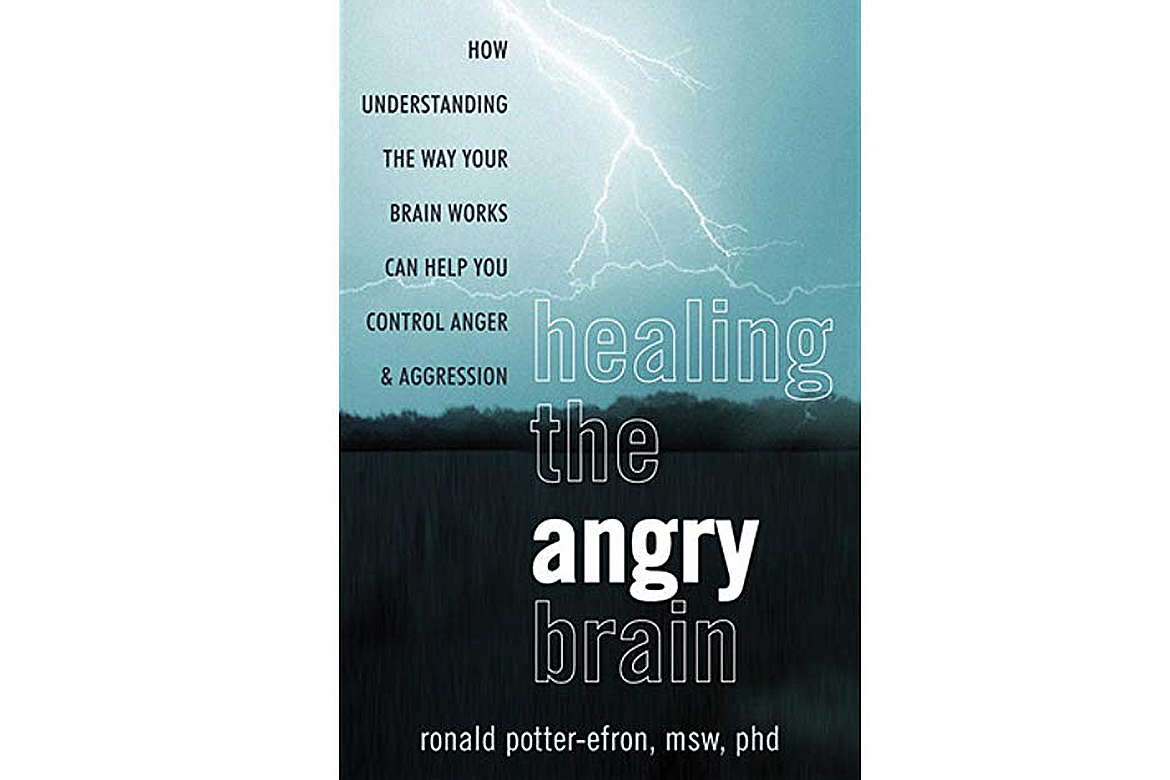 After reading this book you will become aware of what could be the triggers of your anger and how to deal with them. An angry brain leads to an unhealthy body. Your body is expressing what you think. Therefore, if your thoughts are angry or negative, your body feels that like a collision. Anger is harmful to you.
The root cause of many illnesses is our behavior. It is not about your eating habits or vices. We are talking about behaviors like anger, rage, having a defeated attitude, or an excessive sense of entitlement. Those behaviors make people sick more than almost anything else.
Discover in this book how you can turn things around for yourself; understand your brain better and take control of your life.
You May Also Like: Some Good Reads For The Lover Of Nature
10. Beyond Anger: A Guide For Men: – Thomas J. Harbin
Anger is not reserved for men. However, an angry man can cause much more suffering around them then any woman can ever do. Women prefer calm husband. The legacy of an angry man (an angry father) is most likely to be negative. But let's not go that far, and think about the present moment. Let's say it, loud and clear – angry men can't possibly be happy.
You May Also Like: Providing Some Best Books On The Subject Of Friendship & Friends
11. Emotional Intelligence: Why It Can Matter More Than IQ – Daniel Goleman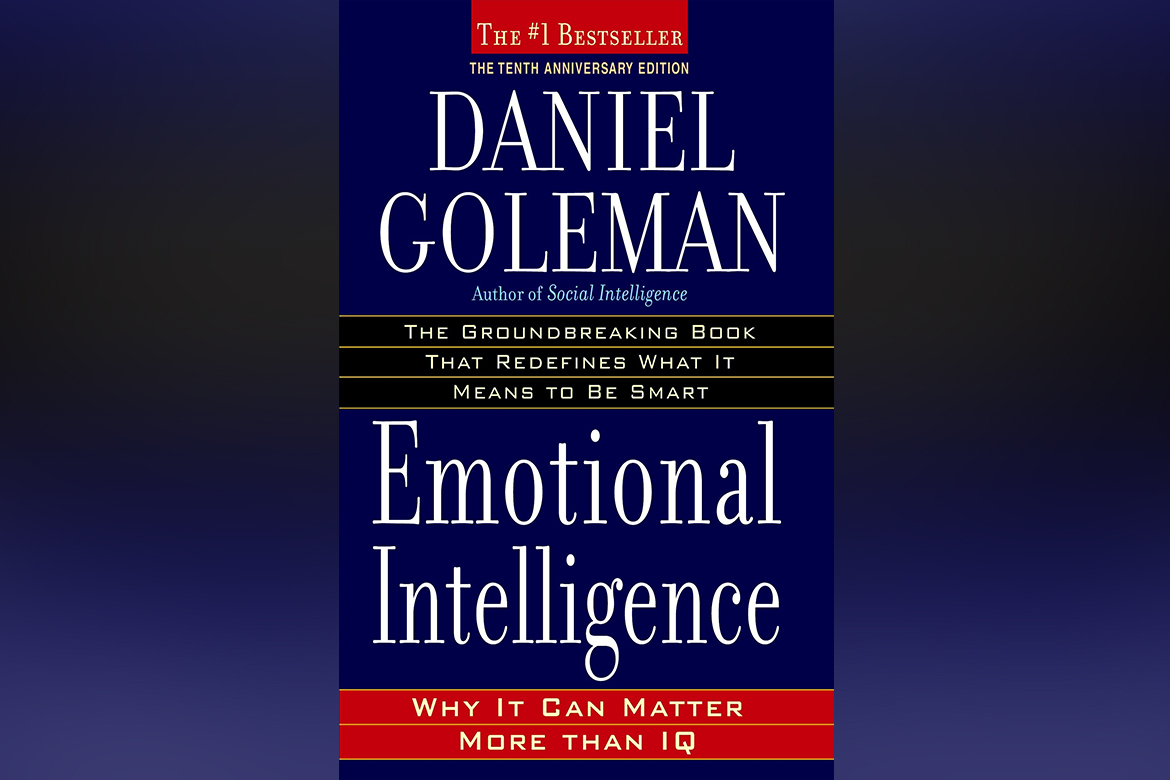 The inability to deal with your emotions can make you angry. What if put in a stressful situation, you have only two choices or reactions to respond.
The first choice or reaction is to get angry. Most probably, you've seen some individuals revolting and shouting, displaying a defeated attitude, when things don't turn the way they expected. This kind of behavior does not have a positive outcome.
The second choice is to deal internally with how you feel and act with grace. In this case, the outcome is always a positive one. Which of the two choices would you prefer? Knowing how to deal with your emotions or losing one or blowing up like a pot of polenta on the stove? Being the master of your emotions helps you in all areas of your life; therefore, this book is a must-read.