Every bride wants to look excellent and exceptional. In order to fulfill this desire, one must take care of many things including the selection of a wedding gown. Today we have brought some special bridal gown options for you, which you can try.
1) Princess Bridal Gowns appeal to everyone. This type of gown looks beautiful and elegant. It is a classic choice for a fairytale wedding. Intricate beading and shimmering embellishments grace the upper halves, with dreamy layered skirts that create a slimming effect.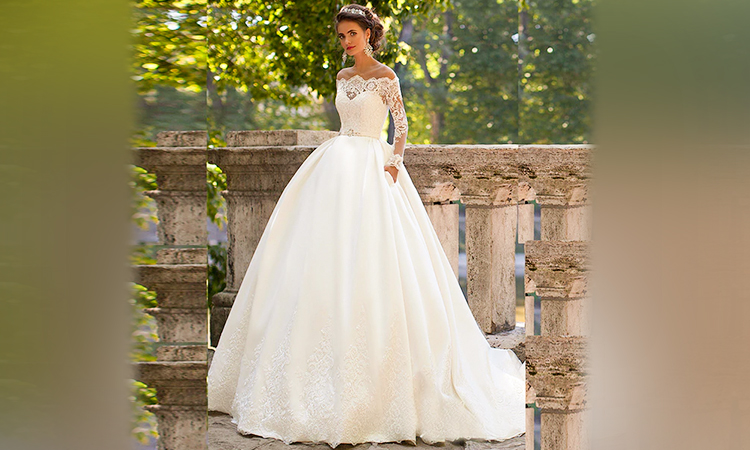 2) Empire Gown features a tight bodice and a higher waistline than usual. They hide the tummy and work great for diamond and pear-shaped women. Empire gown is worn in the weddings of royal families. These gowns are quite elegant, extremely trendy and give a royal look.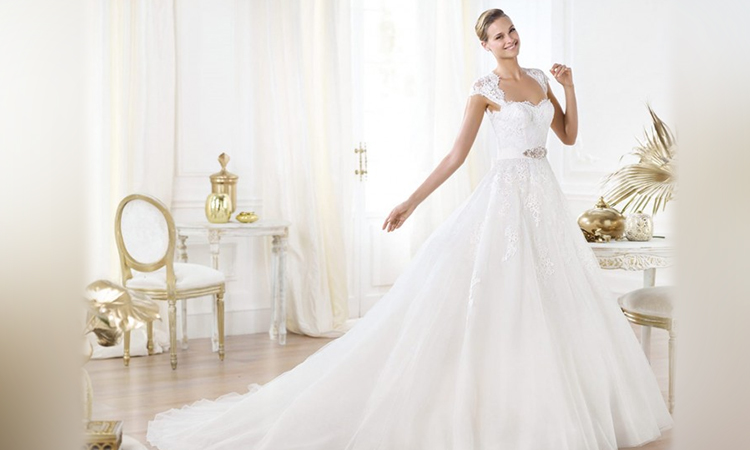 3) The Ballgown is certainly a timeless favorite, suitable for most body frames and the most amazing bridal attire. Ball gowns are flair at the waist with a floor touching skirt. Ideal for most body types but looks great on pears shaped body since it hides the lower body. If you're petite, opt for a ball gown with less volume. A ball gown is a great option for evening wear.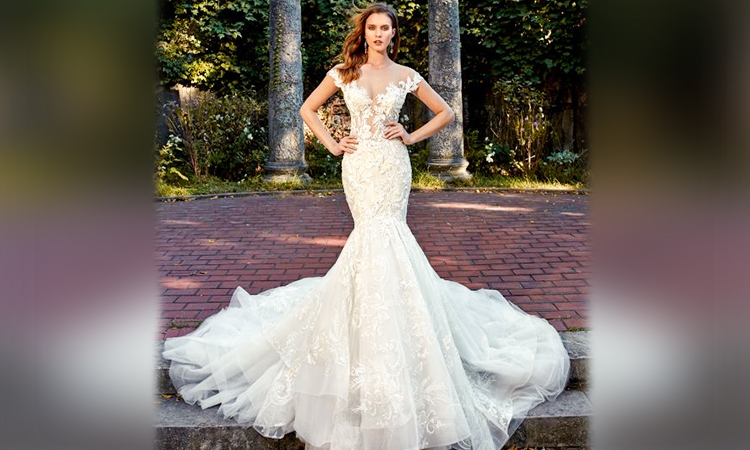 4) Mermaid Gown is yet another timeless and very trendy bridal outfit. Mermaid gown style is fitted till the knee or calves, and flares out just below the knees. It's ideally suited for tall women with slender, pear-shaped or hourglass body types. Mermaid gowns are the most beautiful and have always been a party favorite.
5) Sheath gown has a straight silhouette that goes straight down from the hip to the hem with little or no flare tapering at the heels to become a long trail. Sheath dresses are long, flowy and drape your body like a curtain.  It is a great option for petites, rectangle-shaped and hourglass-shaped women.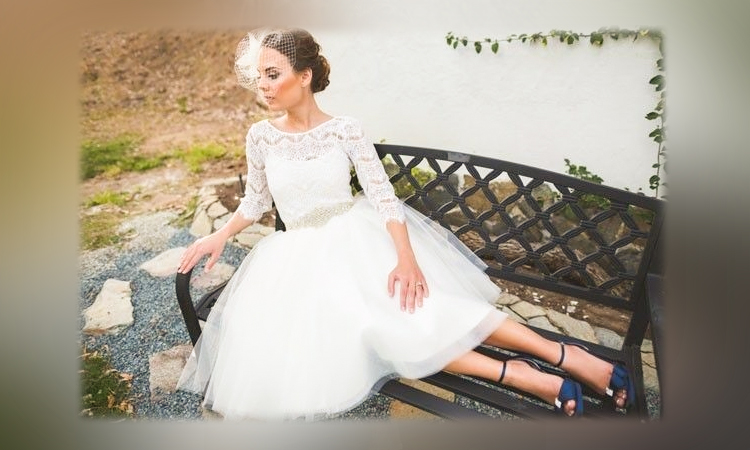 6) Tea-length wedding dresses remind you of the retro era. With its below-the-knee hem and skirt with its wide flare, this gown is suited to most body types. It is the most popular outfit because of its versatility.
7) A-line gown is simple, elegant and suits all body shapes. It has fitted bodice until the waist and flows outwards in an A-line. It's a perfect choice when you want a minimalist silhouette. This style is both flattering and timeless. It is
particularly great if you're looking for a gown that hides unflattering bits, particularly around the stomach area.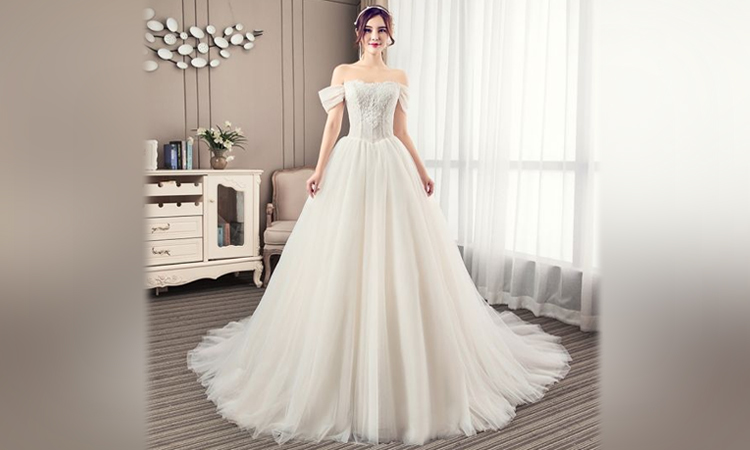 8) Modified A-Line Gowns are a modified version of the A-line gown which is fitted through the bodice and hips and gradually flares to the hem forming an  'A' shape. The modified A-line dress fits closer to the body than A-line. The curve-hugging silhouette is perfect for women with shapely waists, like hour-glass, or pear-shaped women who have a toned belly!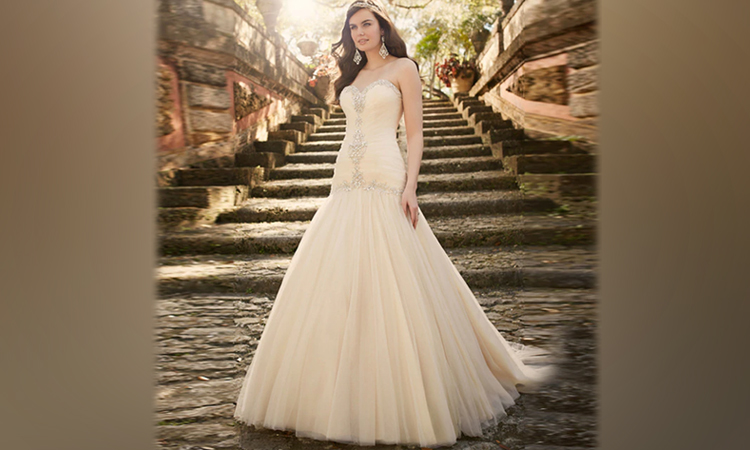 9) Trumpet Gowns are fitted through the body, and flares at thighs. It is a great option for women who have a small waist, such as hour-glass and petite. It's suitable for strawberry-shaped women. The gown is slightly less molding than the mermaid style dress and flares out mid-thigh. It is perfect for brides-to-be who prefer gowns they can easily move in.
10) Inverted Basque has a downward slope kind of a flare that reaches to the ground from the hem of the waist. It's a perfect choice for a well-trimmed waist. It is suitable for inverted Triangle, Hourglass, Statuesque, Tall and slim, Pear
shaped body types.
Read More: Why "Romance" Is Important In A Romantic Relationship?