Fashion is all about experimenting.  Some experiments are successful while some are not. In the history of events, some of the stars made us say "WHAT" in way of look fashionable. Some of the fashion disasters are:
1. KIM- The Couch
This clearly proves that KIM could not find any suitable dress material so she went for the couch that might be there in her house.
You May Also Like: Fat But Fabulous…Amazing Fashion Tips For Curvy Girls
2. Miley Cyrus Episode In Real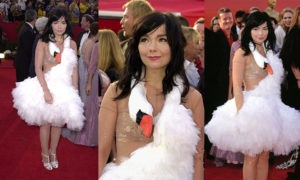 Bjork's this dress made us remember the episode of Hannah Montana where she wore same dress (in the episode she wanted to safeguard her secret by the way)
You May Also Like: Wedding Lehengas- Other Than Red
3. Katie price – Turned Into Centaur ( That Too Pink)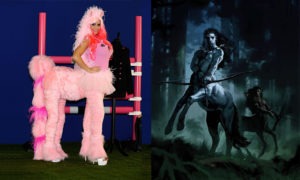 Well, this is like a female centaur (half man half horse from harry potter).
You May Also Like: Fashion Items: That Could Damage Your Health
4. Nicki Minaj- I have All The Colors


It looks like she got confused about which color to choose so she decided to select all.
You May Also Like: Girls See What's The Trend This Season!
5. Rihanna- Walking Cake

In this costume, the singer Rihanna looks a lot like cake.
You May Also Like: Fashion Blogger That Are Influencing World
6. Celin Don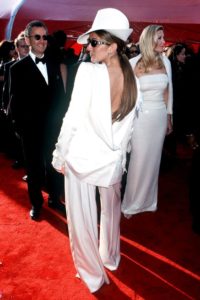 I think she doesn't know she is wearing this backward.
You May Also Like:  Fabulous Fashion Jewelry Trends
7. Faith Hill- Our Human Rainbow

Ladies and gentlemen our walking rainbow Faith Hill.
You May Also Like: Do You Love Rains And Want To Be Stylish This Monsoon?