Having its traditional significance deep-rooted in Indian cultural yet being one of the highlights of a bridal style statement; choodas are the most loved accessories by a bride. The quintessence of those red and white bridal bangles is something that every woman has desired for fantasizing about her wedding day! Since changing times call for changing trends, why should the bridal chooda designs be left behind?
While some women are all for the classic red choodas, a lot of brides are experimenting with the designs and colors. Some brides let go of those red choodas and adorned something different and well you can too. So all you brides-to-be out there seeking the latest chooda trend, this blog is for you.
1. A bit expensive but having things personalized is an every girl dream for her big day. Match the name on your mehndi with chooda featuring your name. This one is an instant head-turner. Pair it with simpler kalire so the focus remains on chooda remain the focus.
2. The floral kada is beautiful and unique. The best thing about this bridal chooda is that it complements both western and ethnic outfits as the bride will be wearing chooda even after your wedding.
3. If you are going to be the traditional Indian bride then don't experiment much and choose maroon chooda which works best with bridal lehenga. The best thing about this minimal chooda is that it gets easier to carry off after the wedding too.
4. classic option is simple red chooda which is comfortable to wear. You can jazz it up with fun or oversized kalire designs for a glam look. This works best with red lehengas.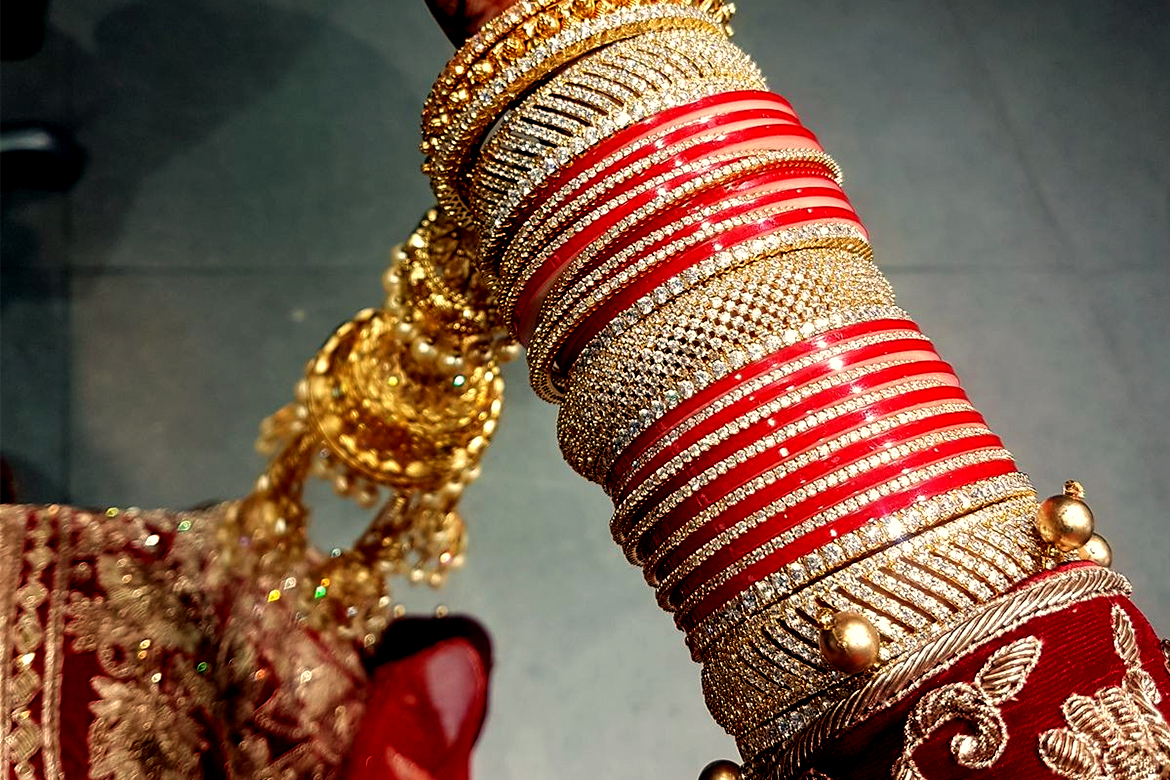 5. When you want to try something exceptional and bold opt for gold and red with thick kadas. It also has names on the bangles in between which makes an interesting element.
6. A very contemporary chooda design where matte red bangles are mixed with zircon bangles with three huge kadas at the ends. If you have stonework on your lehenga then opt for this style with a sleek kalire design.
7. Pearl detailed chooda looks sophisticated, elegant and polished. It is a fabulous amalgamation of tradition and modernity. It works well with a contemporary silhouette and lighter colored lehengas to create a beautiful contrast with the red.
8. If you are wearing a coral lehenga then try a coral chooda and see how it looks. While brides have been increasingly opting for chooda having the couple's name, the new trend surfacing is photo churas. A small photo of the bride and groom is framed into the chooda giving an opulent look which you can treasure all life.
Make your wedding day memorable. So put in the effort and decide each aspect of your wedding look.