DIY is one of the most popular types of weddings. So what is DIY when it comes to weddings? Does it mean that you're not hiring professional vendors? Does it mean that you're making your decor? How much are you doing yourself? You can answer these questions when it comes to your wedding, and that's because your definition of DIY is dependent on you. One bride's DIY isn't the same as another bride's DIY. So DIY has become such a broad term to use to describe weddings.
Here is a list of DIY wedding preparations you can do it by yourself.
1. Invitations– It is easy to design high-quality wedding invitations yourself. Make your shopping list and head to the craft store. You need to make them look professionally done. There are no rules about color or limits on space. You can be as creative or elegantly simple as you wish.

2. Welcome bags and the goodies – Every wedding guest should be greeted with a fabulous welcome bag. Whether you buy commercially available goodies and fill it with creative things, or buy simple canvass bags and decorate them yourself, it's a much appreciated gift. You can print out personalized labels. This is the place for welcome edibles such as Chocolate, sweets or cookies.
3. Wedding party gifts– It takes just a casual crafter to make genuine gifts that will serve to thank the guests who stand up for you on your wedding day, but I've seen some amazing stuff. Personalized outerwear embroidered by the bride herself, handmade jewelry can be a huge hit.
4. Non-traditional bouquets– DIY brides have embraced making their bouquets such as button bouquets, broach bouquets, seashells and everything else the glitters, pops or sparkles can be pulled together in a pretty arrangement that looks amazing. Ask your florist to create a small tossing bouquet for you.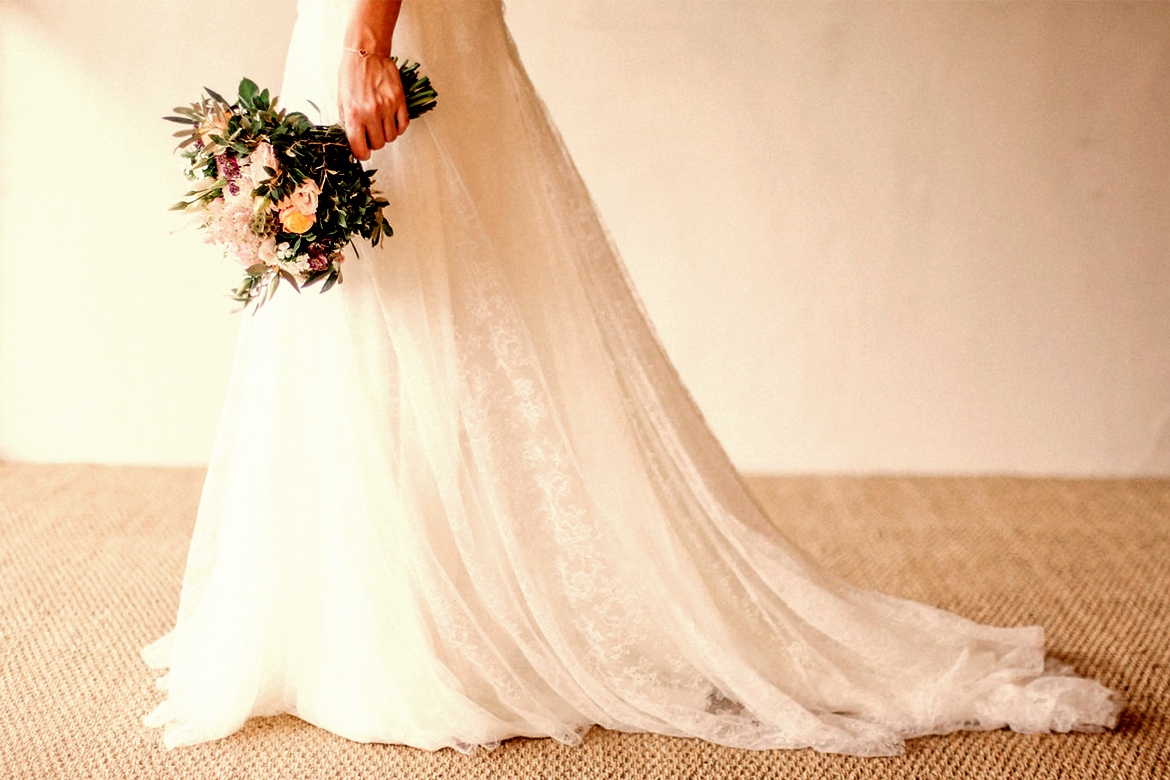 5. Décor– How much décor you do yourself is going to be relative to where you're getting married. For example, in your hometown, you can make the center-pieces and other such décors ahead of time. If you're having a destination wedding, you have to consider the cost of shipping. But it's not cost – effective to ship hand-punched tin lanterns to use as luminaries. That stuff should only be made for at-home weddings.
6. Photo Albums– You don't need to pay a photographer an exorbitant fee to create formal albums. Almost all photography packages offer an option where you can get all your picture files on CD and then create to your heart's delight. You can create a personalized album to reflect your shared relationship or you can simply create something online.
Remember, don't be intimidated by DIY projects, but also be realistic about what and how effectively you can deliver.