A problem with sleeping or not getting sleep at all is the sign that you are suffering from insomnia. Most of us suffer from it, so it is no more a big deal anymore. It has become like a mandatory sign that shows you have entered adulthood (it is not fun being an adult as we use to think as a child). So if you are an insomniac or any of your friend is then they might have the following experiences.
Sunrise is no more beautiful. We have seen so many that we have lost the count and now when it is sunrise we are either like "Oh! Crap it is morning and I haven't slept" or "Oh! It is morning again so  good morning Sun"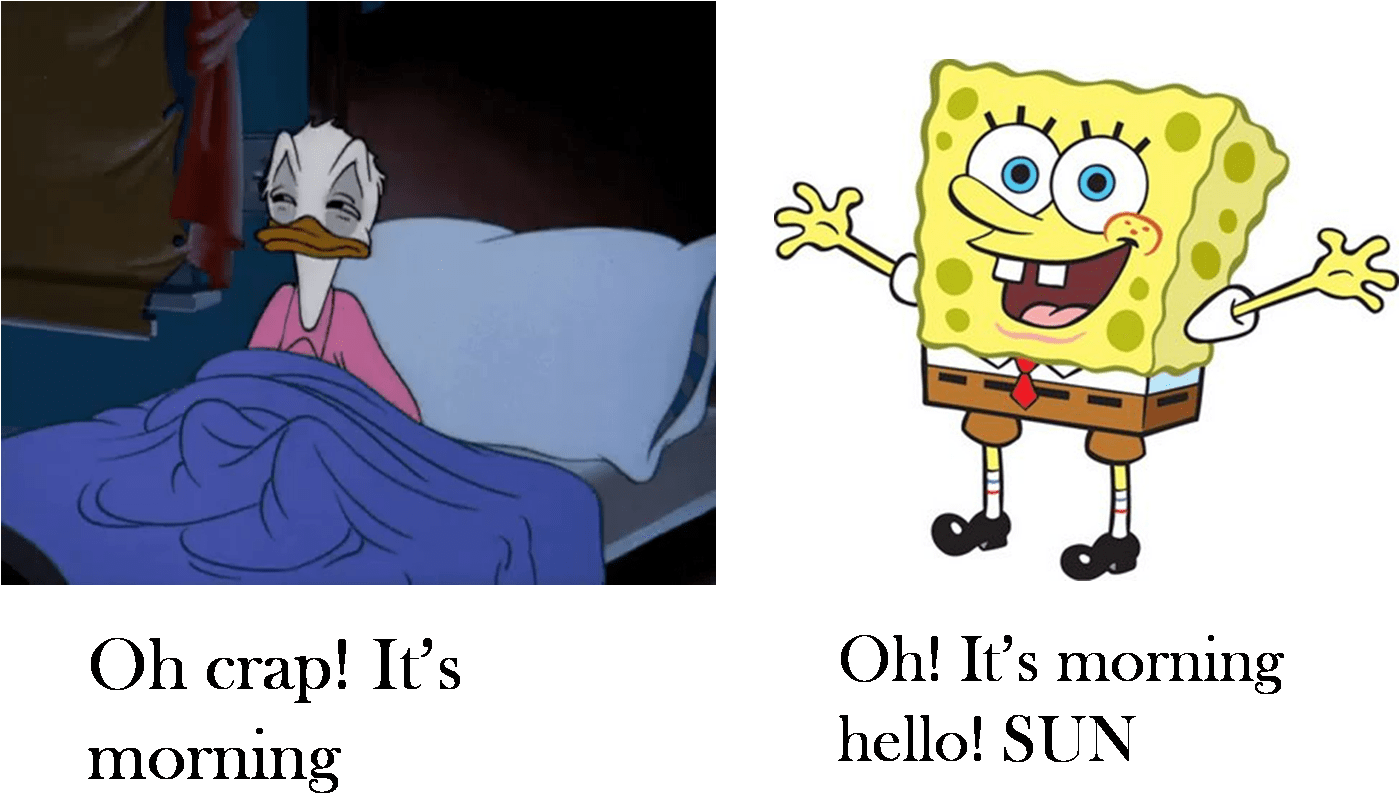 We know how many tiles are there in the house. It is simply because we were bored so we were roaming around and counting them.
We know a number of positions that won't help us sleep. As we were experimenting that, will they help or not.
Cried because we were not able to sleep and then burst out screaming (mutely, we were not sleeping but others were) out of pure frustration.
Disturbed people in our contact list with " are you awake?'' text. That was useless because no one was.

Jealous of sleepy heads. We really envy people who just lay on the bed on dose off. We are like that thing took me 670 positions and whole night and you just lay and doze off.
Created a wish list. We just thought about what would we ask if we ever get to meet Ginnie ( from Aladdin)

Suddenly remembered a mistake we made in 5th grade and cried about it.
Watched the most boring movie, still when we were awake. But now we were thinking, why that thing didn't work.
Finally, when we slept our alarms got jealous and woke us up.
Free advice: If you are around anyone who is suffering from insomnia, then please don't lecture them about staying awake. Because they might punch you in the face as you would not be only one lecturing them.
Article By: Arpita