Many of us have suffered from some allergic infection and some skin disorders that not only make us look ugly but also suffer us mentally and physically. Sometimes we visit a doctor for the cure and sometimes we leave it for natural recovery. We don't really know how we should handle all these hindrances coming to us in terms of skin disorders but if I say to you that here I'm providing some methods to cure your skin illness then you would certainly be looking at the tools defining below to cure you as well as your closed or loved ones.
So, read this article carefully for understanding the best cure for your skin problem.
1. Acne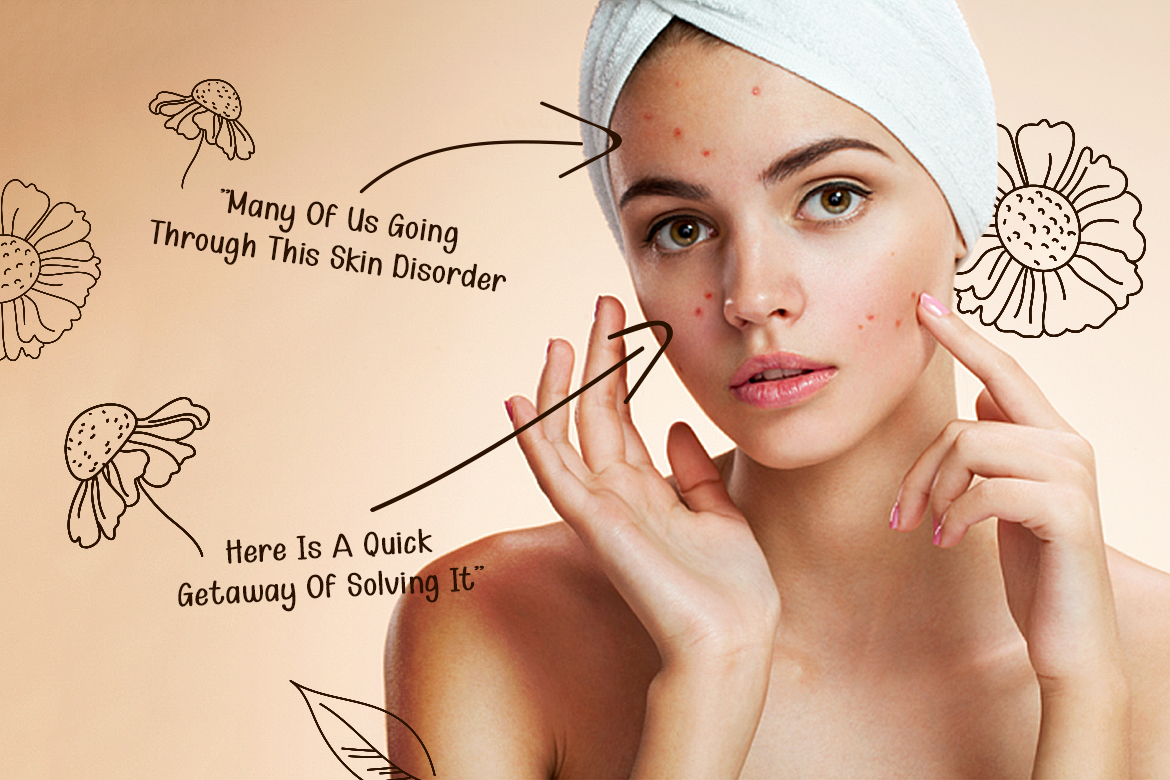 Most common among us, doesn't happen because of climate change and other external conditions but due to the internal conditions of our body, when a person going through hormonal changes in his/her body or we can say at the time of puberty. Due to hormonal change, sebaceous glands attached to the hair follicles are stimulated and formed acne.
Treatment- As acne is happened due to natural processes, it's cure can be done easily by following some natural remedies like changing our sleeping hours from 5 to 8, by drinking plenty of water, and having 3 times a sufficient healthy meal. Always keep it in mind that squeezing acne will bear many other siblings of it on the skin. So, avoid it and wash your face daily with water.
You May Also Like: Homemade DIY Foot Scrubs To Pamper Tired Feet
2. Cold Sores
Rarely occurs on the skin of fingers, nose, lips or inside the lips in the form of a fluid-filled blister. It can give your body a mild fever. As it can transfer from person to person by kissing, oral sex, sharing food and sharing cosmetics it also is known as a contagious disease. Let you all know that cold sores caused by the herpes simplex virus.
Treatment- It can be cured through medication as well as home remedies but the fear arises when it develops another sore after some time due to the virus dormant in your body. But you can reduce the pain and symptoms of sore with the help of some remedies. You can use aloe vera gel, aloe vera lip balm, lip balm with lemon extract, and Vaseline to a cold sore and these would surely bring relief to your cold sore.
You May Also Like: DIY Homemade Treatment Using Coffee
3. Actinic Keratosis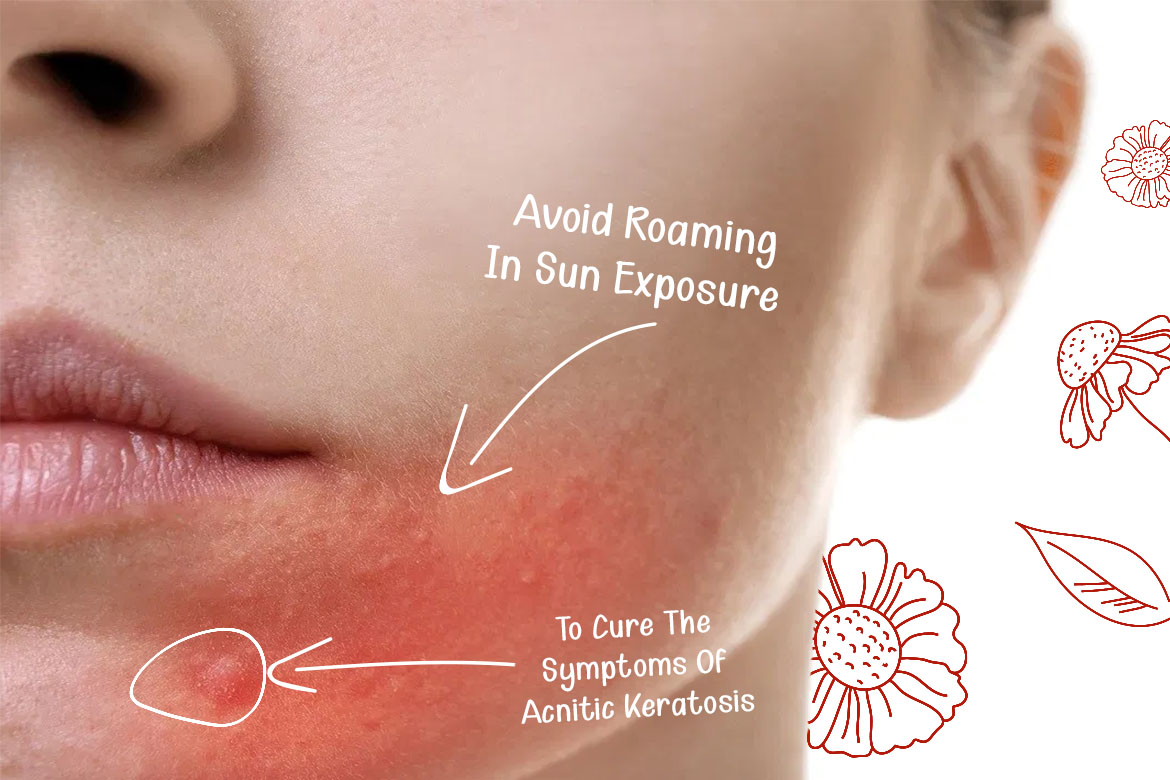 This disorder occurs at the time of aging. You may also notice it in your grandma or others of the same age group. As it begins to occur at the time of aging and develops by years of sun exposure so are also called age spots or sunspots. It can be a threat to your life by transforming into skin cancer. So, avoid the risk factor for your grandma or mom by looking at some pieces of advice described below to overcome this.
Treatment- As it develops due to sun exposure so we must avoid it by covering ourselves from foot to head with the wearing of full sleeves shirts and pants. You can also wear hats for the betterment of your comfort and health. It's the era of sunscreen so use it before going outside your home and keep it in your mind to remain under the roof of your home or any building at the time of midday because the sun is the brightest at this time. From your busy schedule, always make some time for your health and fix an appointment with a dermatologist for having a report on your skin. So, from these pieces of advices keep yourself and your loved ones away from the risk of skin cancer.
You May Also Like: How To Treat Stretch Marks Using Home Remedies?
4. Carbuncle
Carbuncle is a cluster of boils infected under the hair follicles. It's red in color with annoying lump and causes much pain even at the touch of your hand. It can gradually transform into a big large lump as the pus-filled in it increases within some days. When it turns into a big lump, the nearby area of infected part starts swelling. Poor hygiene, diabetes, liver disease, shaving, and weak immune system can cause the emergence of carbuncle. So, it's better to cure the carbuncle by keeping in mind the causes of this disorder.
Treatment- As, I have listed some causes for this disease, so we must fight against all these causes by working on our immune system, hygiene, liver, diabetes, etc.  Despite all these, we must keep in the notice the cleanliness of the affected area so that it can reduce the risk of spreading the infection. So, wash your hands after touching the affected area, change your bandages regularly if any wound takes place, clean your skin with antibacterial soap, and always try to place a clean, moist cloth to the carbuncle for about 10 15 minutes and this will help in drying the carbuncle. You just need to do it several times a day.
You May Also Like: Want Soft And Shiny Hair? Try These 3 DIY Mask
5. Chickenpox
Most common among us as the childhood rite of every child. Chickenpox is the red itchy blisters spreading all over the body that causes fever, headache, and loss of appetite. It's a contagious disease spreading from person to person through sneezing and coughing. The virus leading chickenpox enters into the body of the other person and thus develops the same kind of red irritating itchy blisters. In order to prevent this, we must have to take the chickenpox vaccine.
Treatment- You can only prevent it with chicken vaccine and it can also be prevented without medication procedure within a week or two weeks. You just have to take care that your kid or your little siblings drink plenty of water to avoid dehydration and you should not give them salty or spicy food but soup or some easily taken healthy eatables. You should also take care of the itching problem and use calamine lotion to reduce it. Despite these, make them wear loose clothes and keep their fingernails short and cut.
You May Also Like: How To Make A DIY Hair Thickening Gel?
6. Cellulitis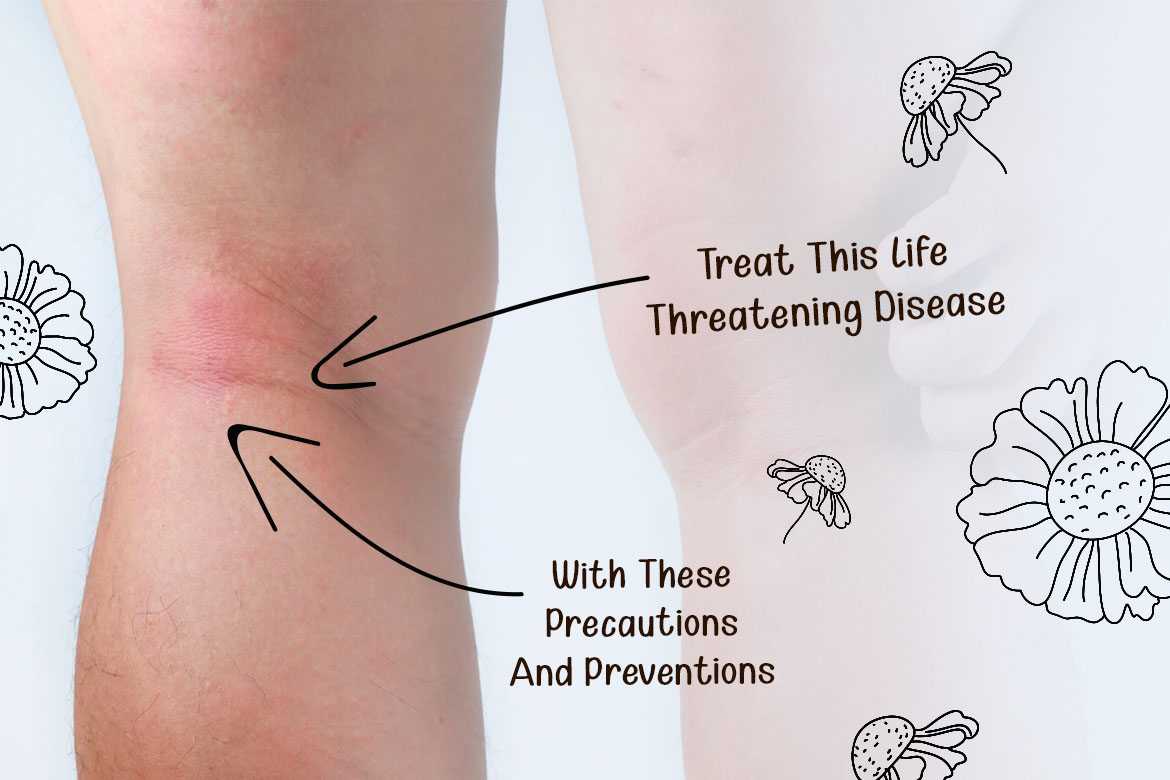 Cellulitis is a bacterial infection that often develops in the lower part of the legs. It causes swelling, redness, itching, and tenderness to the affected area. The disease is not contagious but can spread from the affected person to another person who has some cut on their body parts. Cellulitis becomes life-threatening if does not treat properly on time. So, go directly to the doctor if you get any chance of having its symptoms and also take a brief knowledge of curing and preventing it at home.
Treatment- Here we are giving some precautions to avoid the risk of life-threatening disease cellulitis. You must keep in mind for the betterment of your body and future. So, always try to keep your skin moist with lotion, wear only that comfy shoes and footwear that do not provide any crack to the legs. These are the preventions to take for controlling the risk of this disease. Now, if you are attacked with this disease then you should do some remedies to reduce the pain of your infection and you can do it by cleaning the affected area but always ask from a doctor before going on with this activity and the second one is raising your leg above the level of your heart.
You May Also Like: Suffering from Ear Infection? Try these Effective Home Remedies
So, use all these remedies to avoid the risk of any health disorders as these disorders not only make your life hell but also your loved ones through the virus entrances from body to body. Ensure yourself to take care of the external and the internal calamities that will make your health worse.
Disclaimer: All information,  content, and material of this article is for informational purpose only and are not intended to serve as a substitute for the consultation, diagnosis, and/or medical treatment of a qualified physician or healthcare provider.