Pregnancy is both a happy and difficult time for expecting mothers. In pregnancy, you are happy because of the arrival of the new member and difficult as there are a lot of hormonal changes in the body. The hormonal changes lead to mood swings and skin color changes. Though usually, we look for OTC products, pregnancy isn't the best time to use chemicals, so we get you the best tips on skin care during pregnancy using home remedies for treating stretch marks.
Well, stretch marks were one of the first things I worried about when I was pregnant. So, probably I am generalizing the fact. But, this one should be first on my list of skin care during pregnancy using home remedies. As the pregnancy grows the uterus grows as well making our skin on the stomach, and thighs to stretch. This is why they are known as stretch marks. These are unavoidable but can be taken care with the listed remedies.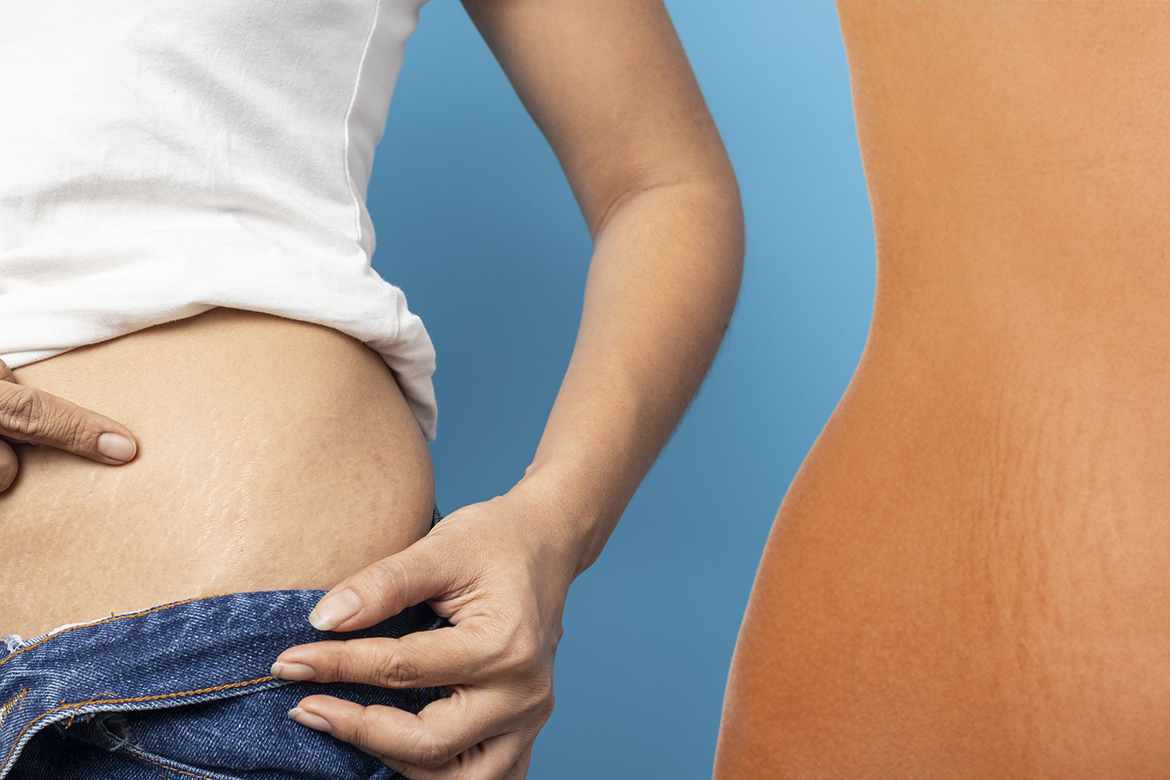 ● Consume a lot of Vitamin C a sit is necessary for collagen production in the body.
● Apply aloe vera gel on the stretch marks for at least half an hour and then washed with cold water.
● Use calendula infused oils to treat stretch marks.
● Mix 25 mL sesame oil, 10 drops lavender oil, 3 drops neroli oil and 5 mL wheatgerm oil together. Place this mixture in a bottle and use this oil on the affected areas.
● Use coconut oil over stretch marks to keep the skin soft and supple that will cause the stretch marks to lighten.
● Mix 1tsp sandalwood powder, 1 tsp rose powder, ½ tsp aloe vera powder and papaya powder in a bowl. Add 8 drops of almond oil, 2 drops of lavender oil and some milk to the powder. Make it into a thick paste an apply this on the areas where stretch marks are probably going to appear. Keep for 10 minutes and then take a warm bath.
● Get ample of Vitamin D as it can boost the collagen production.
● Mix ¼ cup Shea butter and coconut oil and 3 tbsp Apricot Oil. Add to Apricot Oil to a double boiler. Add shea butter and coconut oil in the given quantities and let it warm up and melt completely. Keep it for at least 10 minutes. Remove from heat and let it cool down. Apply this mixture on the stretch marks.
While having an adorable emotional time with your baby try these easy home remedies on your stretch marks and see them disappearing.
Read More: How to Prepare Yourself for Pregnancy Mentally and Emotionally