Hera Pheri would have been incomplete without Babu bhaiya. This character gave a new turn to comic roles. Paresh Rawal nails his acting skills in every role he plays whether it was a role of a villain Teja from Andaz Apna Apna or Babu Bhaiya from Hera Pheri. So to laugh a bit more n the monotonous day let's recall some of his amazing dialogues from the movie Hera Pheri.
1. Yeh Baburao ka style hai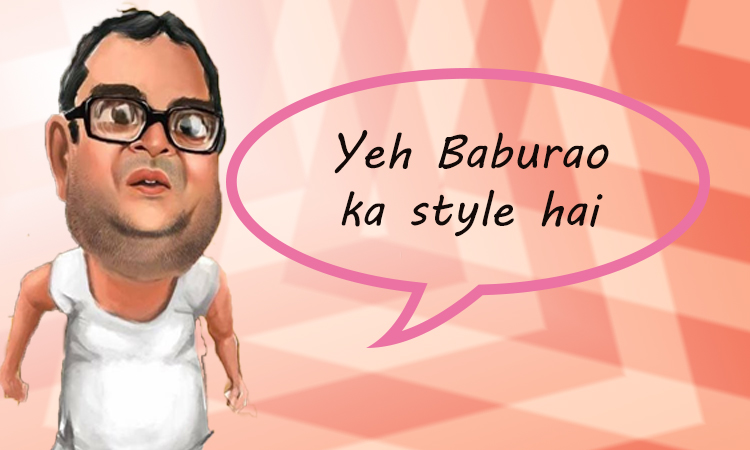 2. sala rakh diya fir bhi baat karta hai !
3. Utha le re baba, utha le, mereko nhi in dono ko utha le
4. Pehle mereko yeh samjha, ke isko samjhana kya hai
5. Arey woh kya khazana hai joh kadi aur taala lagau!
6. Naap ka karna hai re.. Naap mein bhejta huntereko baad mein pehele tu kapde to sil ke bhej
7. Shyam: Ji mera naam "Shyam" hai!
8. Shyam: (looking inside well) Yeh toh bahut gehara hai!..
9.Raju: Dekha…Dekha!
10. Yeh kis ka gun hai bhai, jo gir gaya hai….yeh leke jao…badme bolna nahi mene chori kiya tha!

Article by: Arpita