KASHIBAI first wife of Peshwa Bajirao. Her character was portrayed by the Priyanka Chopra in the movie. While the character of Deepika and Ranveer were strongly appreciated the presence of Kashibai's character was undeniable.
She strongly accepted her husband's second marriage and welcomed her in spite of being shattered. Well, there is no doubt that this character touched our hearts and made a huge impact on it.
You May Also Like: Best Dramatic Love Dialogues Of Bollywood
While watching the movie we felt each and every emotion felt by her so to highlight this character a bit more we have brought the dialogues said by Kashibai in the movie.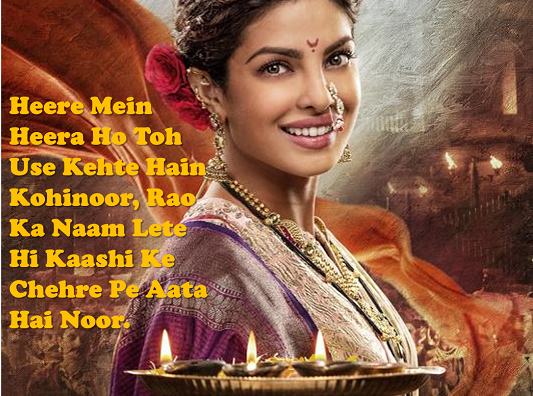 You May Also Like: Songs That Never Go Out Of Style!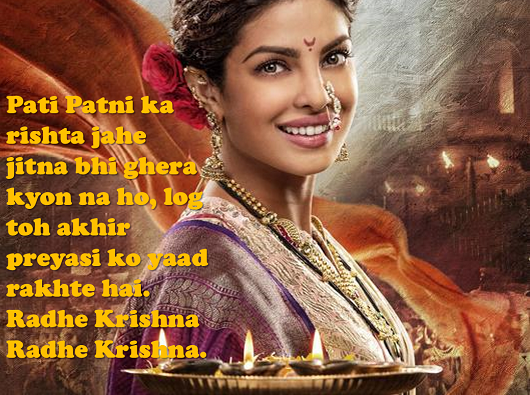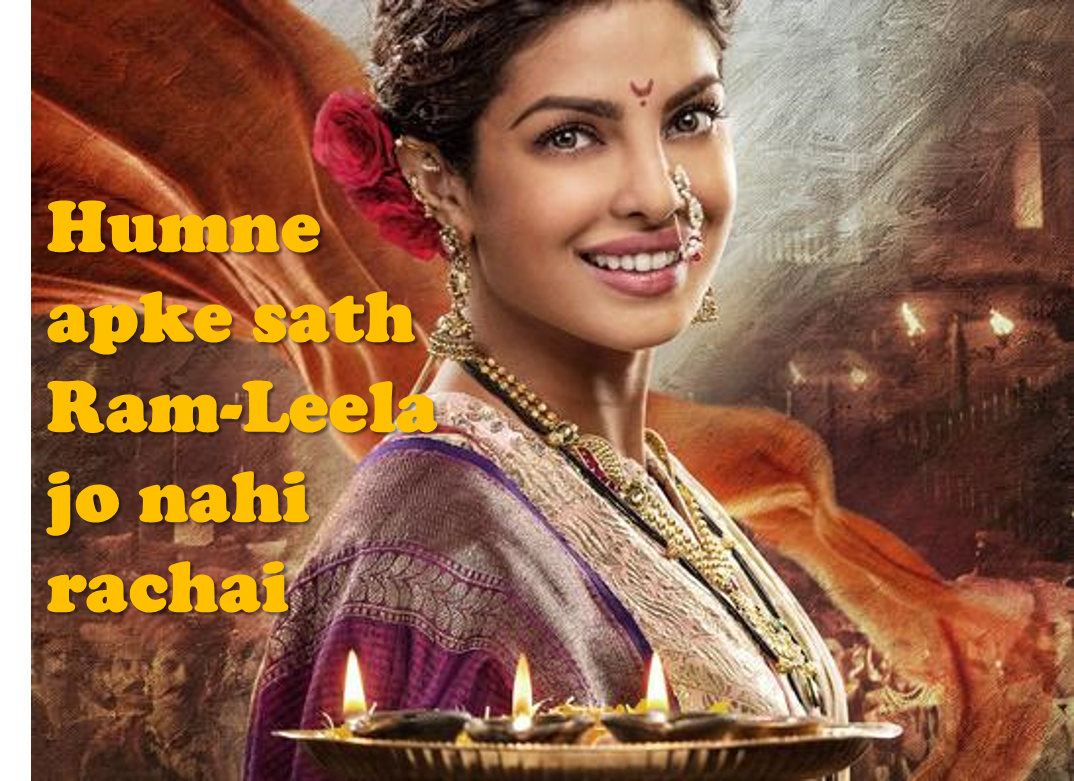 You May Also Like: Bollywood Movies For A Great Laughter Time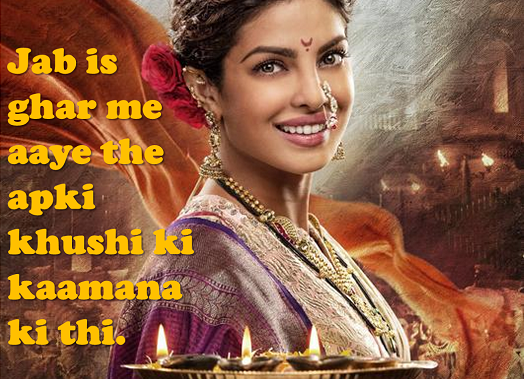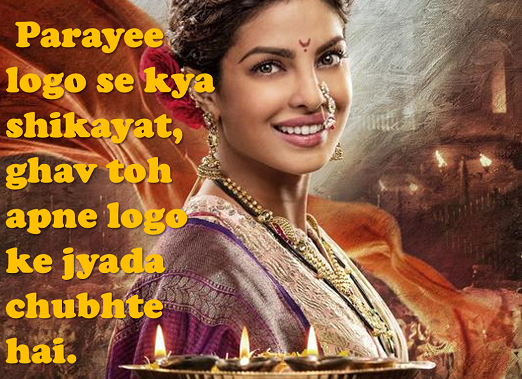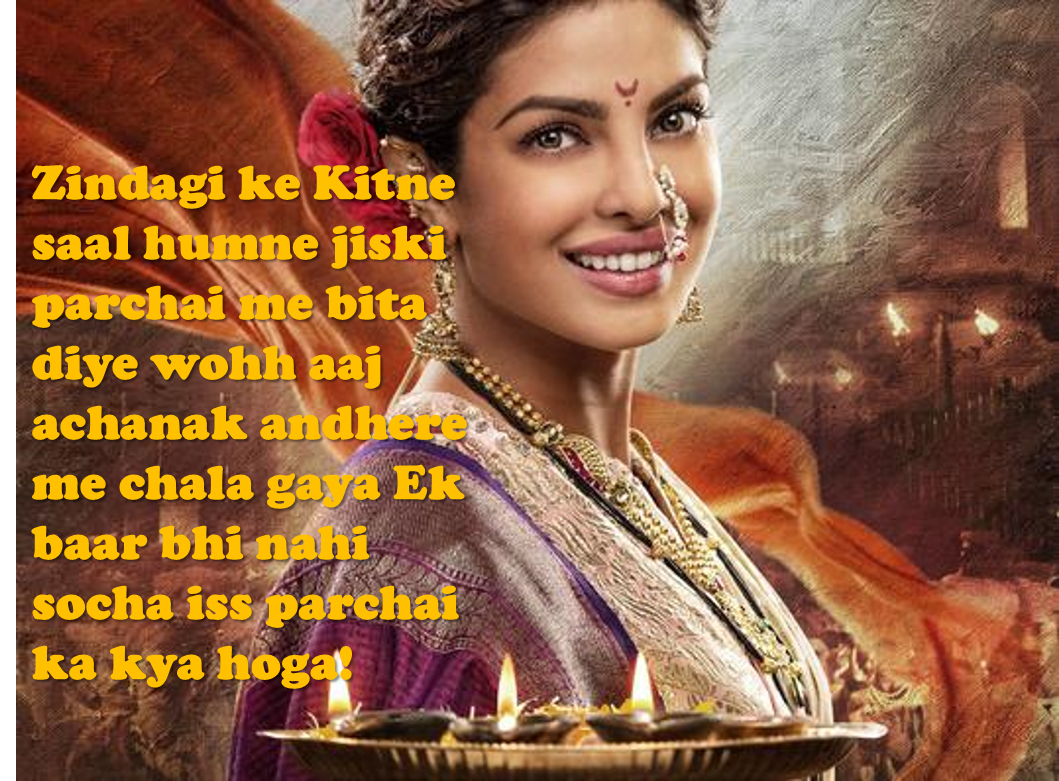 You May Also Like: Inspiring Stuffs In Bollywood!!!