Its a must for all the women ou there to own a blazer dresses especially for the winter as it is an epitome of glamour and style.when it comes to going out at night especially to events where the dress code is fancy, trendy or fashion-forward,it can be hard to make a blazer feel appropriate that's where the Blazer comes in for the rescue.
You May Also Read: DIY Pedicure You Need To Try For Soft Feet
A blazer dress looks like an oversized blazer buttoned up, so pay special attention to the fit to avoid an overly boxy silhouette. Depending on your shape, you either wants it to be widened through the hips for a fit-and-flare effect or remain narrow for a body hug effect. Once you nail down the fit, a swipe of lipstick and a pair of heels is all that you will require. Not only it creates a look which is smart and sharp but also the fact that it is a perfect feminist twist to the classic menswear makes it more trendy and fashionable. You can wear figure-hugging iterations with heels to parties, oversized fits with ankle boots out to dinner and underpin one with cigarette pants to create something more formal.
Blazer dresses come in all colours, prints, cuts, and fabrics. But before that, you need to know the basic styles and understand how to buy them. Let's have a look. From classic black styles to Clueless-inspired tweed numbers, below is the list of the best blazer/ blazer dresses. Scroll down to know more about the blazer/ blazer dress.
 You May Also Read: How To Add Warmth To You House In Winters
Animal Blazer Dress
The clean silhouette of a blazer dress allows you to experiment with it according to your like. Do not shy away fro going for bold patterns and colourways. Blazer dress made from tiger-striped satin taps nicely into this season's animal-print trend.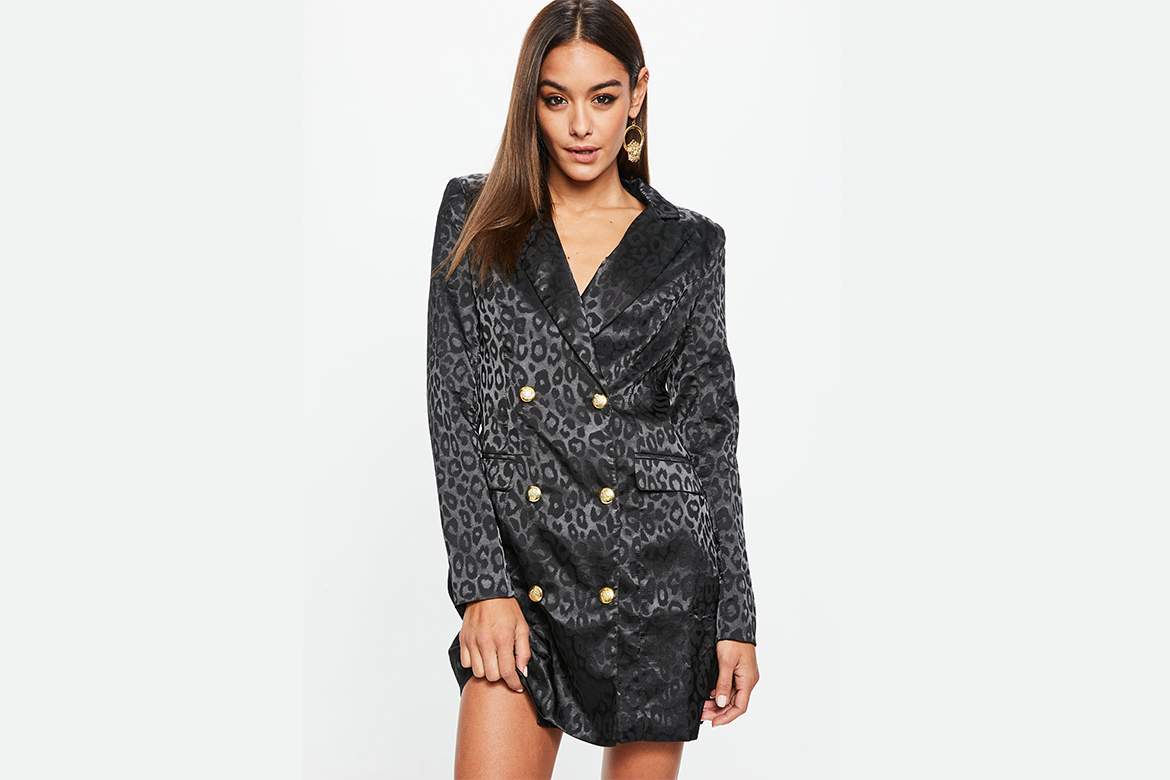 Pinstripe Belted Blazer Dress
Reclaim the pinstripe's businessy connotations with Boohoo's sassy blazer dress. This monochrome number has a double-breasted silhouette and cinches with a waist-defining utilitarian belt. This will help you create a style which is glamorous and edgy and is perfect for a night out.
You May Also Read: DIY Manicure: For Salon Like Experience
Belted Blazer Dress
Fashion's penchant for all shades of beige isn't going anytime soon. Neutral blazers with a tie-fastening waist belt are a key trend this season and they get even better in dress form. Try it out yourself and see your transformation into a fashion diva.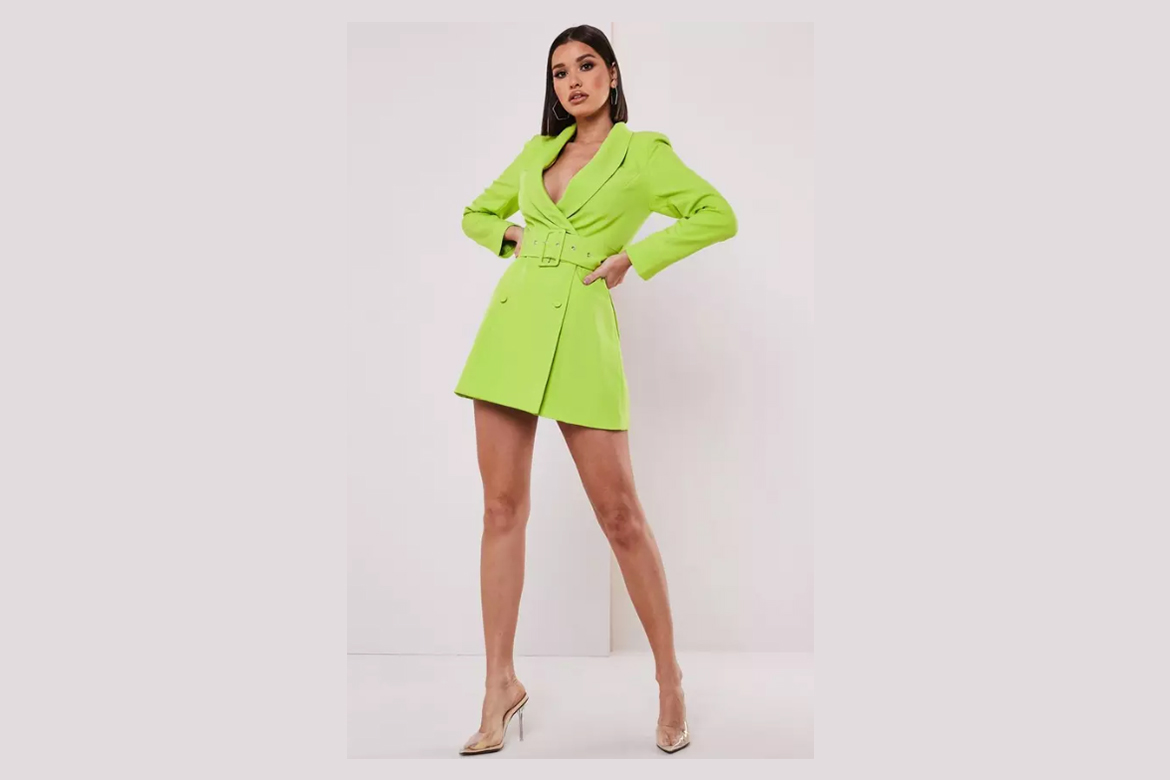 Blazer Dress In Black
Forget bodycon, the coolest way to ooze boldness is with a nonchalant boyfriend fit. Blazer dress has a boxy silhouette and big shoulder pads, for a true borrowed-from-the-boys feel. This look is perfect for the date night and will help you create a bold look according to the occasion for the wear.
You May Also Read: Fed Up Of Dark Spots: Follow This Simple Skin Care Routine for…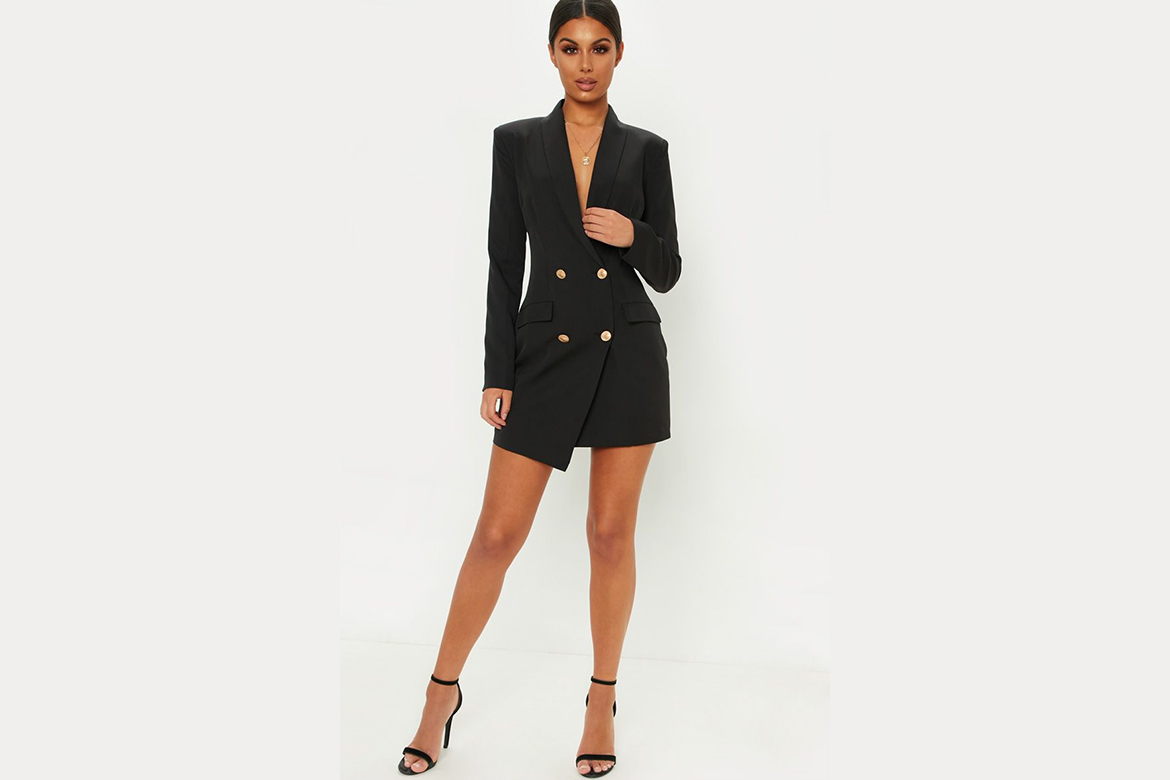 Longline Blazer Dress
Club L's plus-size blazer dress is the definition of flames with its fiery orange hue, should pads and waist-defining D-ring belt. This style is elegant and perfect for a formal gathering, pair it up with a contrasting pair of shoes and a lip shade to seal the deal.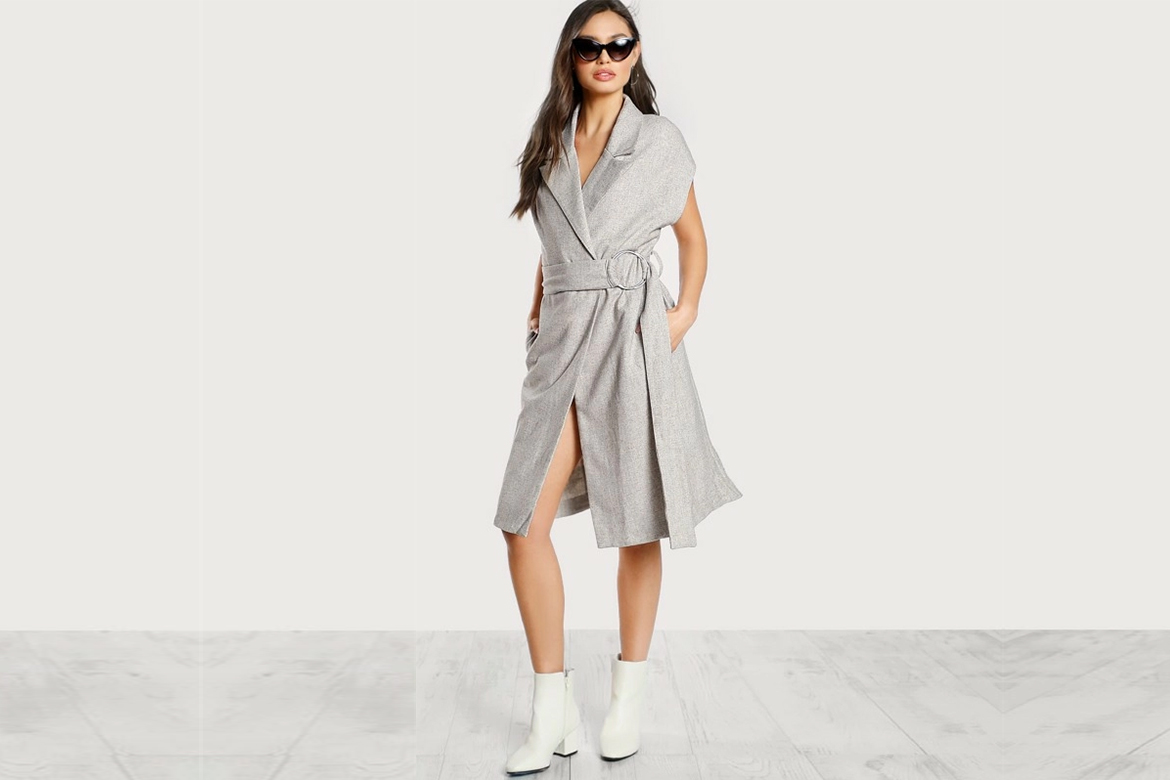 Chrissy Mini Dress
A blazer dress doesn't have to follow tradition; if you want to go without sleeves, try something with tailored details instead. Inspired by a man's tuxedo jacket, this bandeau style has a faux double-breasted front and a notched neckline that plunges into satin lapels.
You May Also Read: Festive Beauty Trends You Would Want To Follow This Season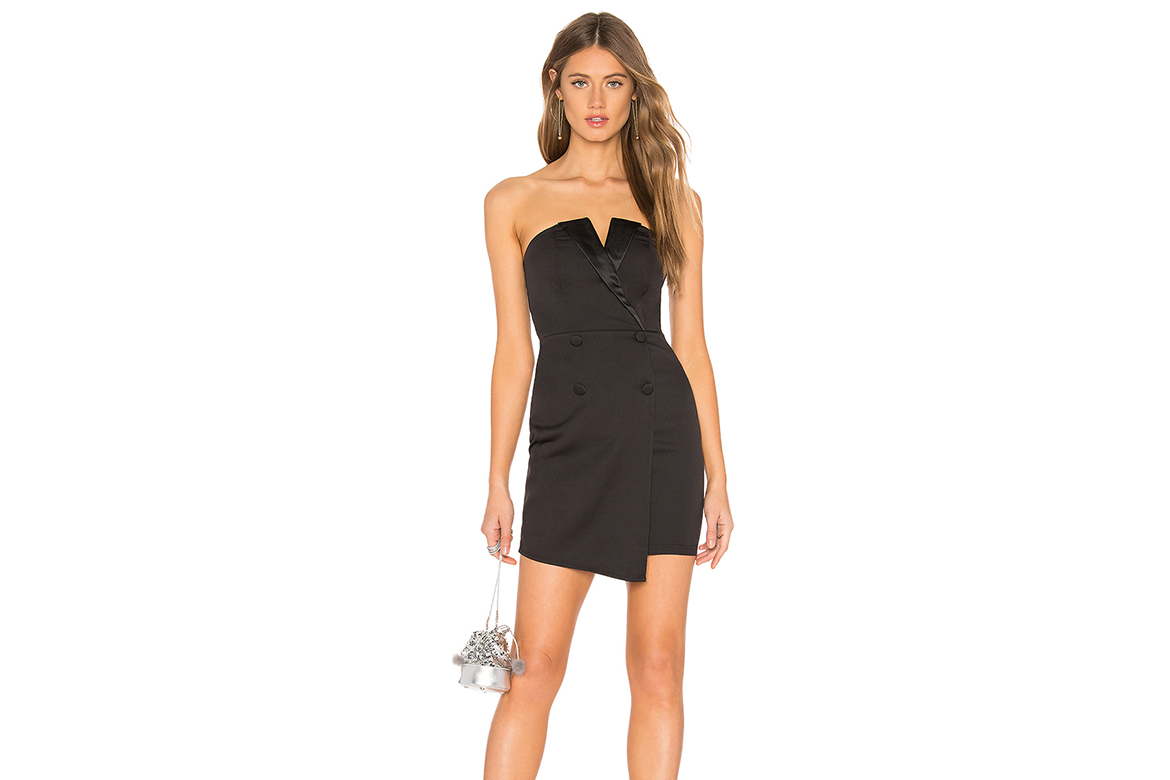 Long Sleeve Blazer Minidress
This classic blazer dress is loose at the waist but still figure-skimming and black. Wear them with sneakers, boots, heels or accessories. They are fun and easy to match with accessories. They are perfect for day wear and provide you with an easy-breezy look.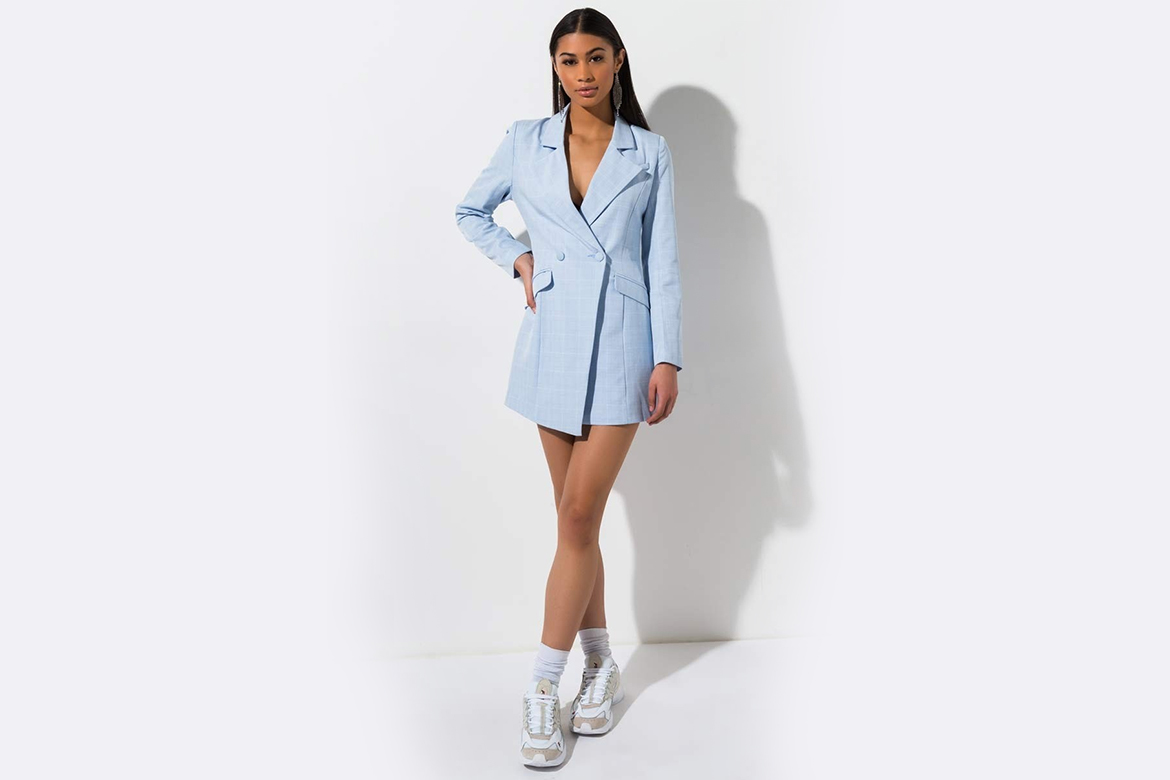 Every fashionista needs a blazer dress in her wardrobe. Wrap around blazer, one-shoulder pattern, belted frayed denim, velvet, are the different types of blazer dress that a woman can own. The blazer dresses are the ones a woman should implement in her look to get a modish outfit. They will help you when you have a desire to be the best amongst all. Try them out and check the style statement. Get a perfect look with the right blazer dress call.