"Office" the place where we spend 9hours of the day (mandatory) and sometimes even more when our heads feel like "Tussi Na Jaao" for us. Some of us might not know where certain things are kept in their home but they would exactly know what each drawer of the office holds, this happens when you spend more time in the office than at home. Have you ever imagined what would happen if offices were more like a Bollywood masala movie? I think a boring hot summer day would have turned into a very interesting one if this would happen!
So I brought some regular situation you might have come across with the apt Bollywood replies!
You May Also Like: Bachpan Ke Achee Achee Din!!!
Warning: Don't try the following dialogues at your workplace. Using them might get you in trouble!
1.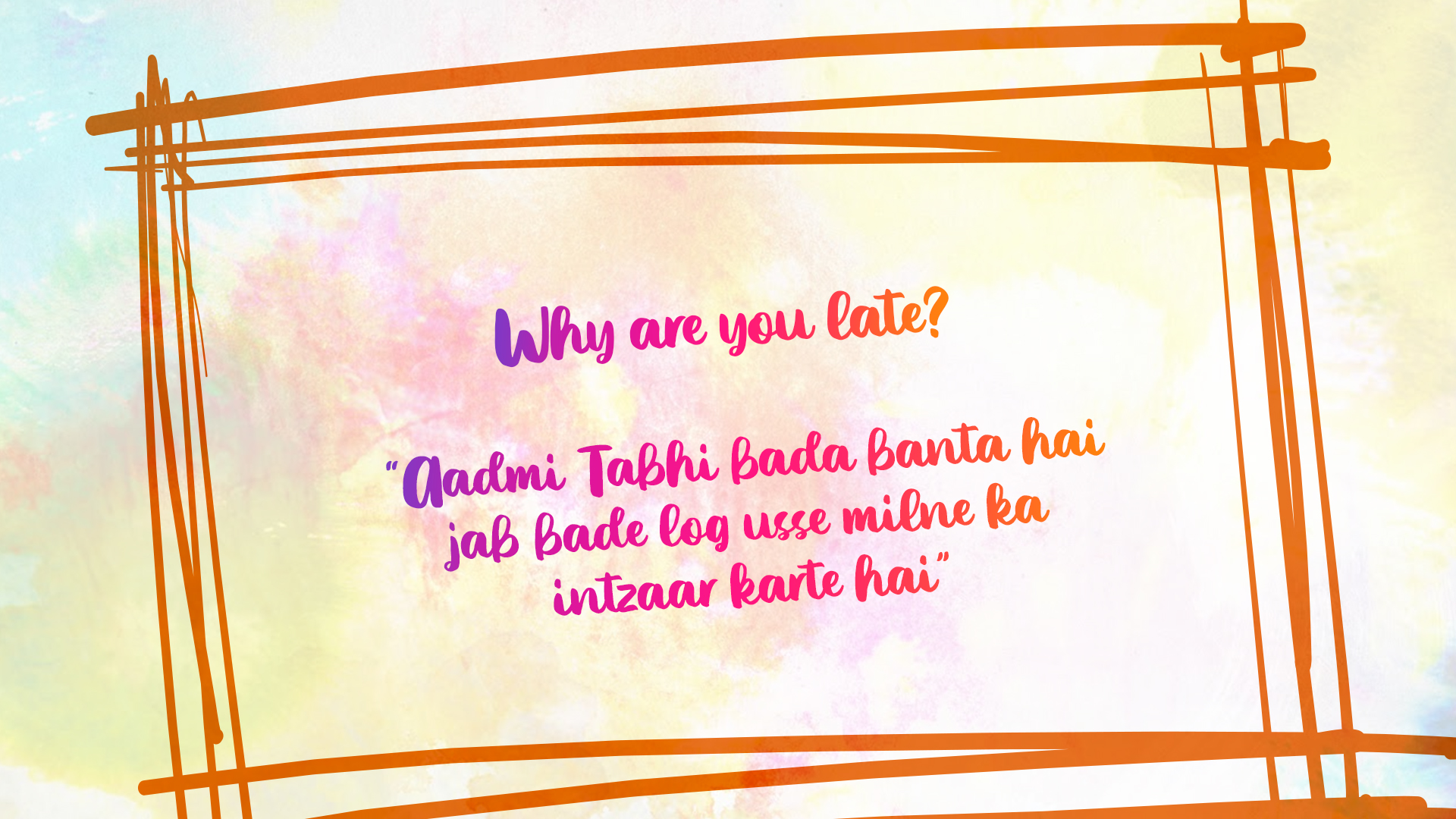 As you enter and you see your head sitting on your seat, he asks the very important question "Why are you late?" and we either blame the metro or traffic, but deep down we know we woke up late.
You May Also Like: Mandatory Monday Morning Rituals
2.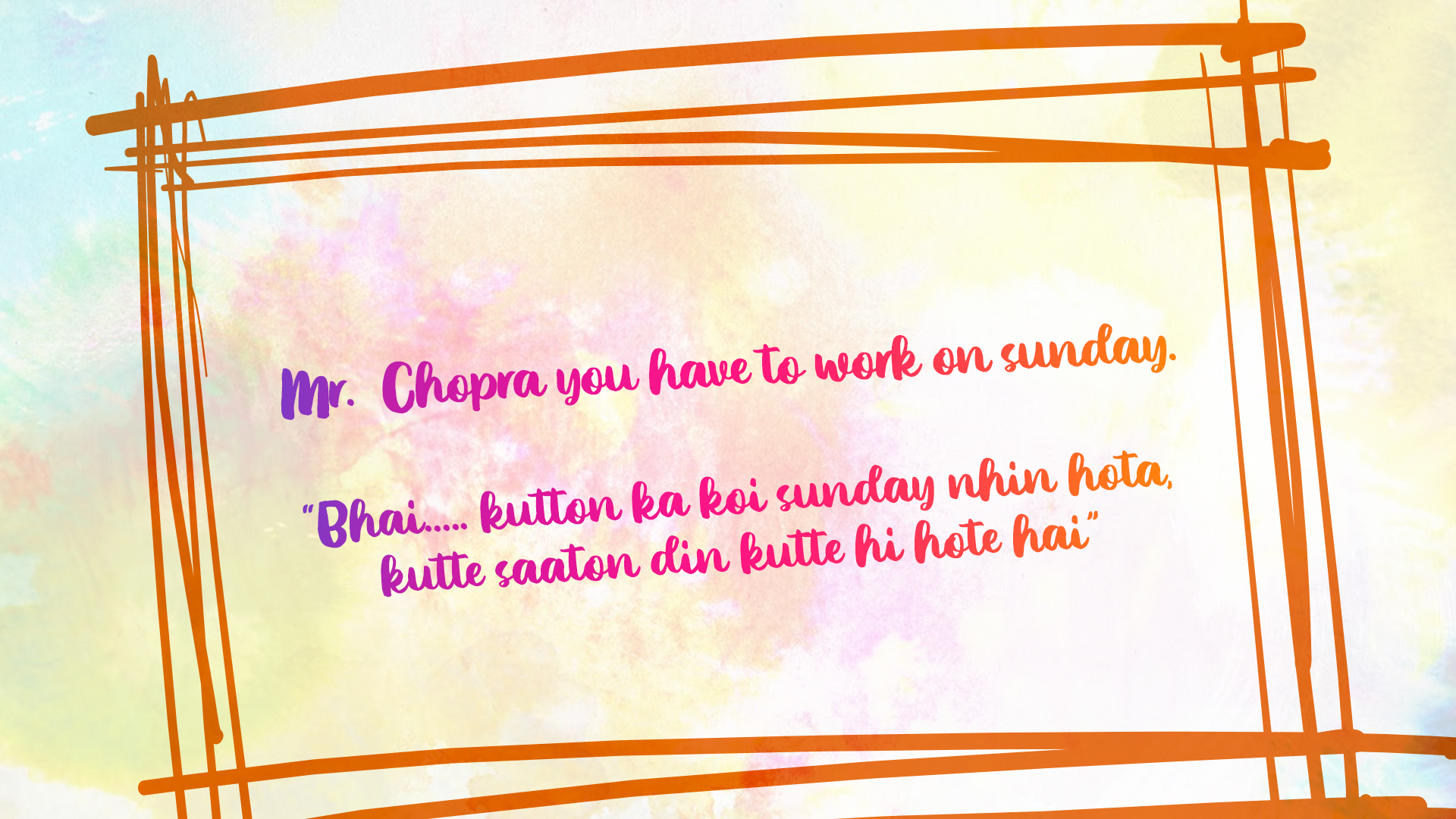 Imagine, you are planning just to sleep on Sunday then your head says you have to work on Sunday and like a good employee you say, because you don't have any other option also.
You May Also Like: Not So EMOTIONAL!!! Things You Will Relate If You Are
3.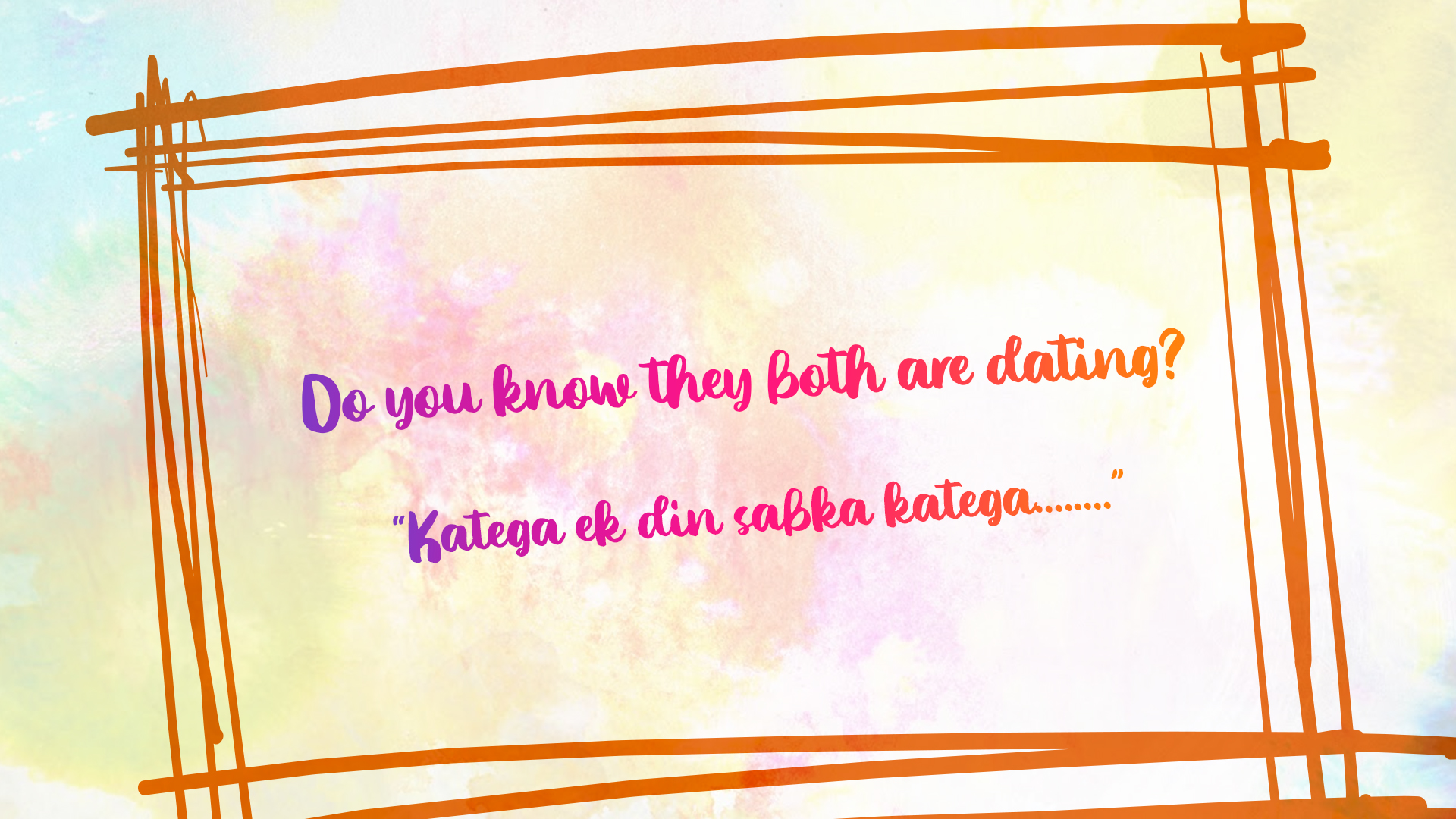 This reply comes only from a frustrated aashiq, or someone who is practical.
You May Also Like: Characters To Be Found In Offices!
4.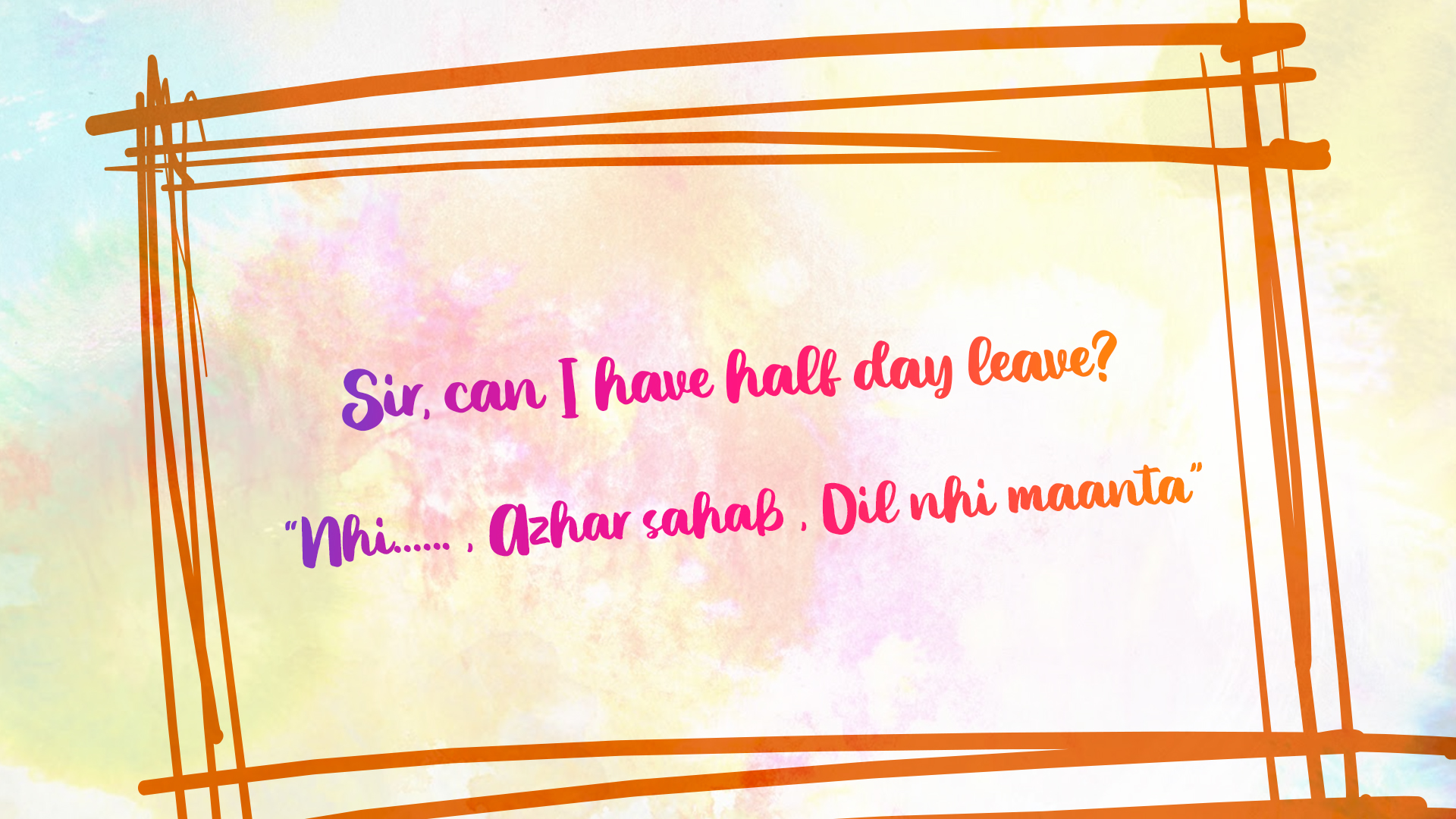 To be Honest, We all know what happens when you ask for leave so here are words to the feelings of your boss, when you ask for leave.
You May Also Like: Bossy Boss Or Sweet Boss? What Types Of Boss You Have?
5.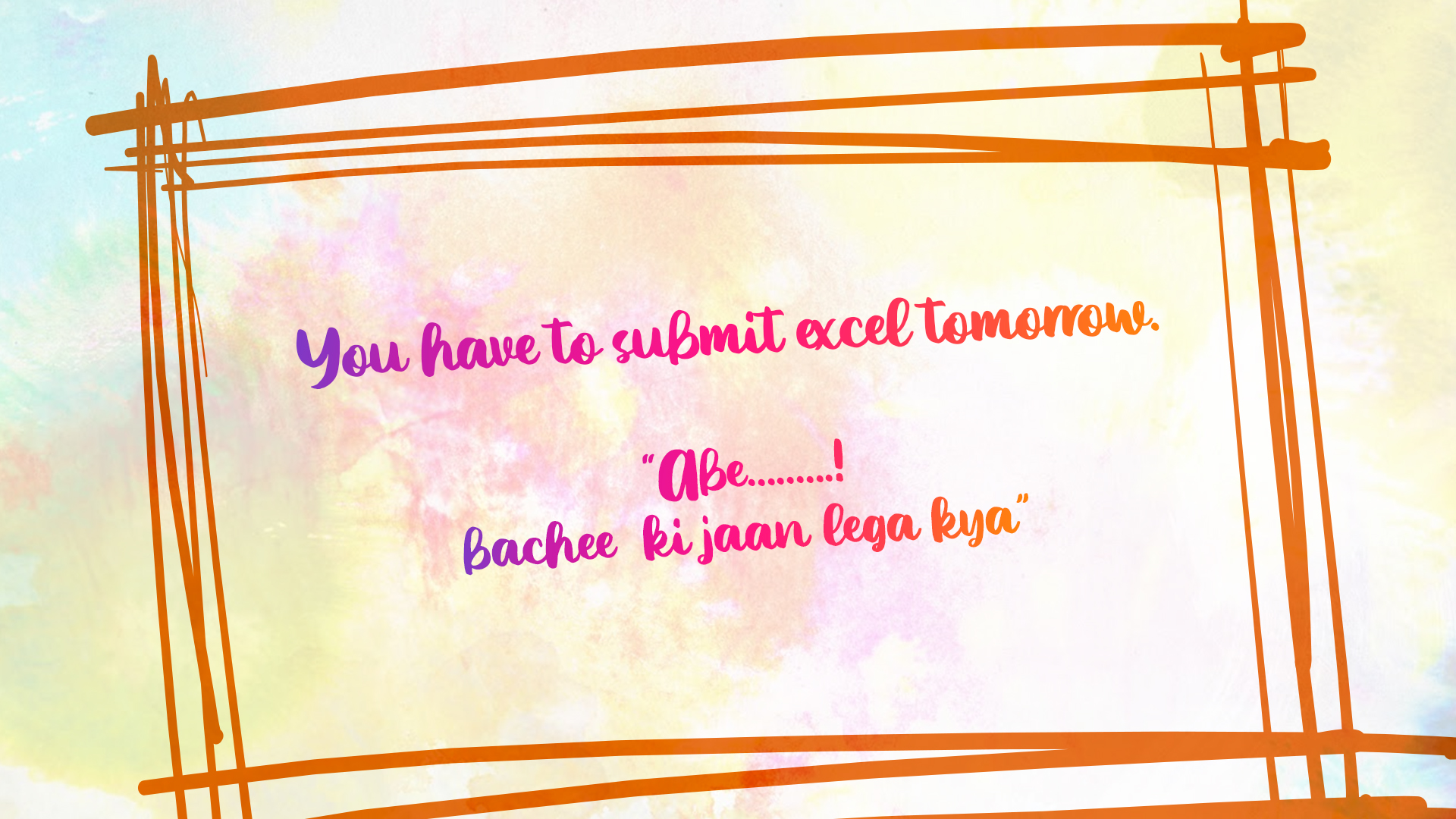 This is actually how you feel after making 10 excels for 10 different purposes!
You May Also Like: People Give You Stupid Reply During A Conversation? Reply To Them With Sarcasm
6.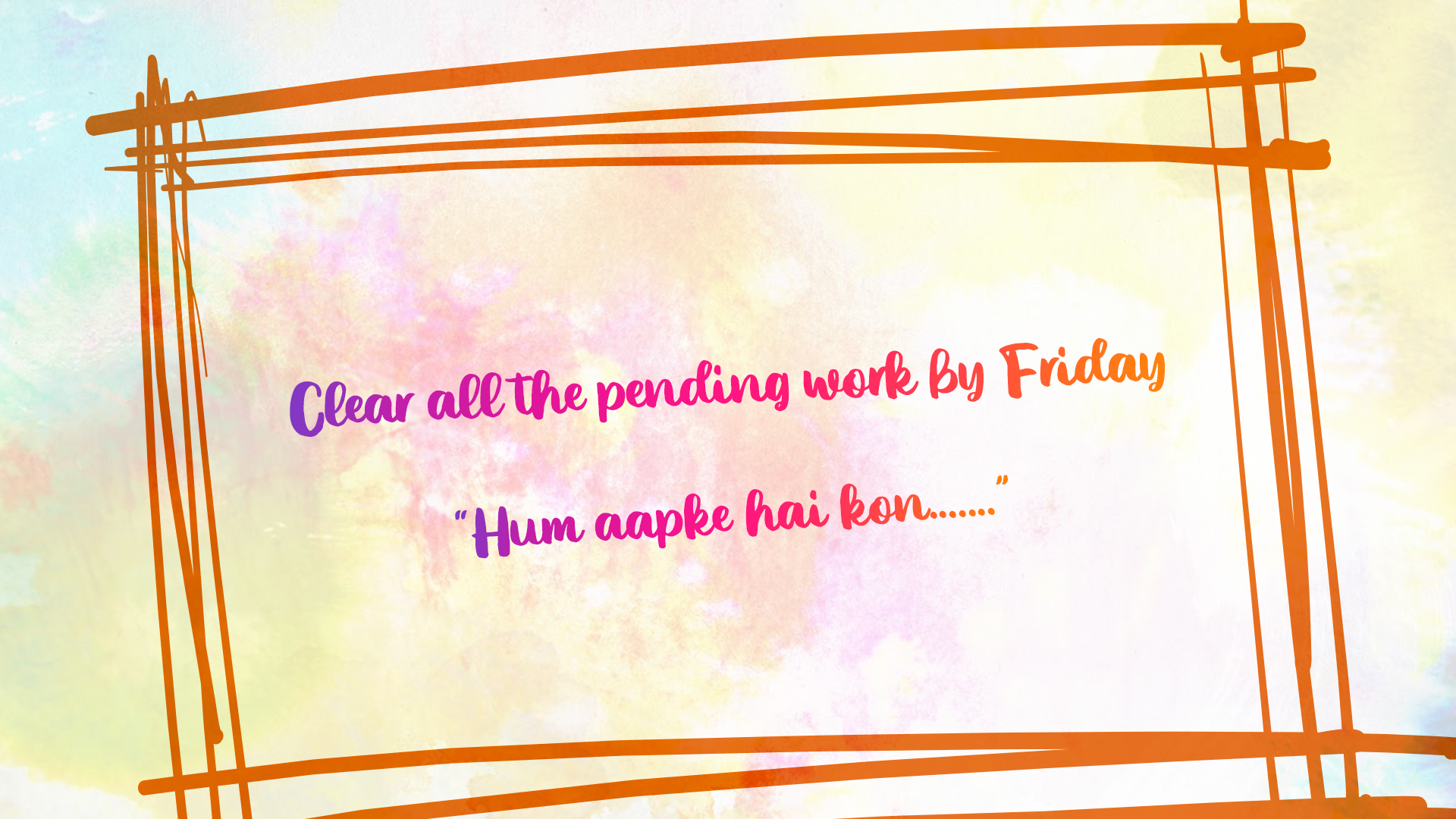 Okay! To be honest, Kaam ghanta pura nhi hota bs tension badh jaati hai! Seriously when you have a load of pending work and your boss ask you to submit the work by Friday you wish to have Mr. India watch or Harry Potter's cloak so that you could disappear.
You May Also Like: Perks Of Having Elder Siblings!!!
7.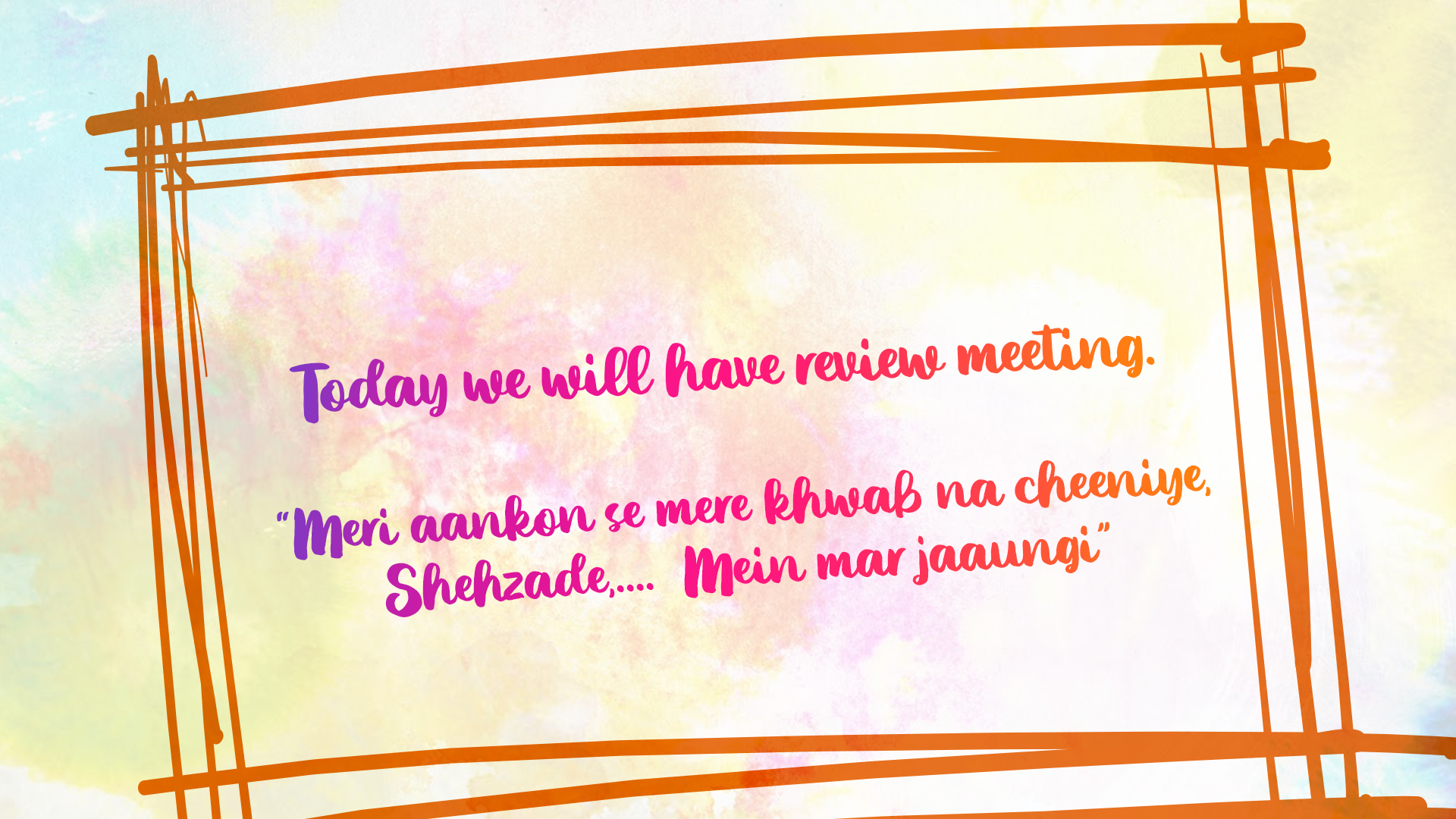 "REVIEW MEETING" these two words take you back to the time when you had the parent-teacher meeting at school that too after exams and you knew your exam sheets would be handed to your parents. the only difference is your boss doesn't call up your home, they just tighten your loose screws!!
So, guys, these were some situations which you all might have faced in your office!
You May Also Like:  Iconic Dialogues With Some Iconic Replies
Article By: Arpita