With the "Me Too" revolution rocking the world, it becomes imperative to understand what exactly is sexual harassment??  The UN has defined Sexual harassment in its guidelines as "Unwelcome sexual advances, requests for sexual favors, and other verbal or physical conduct of a sexual nature." Unwelcome behavior doesn't mean involuntary, but a victim can consent and participate in it even though it may be offensive and objectionable. Therefore, sexual conduct can be unwelcome whenever the person subjected to it considers it unwelcome. There is a whole list of sexual harassment acts that include verbal abuse, physical abuse, and non-verbal abuse.
Sexual harassment is unwelcome behavior of a sexual nature. Subtle sexual harassment isn't a permissible term yet if allowed continuously could create a hostile work environment for the recipient.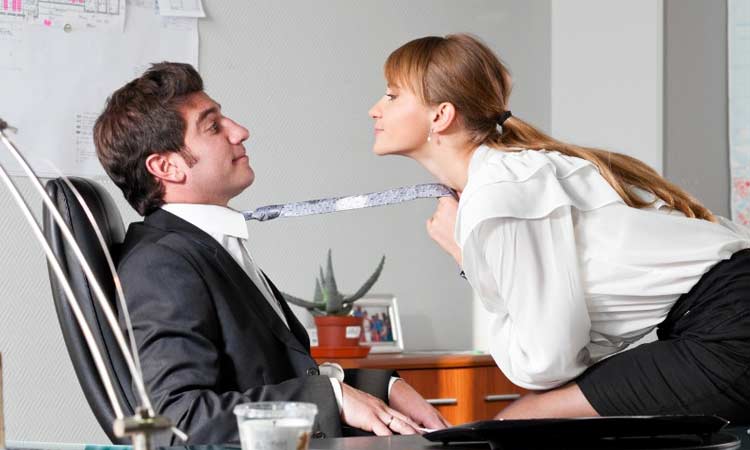 It is coercion of sexual nature with an inappropriate reward in exchange for sexual favors which include mild transgressions to sexual abuse /assault. It is an illegal act in most legal contexts. There are laws and severe punitive action if charged. Though generally do not prohibit simple teasing, offhand comments, or minor isolated incidents—that is due to the fact that they do not impose a "general civility code".
Most of the business organizations have a sexual harassment policy in place to curtail any unwanted activity of this nature. All educational institutions, offices formulate a policy for the same. According to research 79% of victims are women and are harassed by their supervisors. Business, trade, banking, and finance see the highest incidents of sexual harassment.

The 'Me Too" movement started as a voice against the sexual harassment and discrimination in various fields beginning from Hollywood. The United Nations General Recommendation 19 to the Convention on the Elimination of all Forms of Discrimination Against Women defines sexual harassment of women. Many laws around the world which prohibit sexual harassment recognize that both men and women may be harassers or victims of sexual harassment. Laws across the world condemn sexual harassment and are adhered to strictly both by law and the law enforcers.
The Sex Discrimination Act 1984 in Australia, In the European Union, there is a directive on sexual harassment. The Directive 2002/73/EC – equal treatment of 23 September 2002 amending Council Directive 76/207/EEC on the implementation of the principle of equal treatment for men and women as regards access to employment, vocational training and promotion, and working conditions. In France, both the Criminal Code and the Labor Code are relevant to the issue of sexual harassment.
India enacted its own law on sexual harassment in the workplace – The Sexual Harassment of Women at Workplace (Prevention, Prohibition and Redressal) Act, 2013. Almost 16 years after the Supreme Court's landmark guidelines on prevention of sexual harassment in the workplace (known as the "Vishaka Guidelines"), the Act has endorsed many of the guidelines and is a step towards codifying gender equality. The Act is intended to include all women employees in its ambit, including those employed in the unorganized sector, as well as domestic workers. The Criminal Law (Amendment) Act, 2013 introduced changes to the Indian Penal Code, making sexual harassment an expressed offense under Section 354 A, which is punishable up to three years of imprisonment and or with fine. The Amendment also introduced new sections making acts like disrobing a woman without consent, stalking and sexual acts by a person in authority an offense.
The Equal Employment Opportunity Commission claims that it is unlawful to harass an applicant or employee of any sex in the workplace. The harassment could include sexual harassment. The EEOC says that the victim and harasser could be any gender and that the other does not have to be of the opposite sex.
The sexual harassment policy of a company/organization is committed to providing a safe environment for all its employees free from discrimination on any ground and from harassment at work including sexual harassment. Companies operate a zero tolerance policy for any form of sexual harassment and anyone facing charges of the like has to face disciplinary action, up to and including dismissal from employment.
These laws and policies do not end the heinous practice but it acts as a deterrent to providing a safe environment for people to work and live in.