It's " International Women's Day" people across the globe are celebrating this day in there own way Today where people are sharing inspirational quotes, images, and videos  I am going to share a story of a woman who proved that "Life begins at the END of your Comfort Zone".
This story is of Muniba Mazar the National Ambassador for UN Women Pakistan and First Model on Wheelchair.  As women are always taught to live life according to other's wish she was also taught the same. She agreed to get married at the age of 18. Her Life changed when she met with a car accident at the age of 21 where she got multiple bone fractures, including rib cage, wrist, collar bone. In the accident, her backbone got completely broken and she lost her ability to walk and to be a mother. The doctors told her that she won't be able to walk again nor she could give birth to a child.
You May Also Like: Woman Entrepreneur At 50 Gives Birth To Nykaa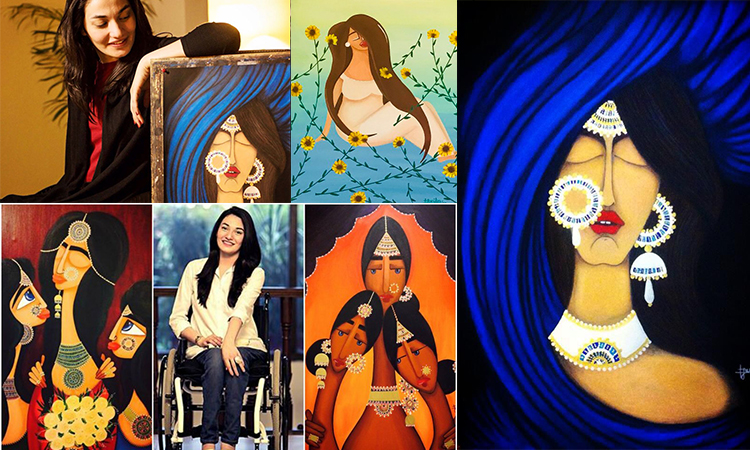 She spent 26months in the hospital and while looking at the life falling apart she asked her brothers to bring a canvas and some paints because she was tired of looking at the white walls of the hospital. She painted her heart out. When she was done painting people around her complimented for her work and doctors were amazed to see her work as they told her she could not paint because she had a deformed hand. Then she decided to take the moment and live it for herself. She wrote her fears and decided to overcome them one by one. The very first was being divorced but she realized that she was clinging to a man who doesn't want her so she decided to get divorced. The second thing was that she could not be a mother so she sent her application for adoption in various organization and orphanage. Two years later she got a call for the adoption of the 2-day old child. Today she is the mother of that child.
You May Also Like: The Woman Behind The Online Lingerie Revolution
Muniba is known for her acrylics on canvas and is the motivational speaker. She has done various modeling assignments thus she is First Wheelchair Model.
Ladies, she is living example of the saying " Life begins at the END of your COMFORT ZONE".  She taught us that nothing can stop you from becoming of whatever you dream of. If she can be an artist after so many difficulties what is stopping you?
You May Also Like: Business Women Who Have Conquered The Beauty Industry