The Fashion Design Council of India is a not-for-profit organization that works to further the business of fashion in India to ensure its sustainable growth. It promotes and nurtures over 400 members who represent the best in Indian fashion. These members include fashion designers, accessory designers, professionals, educational institutions and corporates.
The FDCI's calendar of events includes the bi-annual India Fashion Week (prêt) for Autumn-Winter in March and Spring-Summer in October. It also hosts India Couture Week, the most exclusive and premier fashion event, every July. All these events are held in New Delhi. Besides, the Fashion Council had collaborated with the Textile Ministry and the Commerce & Industry Ministry, Government of India, as well as other countries and organizations on hosting fashion and textile related events, initiatives and creating opportunities for FDCI members across India and abroad.
You May Also Like: Amit Aggarwal & Suneet Varma … Again At ICW
Mission of FDCI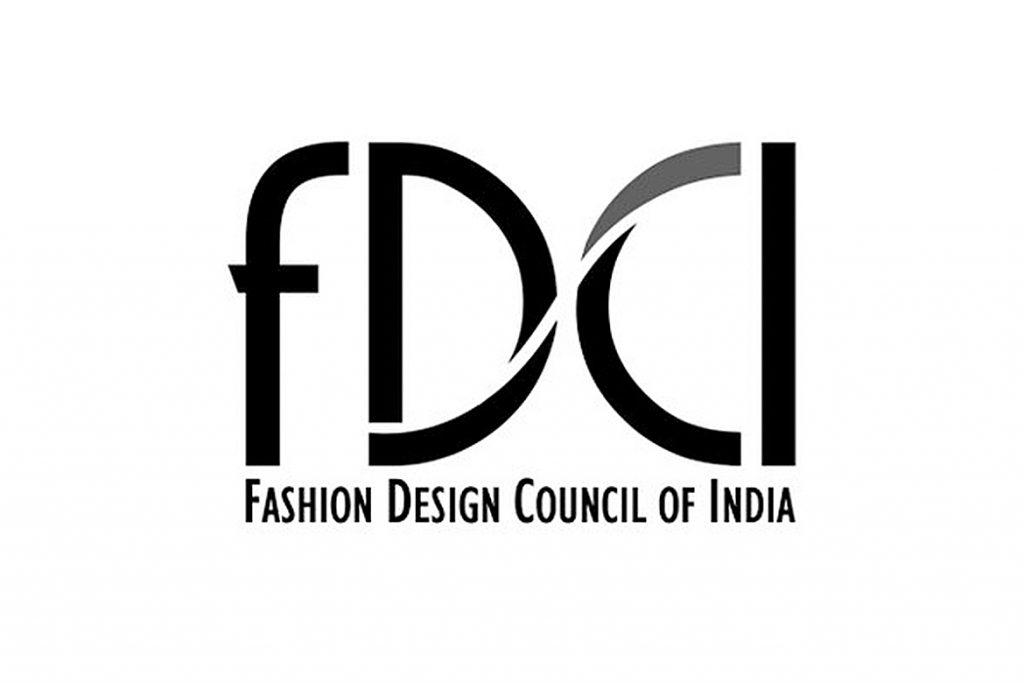 To assist Indian designers to grow their labels/brands both locally and internationally.
To coordinate and enhance India Fashion Week and its offshoots, including the official calendar of shows and displays, by bringing together over 100 brands.
To disseminate information about the Council and the members through FDCI.org and the Council's social media platforms.
To study the distribution as well as reseller network and see how designers can benefit from the network.
To mobilize resources through government schemes, corporate sponsorships, direct investments, etc.
About LMIFW SS20
LMIFW SS 20 (Lotus India Fashion Week Spring and Summer 2020) was organized by The Fashion Design Council of India that was celebrated at a new venue, Major Dhyan Chand National Stadium, India Gate, New Delhi from October 9 to 12, 2019. The event has provided a platform to 100 designers who showcased their collections either on the runway or the stalls. The theme of this season was #MyFashionMyTribe. The FDCI Designer Stockroom was held on October 13, where leading designers decided to retail their collections directly to customers. Entry to this sale was open to all.
The recently concluded Lotus Makeup India Fashion week (LMIFW) presented by Fashion Design Council of India (FDCI) along with its title partner Lotus Make-up was a four days extravaganza that saw top designers showcased their Spring/Summer 2020 collection. The four- day event that started on 9th October, was followed by the Designer Stockroom, where India's top designers retailed their creations at competitive prices.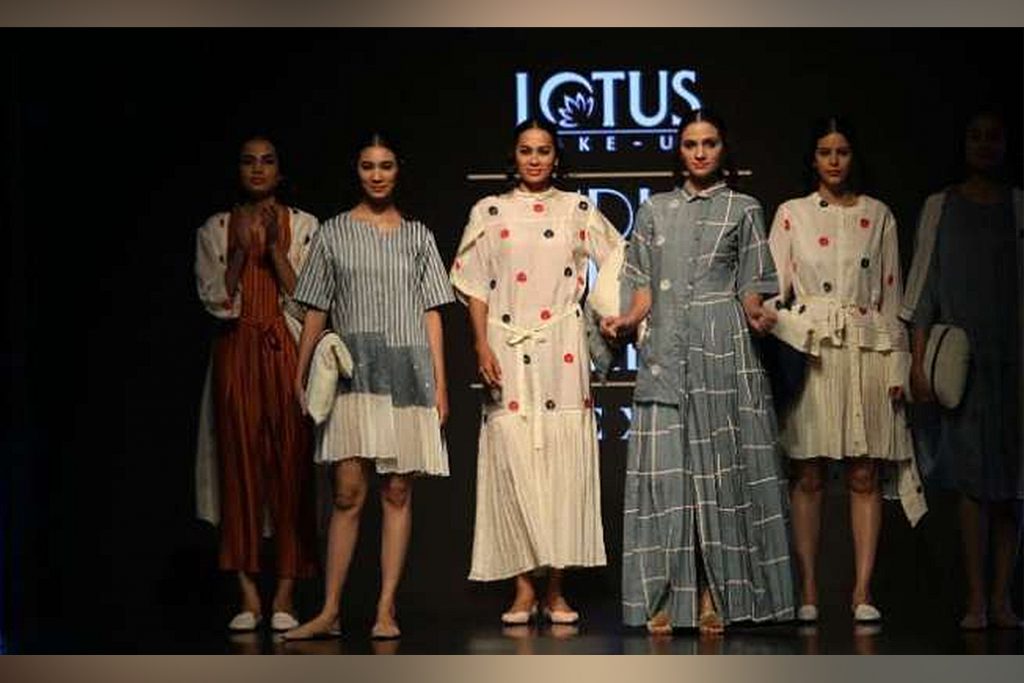 The theme for the 34th edition of the biggest fashion event was all about starting a conversation. Different renditions of the theme #MyFashionMyTribe was at display. It was all about communicating that fashion as a family is inclusive and all-embracing be it gender, color, ethnicity, profession, body type or age group. Fashion has always had rigid parameters in terms of what is acceptable, but this year, it made a bold attempt to break free from those shackles, looking at the spectrum of style without the rose-tinted glasses. The theme MyFashionMyTribe reflects the reality of the fashion world, which is like an extended family. Through this event, the fraternity wanted to send out the message that differences in age, size, and color don't matter and they, as a collective whole, can try to bring some cohesive change.
You May Also Like: Down The Lane Of ICW
About The Theme Of The Fashionable Tribe – #MyFashionMyTribe
Intending to phase out the beauty and gender stereotypes, FDCI- Lotus Make-up India Fashion Week (LMIFW) closed on Saturday here. The fashion gala had 'My fashion my tribe' as its theme and ace designers Anamika Khanna, Wendell Rodricks, Rajesh Pratap Singh, and Manish Arora showcased their collections on the finale day with inclusivity at the center of it.
The designers believed that the future of fashion can be secure only if the industry started creating clothes for people of all shapes, age, gender, height, color, and ethnicity. A unique ramp with the digital screen was created for the finale night. Anamika Khanna was the only female designer presenting at the finale.
The couturier brought back her ubiquitous capes and dhoti drapes to the ramp in the shades of red, white, black and fuschia with a touch of green and yellow here and there. The contemporary clothing was supported by heavy embroidery, patchwork, feathers, and digital prints. Anamika thanked FDCI chairman Sunil Sethi for inviting her to showcase at LMIFW and be a part of an endeavor such as #MyFashionMyTribe she has "always believed in".
Designer Rajesh Singh, who has always believed in the idea of fashion with/for a cause, showcased his classic heady monochromes. Easy-to-wear silhouettes such as jackets, blazers, dresses, pants, shorts, and skirts in white, with a hint of neon colors, made it to the designer's presentation.
Manish Arora, one of the biggest Indian names in the global fashion scene and a rare sighting on the home ramp, brought his kitschy yet international expression to the runway. His creations were dominated by the signature neon colors, shimmer, and sequence.
You May Also Like: These Celebs Opened A New Door To Fashion At Vogue Beauty Awards
Wendell Rodricks' presentation was an ode to island tribes as models of all shapes and sizes walked on Marvel blockbuster "Black Panther" song "Wakanda", donning his free-falling silhouettes. The elaborate headgears, tribal painting on the face and colors like white and beige made the models look like sea gods and goddesses.
The four designers from different cities and schools of thought were put together on the ramp with models of varied shapes and sizes, FDCI aimed to emphasize that differences don't matter when you are members of the same tribe. The most important part is the inclusive attitude and willingness to constantly challenge yourself and push the boundaries of possibilities.
Entrepreneur Sharan Mishra was the darling of Indian fashion designers in the early 2000s. Her climb up the modeling ladder was truncated in 2005 when a freak burn accident robbed her of her ramp-ready looks. Plum assignments were terminated. The road to recovery was bleak. After years of painstaking grafting surgeries, numerous counseling sessions and sundry jobs, she finally forayed into entrepreneurship, thinking her dream of becoming a model was all but over. Though fate has dealt her a cruel blow, Sharan believes she still has the poise to carry off a designer outfit. It is the same body, the same mind, but toughened by struggle. If even with the scars, she can look like a million bucks in a designer ensemble, everyone can. That is her message, loud and clear.
And then, along came Fashion Design Council of India (FDCI) with a new concept for the upcoming season of Lotus Makeup India Fashion Week (LMIFW). Called #MyFashionMyTribe, the theme is right up Mishra's street, and others like her. For here, the aim is to phase out gender and beauty stereotypes and make Indian fashion all-inclusive. The premise is that the world of fashion includes all kinds of people, irrespective of shape, age, height, gender, color, ethnicity, or even profession. None of these matters when you have a passion for fashion.
Any girl who ever dreamed of walking the ramp was welcomed at the FDCI model auditions, with no height, weight or age restrictions. The auditions were held in September in Kolkata, Mumbai, and Delhi. The response was heartwarming. Nearly 400 contenders came in to try their luck, not just from the metros but also from Chhattisgarh, Jharkhand, Meghalaya, Manipur, and Punjab. The selected girls will walk the ramp at LMIFW from October 9 to 12 at Delhi.
You May Also Like: A Sneak Peek Into Sabyasachi's New Bridal Winter Collection
It was truly a great initiative. Why should fashion be only about slim and tall? This is exploring the beauty in the short, the fat and everything else. The second phase of the #MyFashionMyTribe campaign is being played out on social media, where FDCI is running an all-embracing video series.
The participants include designers, stylists, models, editors and other fashion professionals, talking with and about their own tribes and the concept of fashion inclusivity. Theme #MyFashionMyTribe reflects the reality of the fashion world, which is like an extended family. That's the message that we want to send out.
The Indian designers have always been inclusive about showcasing our creations on people of all ages, sizes and from different backgrounds. It is heartening to see this happening more so now because fashion is for all. This campaign proves that emphatically.
At the end of the show, the designers reiterated that differences don't matter when you are members of the same tribe. Audiences were thrilled to have four legendary designers, who had chalked the map for Indian aesthetics globally gave the grand finale a classic finish. Their attention to detail was unquestionable as their presentations showed how design may look diverse, but the grid remains congruous.