In India, the politicians are more than mere representatives of the people. They enjoy celebrity status, with many achieving cults following as well. The followers glue themselves in front of the television sets to watch their favourite politician speak. Nowadays, sartorial choices have also become equally important. There has been a discussion about male politician's suave sense of style, but nothing is spoken about the women politicians of India. Making a style statement donning suits or with the choice of colours, the female politicians have evolved their couture style as well.
You May Also Read: The most fashionable Reigning Bollywood Divas
The women politicians have more room to experiment with ambiguity and can be more potentially controversial given the diversity of choice vis-à-vis men who are almost in uniform' in India with the age-old Khadi' kurta pyjama set in white. The male politicians have been experimental apart from wearing the white kurta-pyjama. The female politicians have started using their sartorial choices by a measured and confident style. The media's attention to the fashion choices of women politicians in India is problematically gendered but compared to men, women politicians in India have mastered the art of political messaging via their sartorial choices. The 17th Lok Sabha has 78 women lawmakers.
Let's have a look at fashionable female lawmakers of Indian politics
Nusara Jahan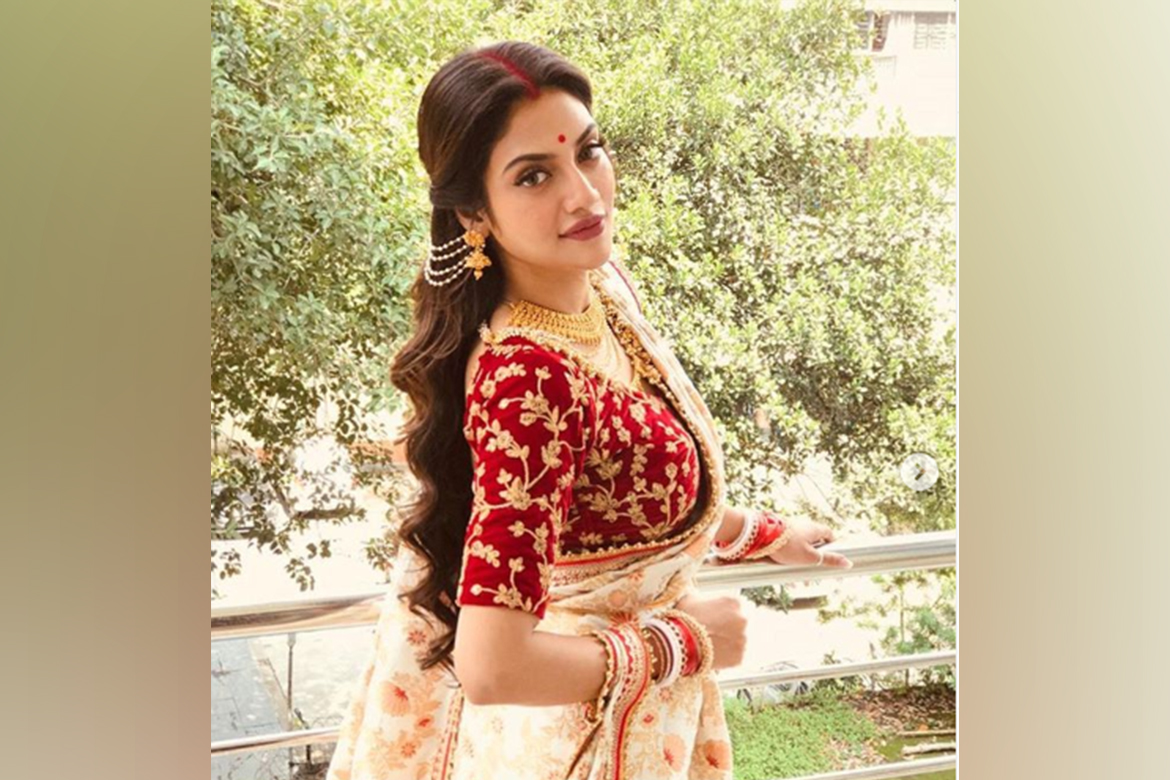 Former Actress and now a member of parliament Nusara Jahan is 29 years old. She predominantly worked in Bengali cinema and joined active politics in the 2019 and contested from Basirhat as a Trinamool Congress candidate. She is classy, adorable, fresh, young, and dynamic. a perfect example of beauty and brains she surely knows how to carry a certain amount of grace along with herself. She has set quite a trend in the world of politics when it comes to fashion statement and is handling the political life like a true boss.
You May Also Read: These Designers Presented A Special Collection Championing Hand Spun Fabrics
Mimi Chakraborty
30 years old, Mimi Chakraborty is an Indian model, actress, politician, and one of the most fashionable female politicians. She contested from Jadavpur Loksabha Constituency in 2019 Indian general election as a Trinamool Congress candidate. She is a popular face in Bengali cinema as well as television. she has a very different and vivid sense of style which makes her stand apart from the crowd. Also being an actress she is bestowed with grace and style which makes her a  fashion icon in the world of politics.
Priyanka Vadra's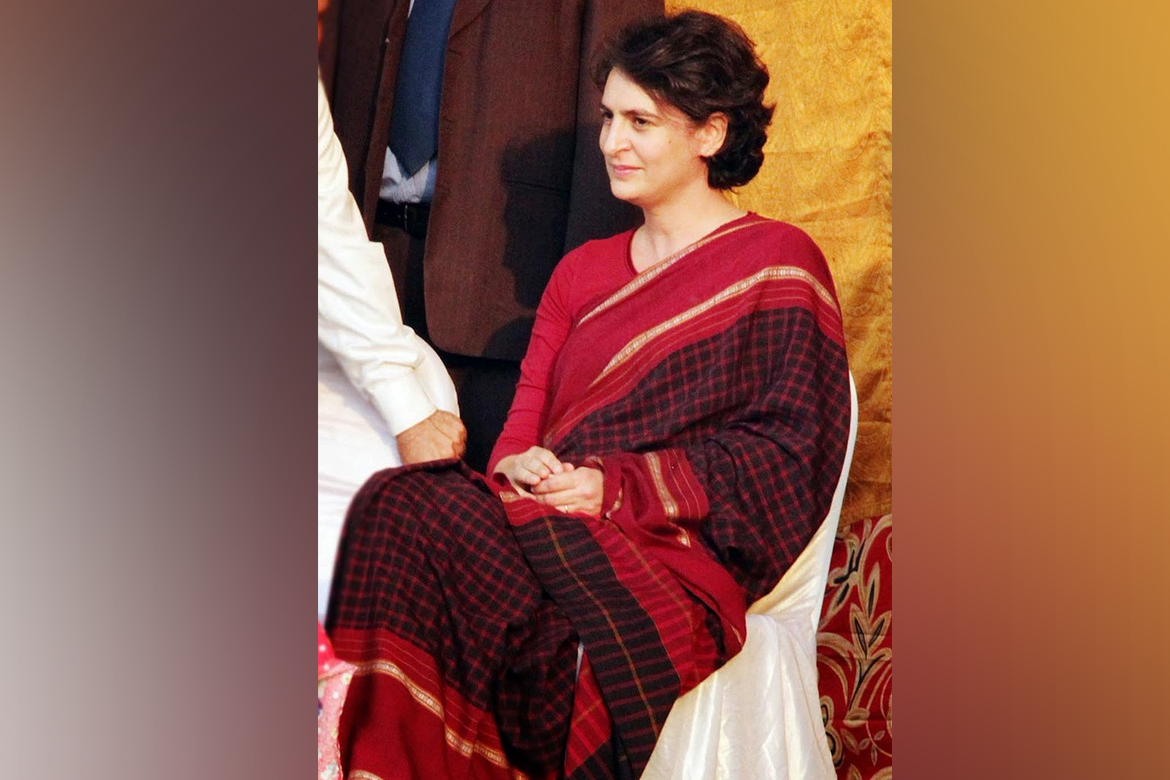 The General Secretary of the AICC, Priyanka Vadra's style is cosmopolitan. She gracefully carries grid-patterned cotton sarees, salwar suits, and shirt-trousers combinations. Her lean, athletic body structure and broad shoulders do make everything that she wears look better. Priyanka Vadra's style statement which includes a long-sleeved blouse, cotton sari, fitted jeans, a white shirt and trousers, is like her grandmother Indira Gandhi. Priyanka carries every look in Indian wear or Western with a lot of grace. While women like to wear saris in Parliament, Priyanka Vadra carries herself very well incorporate outfits. She is fashionably chic as her mother Sonia Gandhi. There is an instant throwback to her grand-mother who also sported short hair and wore woven saris as opposed to zari or even very garish colours. She is an inheritor of her grandmother's legacy. She knows her country manifested in her choice of weaves. Sonia Gandhi has often been referred to as a foreigner. Hence, the daughter and mother both have decided to wear sarees for their political appearances. Priyanka Vadra has been wearing red and other bright colours like purple and yellow on campaign tours signalling a subtle shift.
You May Also Read: The MIND Diet- For Healthy Mind and Body
Hema Malini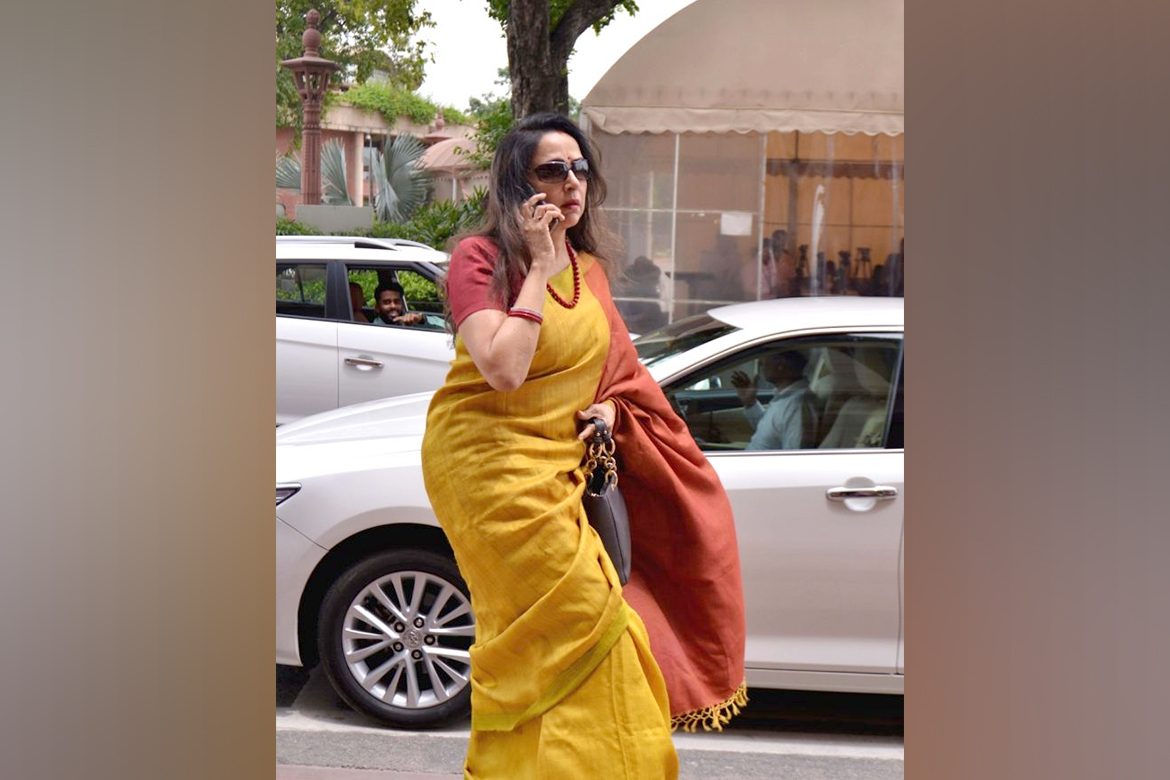 The Padma Shree awardee and a successful Bollywood actress, Hema Malini is one of the best dressed female politicians in India. The MLA from Mathura UP is not unaware of the fashion world. She is often seen wearing bright Kanjivaram, chiffon, georgette sarees and matching jewellery which makes for her signature look. There is more to her personality than being just a beautiful by her active participation in Indian politics as a member of Lok Sabha. She has added colour and vibrancy to the parliament. Her colourful chiffon saris, suits, beautiful accessories and elegantly done hair have truly given a fashion check to all her contemporaries who have bored us to death with their unrelenting affinity to whites and creams.
Harsimrat Kaur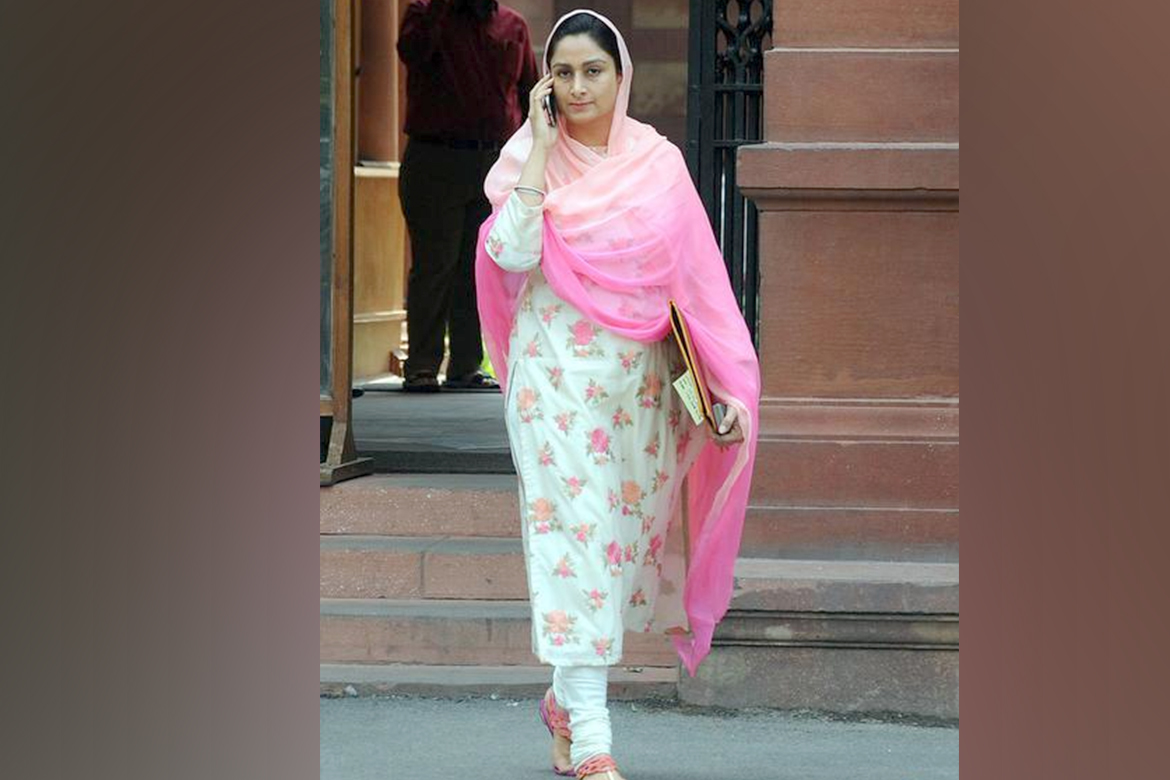 Union Cabinet Minister of Food Processing and the face of Shiromani Akali Dal, Harsimrat Kaur Badal is the Daughter-in-law of former Chief Minister of Punjab, Prakash Singh Badal, and wife of Sukhbir Singh Badal, the president of Akali Dal. Harsimrat Kaur is a wonderful orator. In Parliament, she is unstoppable. Blessed with a photogenic beauty, she looks gorgeous in a simple kurta and churidar.
You May Also Read: The MIND Diet- For Healthy Mind and Body
Dimple Yadav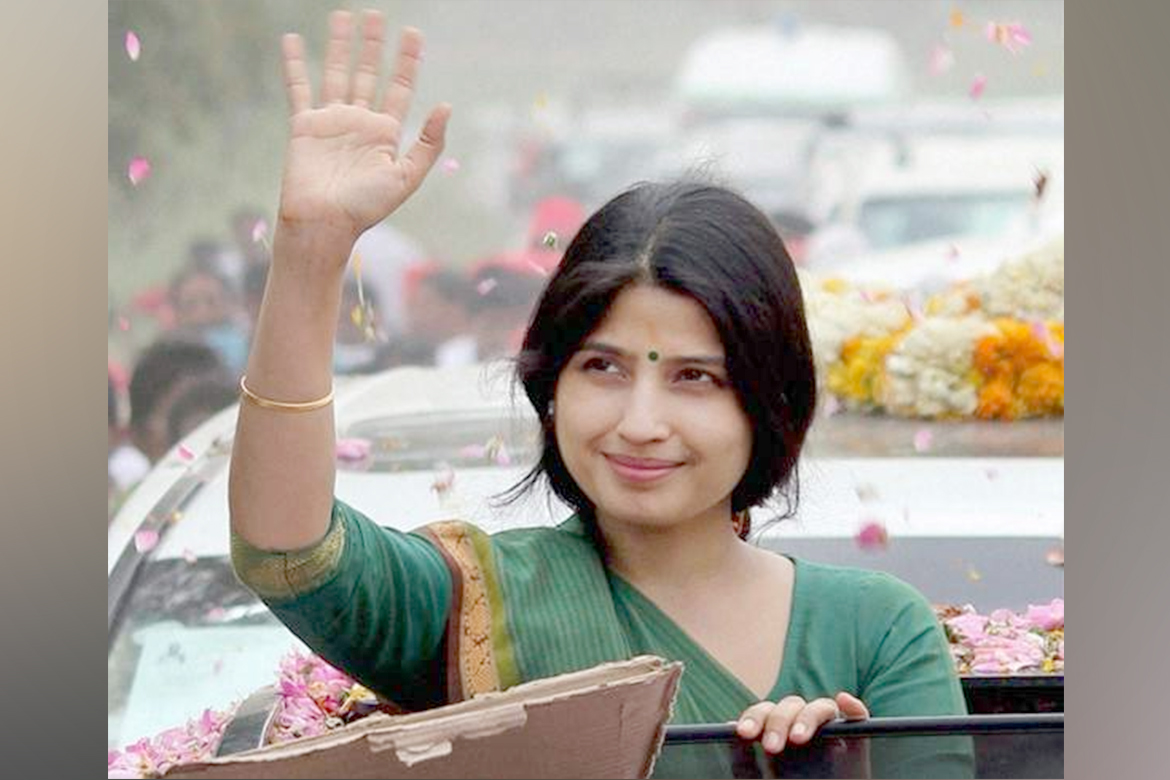 The wife of former Chief Minister of Uttar Pradesh, Akhilesh Yadav, Dimple Yadav has played an important role in the Samajwadi Party. She has always made public appearances clad in a sari with a palloo over her head. She has made a mark in active politics.
Agatha K. Sangma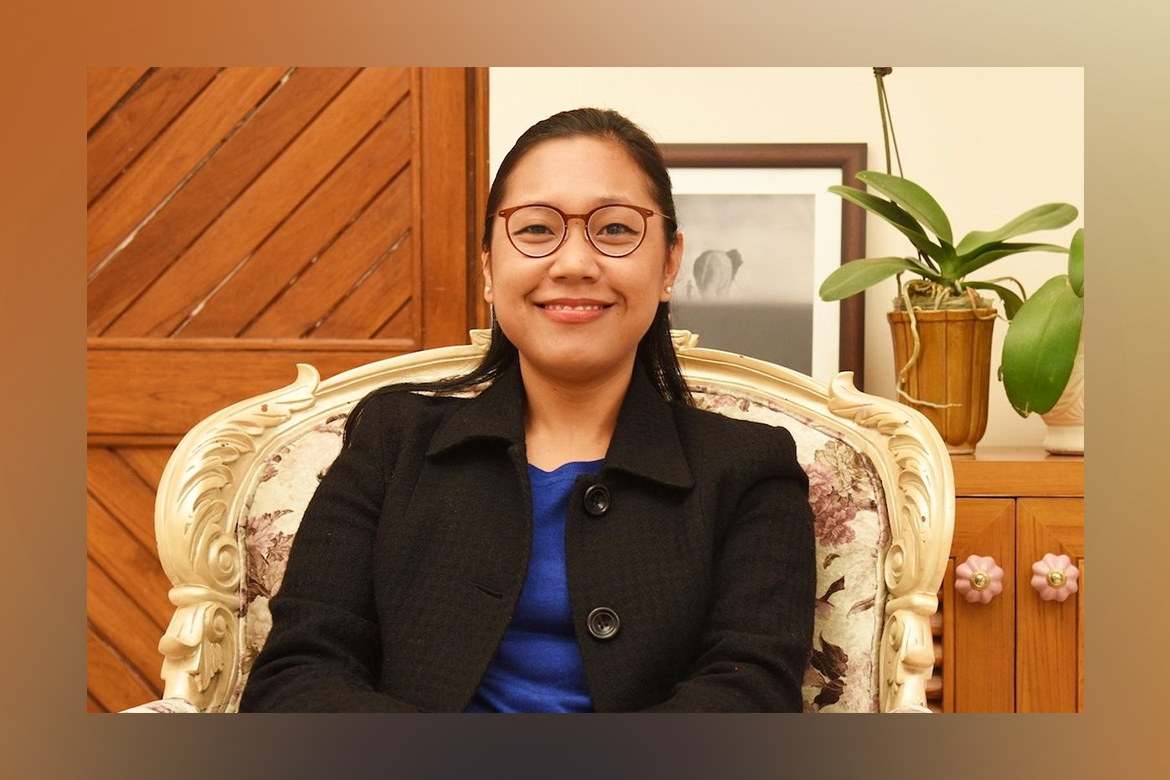 She is a Lok Sabha member representing the Tura constituency of Meghalaya. Her simple personality is reflected in her subtle sense of style. She is often seen in her traditional Dakmanda wrap skirts, trousers, formal shirts and simple casual shirts. The forty –year- old Agatha is young and charismatic. it is well acknowledged that her fashion statement is representative of the dressing style of contemporary youth. She is seen making public appearances in casual tees, ethnic Kurtis, formal shirts and trousers. She beautifully carries casual dressing as well as her traditional Meghalayan dresses.
Smriti Irani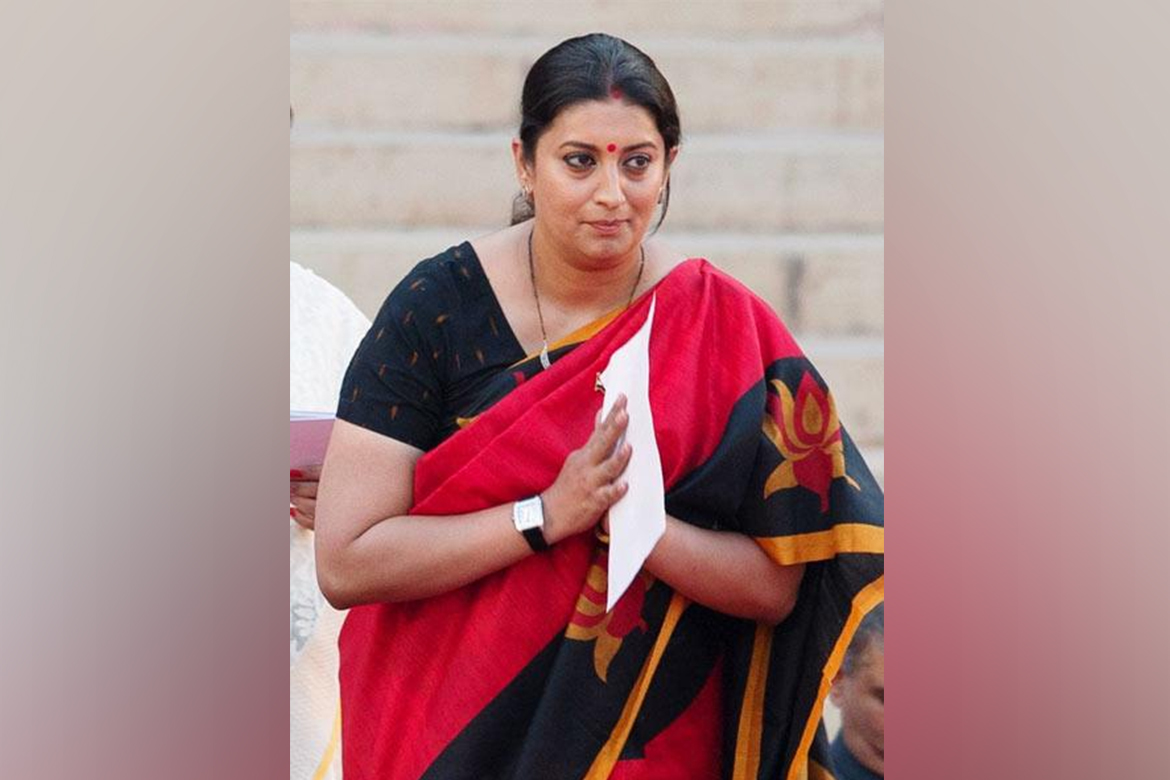 The Minister of Textiles as well as Women and Child Development, Smriti Irani stays true to her portfolio. Her wardrobe represents her sense of fashion. She is often seen in silk or traditionally handwoven cotton sarees. Her attire promotes the rich textile heritage of India and indigenous artisans.
You May Also Read: Do You Know How Colors Impact Your State Of Mind?
Sonia Gandhi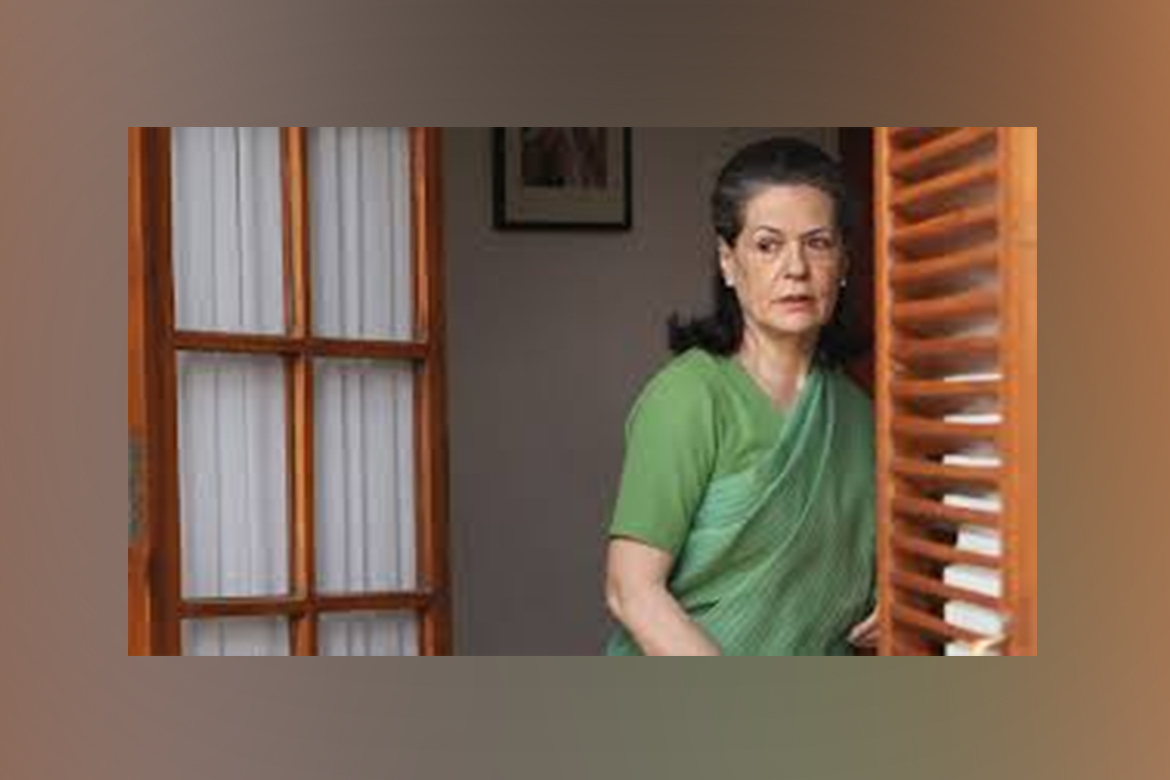 The President of the INC, Sonia Gandhi looks elegant in her cotton starched sarees, khadi sarees, silk sarees and quarter-sleeved blouses. Her signature salt and pepper bouffant is the element that brings her whole look together. Sonia has maintained herself in such a way that she looks elegant in every look. Sonia Gandhi has been featured on the best-dressed list of many international publications and has been known for her ethnic handspun sarees that are very sentimental to rural India.
Supriya Sule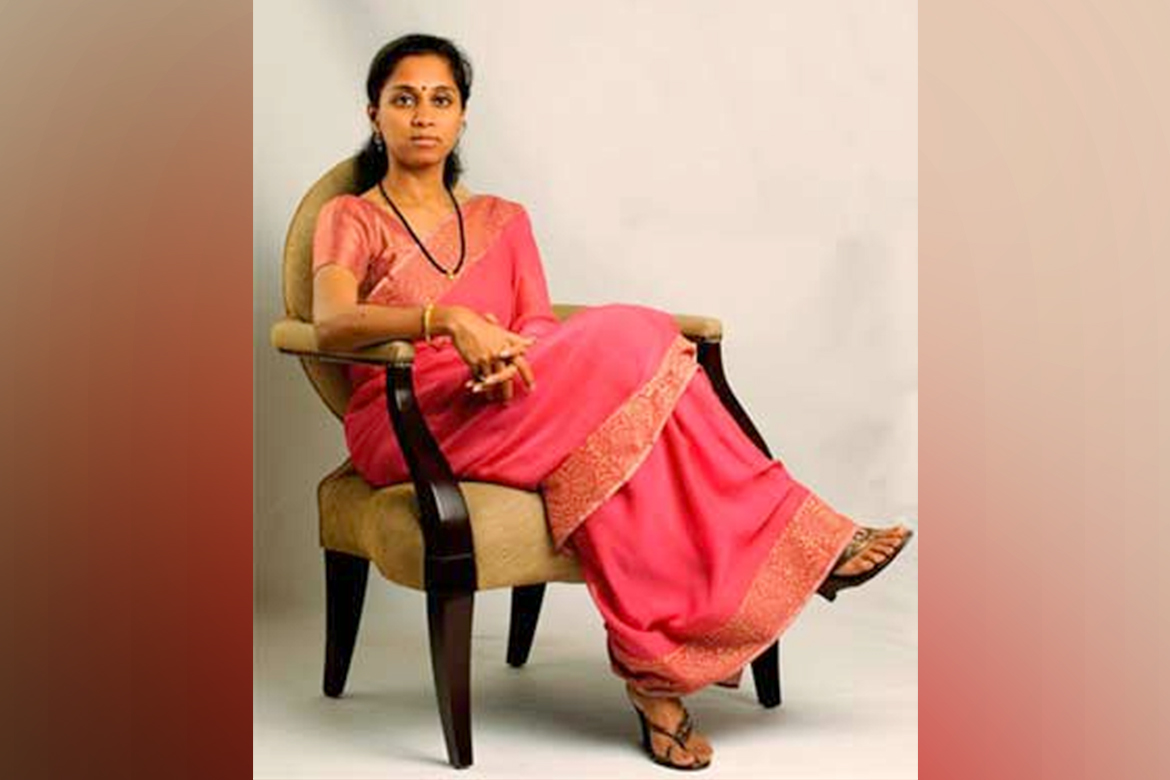 A female politician from the Indian National Congress Party and daughter of the nation's most sought-after politician Sharad Pawar has certainly created a niche for herself with her developmental initiatives in the state of Pune, Maharashtra. She is mostly seen dressed in simple yet colourful, well-pinned suits and beautiful crisp sarees. Her choice of vibrant colours and subtle designs makes her yet another charismatic personality in the Indian world of politics.
Vasundhara Raje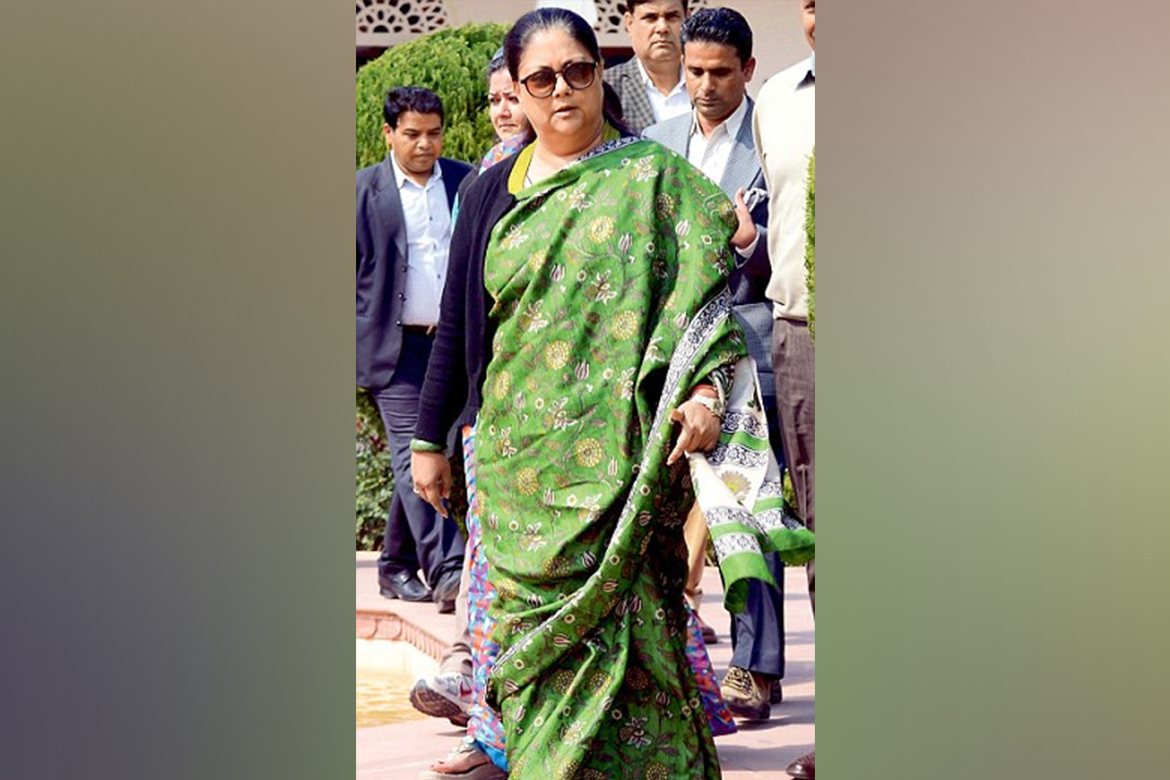 She is the only female CM of Rajasthan. She is considered as a stylish female politician in India. She belongs to the royal family of Gwalior and that surely aids her to give that royal sartorial statements. Vasundhara is always on the spot with the best designer sarees, diamond nose studs, matching jewellery and leather bags. She has a huge collection of Lahariya, Bandhini and Floral Chiffon sarees. Her attires are bold, colourful and relatable to Rajasthan's bleak landscape. With her towering personality, and excellent oratory skills combined with colourful leheriyas and diamonds, Vasundhara Raje's power dressing has its way of commanding respect in a conservative men-centric electoral constituency.