Kerela has often been referred to as the most beautiful and serene state in the country. 600km of glorious Arabian Sea coast and beaches; a languid network of glistening backwaters; and the spice- and tea-covered hills of the Western Ghats, dotted with fiercely protected wildlife reserves and cool hill stations Kerela has a beautifully layered landscape. Kerela is a paradise stowed away in its countryside away from the hustle and bustle of the city life.
Kerela is known for its elegant houseboats, backwaters, delicately spiced cuisine, ayurvedic treatments. It has exotic wildlife with wild elephants, birds, tigers, bison, and others. Kerela boasts of vibrant and rich traditions that can be seen in dance forms of Kathakali, theyyam, kalarippayattu; temple festivals, snake boat race, and others.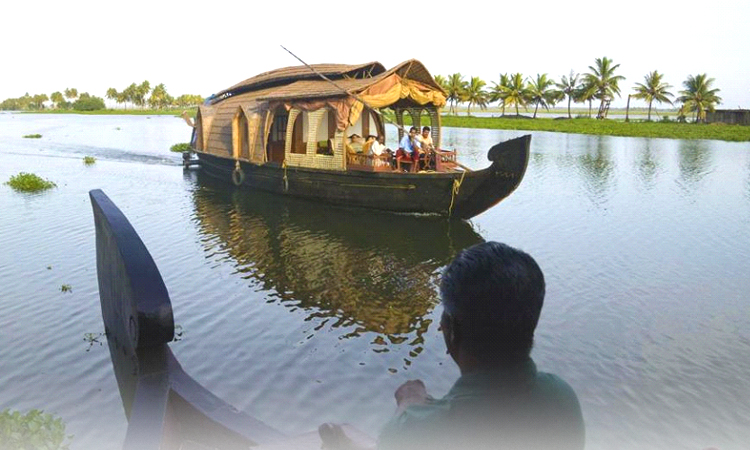 Places like Wayanad, the backwaters, Munnar, Thekkady, Kovalam, Kozhikode, Kumarakom, Alapuzza, Kochi, Varkala are places that one must visit when in Kerela.
Munnar a sleepy hill station where tea plantations don the landscape.
 Thekkady is a wildlife lover paradise where you can undertake trekking expeditions, nature walks, bamboo rafting and much more.
Kovalam lies on the edge of the southern coast with palm-fringed beaches that allure you.
Alleppey is the most beautiful place in Kerela with its serene backwaters that glisten like a thousand stars, shimmery canals, and luscious greenery.
Kumarakom has the most radiant backwaters, magnificent houseboats, electrifying snake boat race, and picturesque beaches.
The number of places to visit in Kerela is innumerable. It is like a magic hat of a magician that keeps popping up one surprise after another. Kerala is a mix of sublime beaches, sanguine backwaters, peaceful hill stations, sacred temples, and ever-evolving culture. All of this makes Kerala what it is fondly called – God's Own City.
Read More: Explore Dubai While Enjoying With Bae- Fun Couple Attractions In Dubai