Ditch the cliched lehengas this time and experiment with the best of Indian bridal gowns collection trending huge this season. While every bride dreams of wearing the best gown to wear on their big day, it is practically difficult and overly expensive to find one in India. So, here is a list of the most amazing wedding gowns that you can don on your big day. You can take inspiration before buying one. Pick your favorite and get started with the preparations to have your dream wedding dress.
1) It's a high time you ditch the usual cliched lehengas, sharars and sarees, we have a perfect Indian bridal dress for you. The pink gown with an incredible amount of detailing is everything you need to make a statement on your wedding day.  With heavy embroidery all over the gown, it is best suited for fulfilling your wedding shopping list. It defines classy right on point. The pink bridal gown is a great investment as it can be worn even after your wedding gets over.
2) Shades of Maroon are trendy. When in doubt go for a beautiful color combination of maroon, golden and bronze as it goes perfectly with each other. It's definitely raising the bar for any wedding wear outfit. With a unique style and trending color, you'll be making all the others turn their heads towards you.
3) Pastels are beauty. Drop the usual and go for something indo-western. The offbeat color combination makes the gown design more enhanced, and the golden detailings makes it stand out from the rest of the usual Indian wedding gowns. It's one of those bridal dresses you've wanted to experiment with.
4) Florals are in demand. The baby pink overall floral gown is another example of a minimalistic yet elegant Indian wedding dress. Opt for this outfit as it's versatile and looks just right or a pre-wedding function. If florals are your favorite then you have found the right wedding outfit.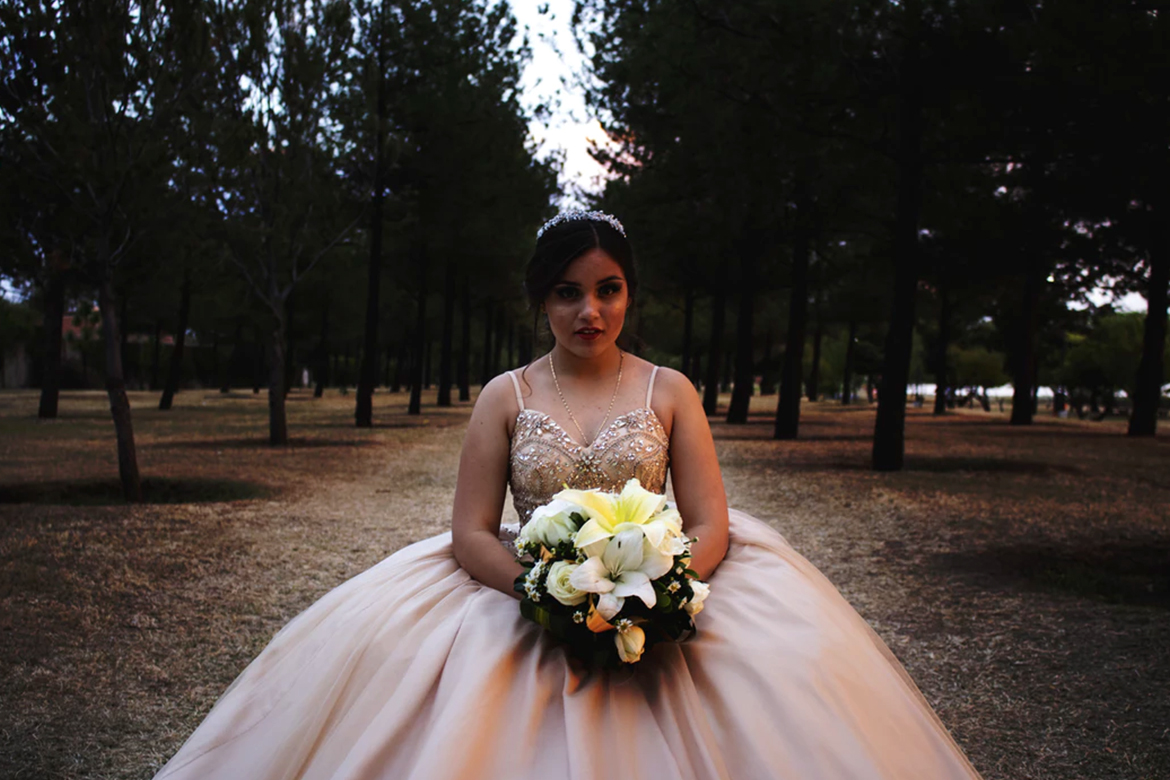 5) The combination of Beige & Golden looks simple yet designer. The indo-western wedding gown will solve all your fashion woes. If experimenting with colors is not your thing then you can never go wrong with beige and golden.
6) Bored of the usual cliched sequins gowns? Try something completely out of the box. Go for a beautiful floral embroidered grey. It looks elegant. Take your wedding outfit inspiration from this one.
7) Not everybody is fond of detailing or combination of golden and silver gowns. Go offbeat on your engagement day with this combination. The embroidery on the gown and sleeves makes it look more versatile and elegant. This Indian wedding dress is an offbeat one to stand out on your big day.
Now that you know all the trendy gowns in the market, select the one you like the best and be wedding-ready.