Double dating is not a new concept. People often get confused with the actual sense of double dating. Many people think Dating two persons at the same is called double dating. This is a clear misconception. A date where two or more couple goes together is called double dating. It is common between friends where you take your partners along with your squad to add more fun and romance to it. Double dating is not a concept you can use to justify cheating on your partner. Double dating is meant to add more fun to your love life. So here we are with 25 Double Date Ideas That Are Fun.
A group outing.
Out is the best plan for double dating. An open environment is very pleasing and lively to enjoy your time with friends and your partner. Two couples together witness a soothing sunset or a day out is fun and comforting. People enjoy double dating because you're not just a couple on a date, it's your little squad. So you can enjoy the outing.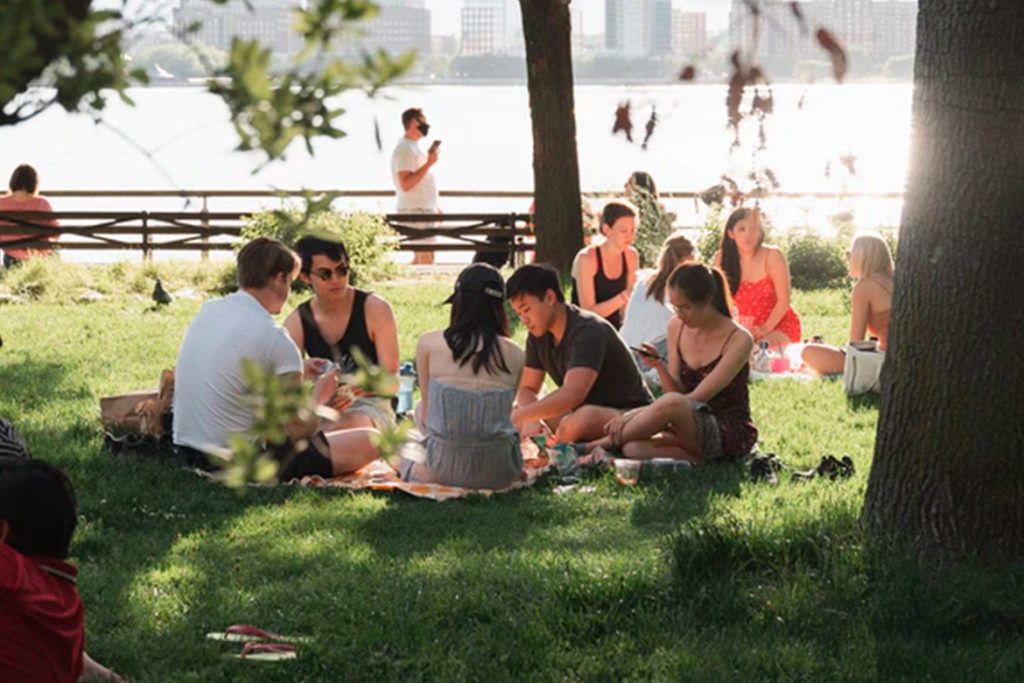 Also, read: "Love at first sight"! Myth or a fact? 15 signs to identify it.
It's bonfire arrange Bonfire night in winter.
Winters can turn boring in the perspective of dating. When you need to plan a double date and not getting any idea, go for bonfire night. You can get two blankets for both the couples, it's romantic to sit around the fire with your loved ones in a blanket. The night will go on with gossips and fun. It's fun as well as romantic.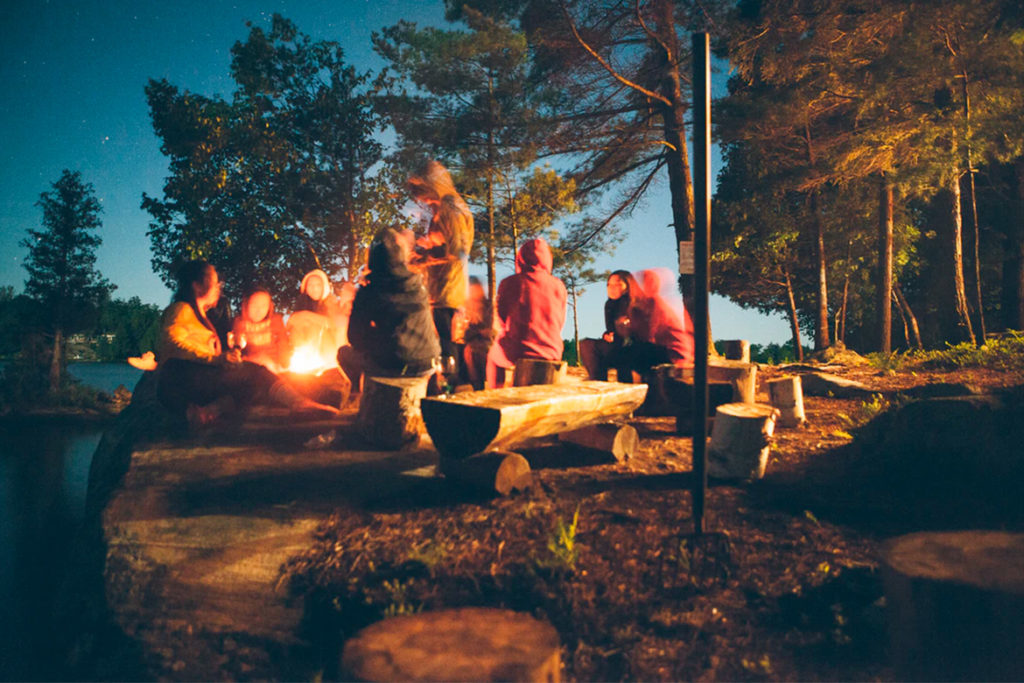 A planed trek is an adventurous idea.
You can plan a trek with your partner and the fire couple. It better to go on a trek with friends. You can make love in mountains and drink rum with friends and as a result the trek is fun as well as adventurous. Trekking will give you a lifetime experience.
Also, read: Feeling Ignored? How To Respond When Your Boyfriend Ignores You.
A long drive with high music.
Long drives never get out of trend. It is even more fun and romantic with your friend and your partner. You and the other couple can drive chance by chance and enjoy with your partner in the back seat. And music is the mood seter of the whole drive. You can play romantic or roc music as per your preference.
Decent dinner in a hotel.
Book a table, call your friend a couple and enjoy the dinner. This is one of the most sophisticated double batting ideas. You can have a great conversation during the meal. If you can afford a good dinner go for that, if not we have other ideas for you.
Also, read: 20+ Wedding Anniversary Messages For Husband
Disco night.
Necessarily not you have to go to a club to get this disco night arranged. You can arrange it in your apartment. Just use speaker and lighting to space and rock the floor. If you, your partner and your friends are a dance love disco night can be the best plan for you.
Cook together, it's fun.
Sometimes cooking a meal together is a lot more fun than any other thing. You explore your skill. It involves a lot of amusement. You build a stronger bond with your partner as well as your friends who are also a couple. So it's a very good time for you people to know each other better.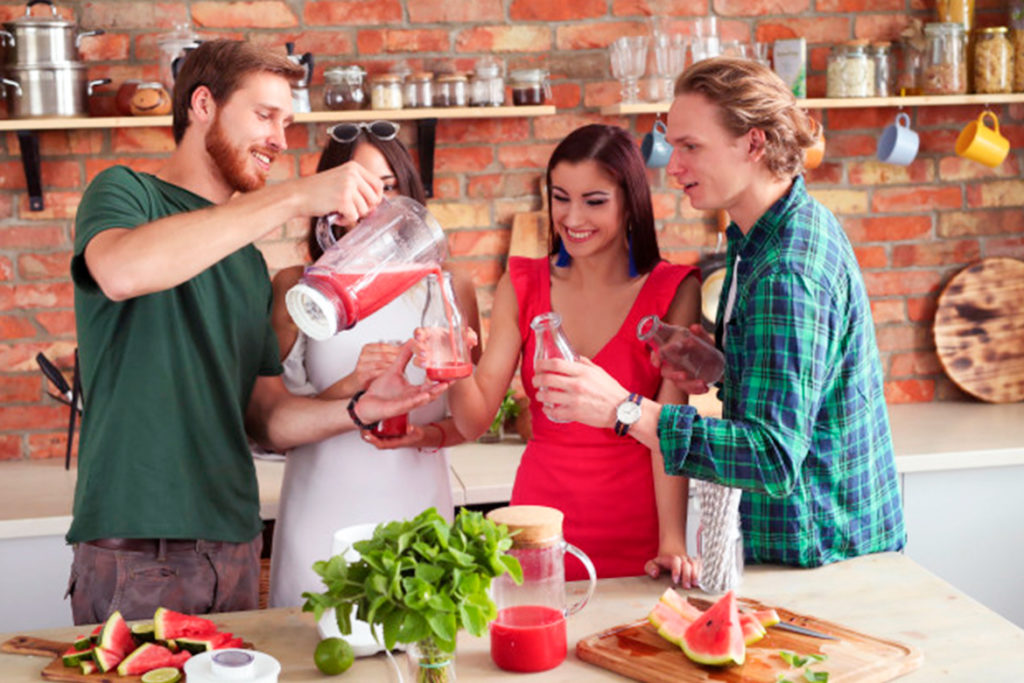 Also, read: 25 Do's And Don'ts When Starting A New Relationship
A movie night.
Movie and popcorn is the cheapest double date you can arrange with the maximum fun. You can select a movie of common choice of viewed and turn your apartment into a cinema hall. You can also visit a movie theatre to watch a movie. But the better option is being in your comfortable space for more fun.
Cards and games.
You can arrange a different kind of games which you can play in a group. ENO, play cards, etc can add extra fun to your date. Being with partners in a single team and competing with another team will bring excitement and entertainment.
Also, read:
Musical night.
If you and your squad is a music lover, this idea is for you. You can choose records of your choice, play different instrument sets, sing and have fun. You can stay up till late at night singing and listing to music. The couple can get romantic by expressing their love for one another in the form of music.
Party in your style.
Your style of partying can be unique. You can arrange a small party for your mater and rook it out. Everybody's madness is different. To arrange a kind of party in which you can have maximum fun, get innovative.
A call for drinks and beverages.
People often enjoy drinking in groups and having fun. If you,  your partner, and friends are fond of drinking this idea is for you. Arrange some good drinks and beverages and some music as a mood setter.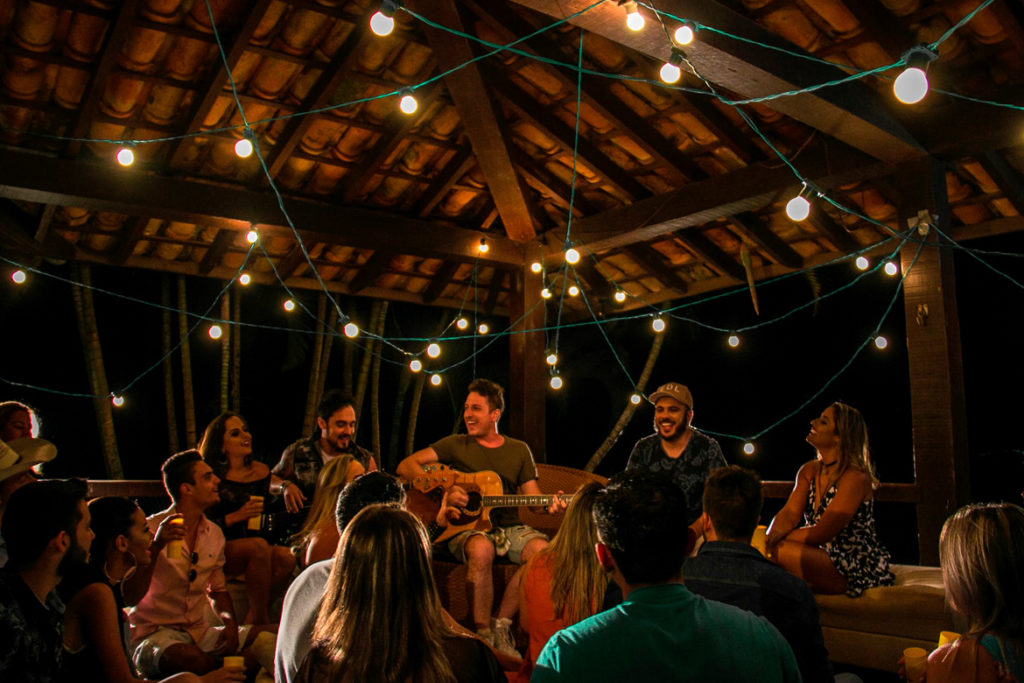 Lunch in outskirts of the city.
The long tiring day can exhaust your mind and brain to the fullest. If the days are turning boring in your life, obviously you need bread. Go for the double date in the outskirts of the city where the weather is clear and the environment is happening. Conversation with your partner and friends will relax your anxiety and you can have fun as a result you will have an amazing date.
A day picnic.
Take a day off and go on a picnic. Either to a family spot in your city or somewhere around. A change in environment will refresh your brain and you will feel active and lively. Picnic with friends never turns out boring.
If you are a sports lover, organize a match.
If you are fond of sports and also a good player you can arrange a small match between partners. This kind of match is not for the sake of competition but fun. You build a better understanding of your partner being on the same side. This kind of double date is fun and interesting.
Also, read:
Plan a week vacation.
If you are getting a long holiday plan a double date vacation where you can visit a place with the love of your life and a friend couple. You can get romantic and comfortable from time to time as you are with your people. Vacations are always healthy and refreshing from the perspective of relationships.
A visit to your native place.
If you have a native place which is a small village with farmland, you can call your friends for a visit. These places are fun and full of life. While on the way both couples can enjoy their quality time with their partners.
An unplanned hangout can also be fun.
Sometimes it is not necessary to have a plan. You can just give it to your friends, have a cut chat session with some food and drinks. It can be fun.
Maybe a night out can help.
For youngsters, night outs are always fascinating. Couples can together plan a night which can start with a drive followed by sleeping in a common apartment. It is as per the individual's choices.
Try staycation.
If you guys are boarded of being in an apartment for you long you can go for a staycation in a good hotel. You can individually book rooms for both couples and then you guys can sit together in a single room and have fun for a long time as you desire to.
Try Beaches and beer date.
Beaches are so romantic. Being in a group, taking a sunbath, clicking pictures and chilled beer brings a lot of fun. Couples can together visit a beach to create a friendly environment with an extra pinch of romance.
A hill station visit.
Hill stations have got very pretty and romantic weather. Couples can together visit a hill station of their choice. The romantic weather will energies their bond and the mountains are very pleasing and satisfying. Anybody who loves the mountains should arrange a visit with your group.
A good coffee time.
The evergreen idea of dating is a coffee date. Necessarily not it's should be a single date.  You can also go for a coffee double date.
Go for a photoshoot.
Photoshoots are very trending these days. If you and your friends who are also a couple are good at photography, you can arrange a photoshoot date in which you can get each other photographed. This can become a lifelong memory for you guys.
Celebrate your special days together.
The special days of friend couples may coincide. You can turn those special days into a Double date in which you can celebrate your day together and have more fun. Having good company to celebrate special days is very exciting and productive.
Hookah is new in trend in 25 Double Date Ideas.
Hookah is trending these days among couples. You can arrange hookah at your apartment and can call your friends to join. It is a romantic and fancy kind of double date.