Getting ignored by somebody you love is the worst feeling anyone will experience. No one expects ignorance from the person they wish to grab complete attention. But it is getting very common that people are getting ignored by their loved ones once the other person feels done with them. More often when people get ignored they are confused. They do not have any idea about what they should do or how they should react or behave. See, we cannot fit all relationship in a single mould. Every relationship is unique in itself. But still, we are here to help you out in a tough situation like this.
The article will talk about different situations and how you should react in those respectively. We cannot give a single solution that can fill all problems so here we sorted out different scenarios in which boyfriend can ignore you and then what you should do about it.
So here are the reasons for your boyfriend ignoring you and what should do about it.
Also Read- Breakups Are Hard; Know How To Deal With It
Maybe He Wants To Break Up With You
Many times people just get bored with a constant person in their life. Many times with a long period they get filled with complaints they could not sum up in words and start feeling annoyed. If you guys are involved in arguments from a long time and could not find serenity between yourself, his ignorant behaviour is quite evident.
In a situation like this, first, you should communicate with him. You should know what is troubling him. If your relationship was genuine, you will understand him. After talking to him, you will know the reason why he is ignoring you and you have two clear choices, either you can mend it or break it. It depends upon you and situations. Don't keep it complicated. Choose what is right for you. If you think it's time to end the relationship, you can do it peacefully. Getting ignored will leave you in a miserable situation.
Also Read- Cheating And Breakups In Relationship
He Might Have Found Somebody Else
Many time it happens when the boys do change their mind over a relationship when they feel they found somebody better than their current partner. When they knew that they have no valid reason to break up and that cannot blame the other person as they knew the female partner did nothing wrong or gave him no reason on which he can create a scene and walk away, he starts behaving ignorant and provoke girl to react over it. They do so to make an awful scene in the relationship and breakup.
If you are feeling that your boyfriend already started dating somebody else you should break up with him. Now it depends upon you and your adversity handling skill that how you manage to break up. If you feel that you can bear all this you should at least take your stand and let him realize what he is losing. And if you feel doing so will break you emotionally you can just move ways silently and focus of self-enhancement.
Also Read- Why Breakups Are So Hard And How To Cope With Them
Maybe He Is Doubting You For Some Reason.
Many times men start ignoring their partner when they doubt their girlfriend is cheating on them. Their feeling of insecurity makes them miserable and confused. And many men are very bad at communication. They will not tell you what is troubling them and they find an easy escape in ignoring you.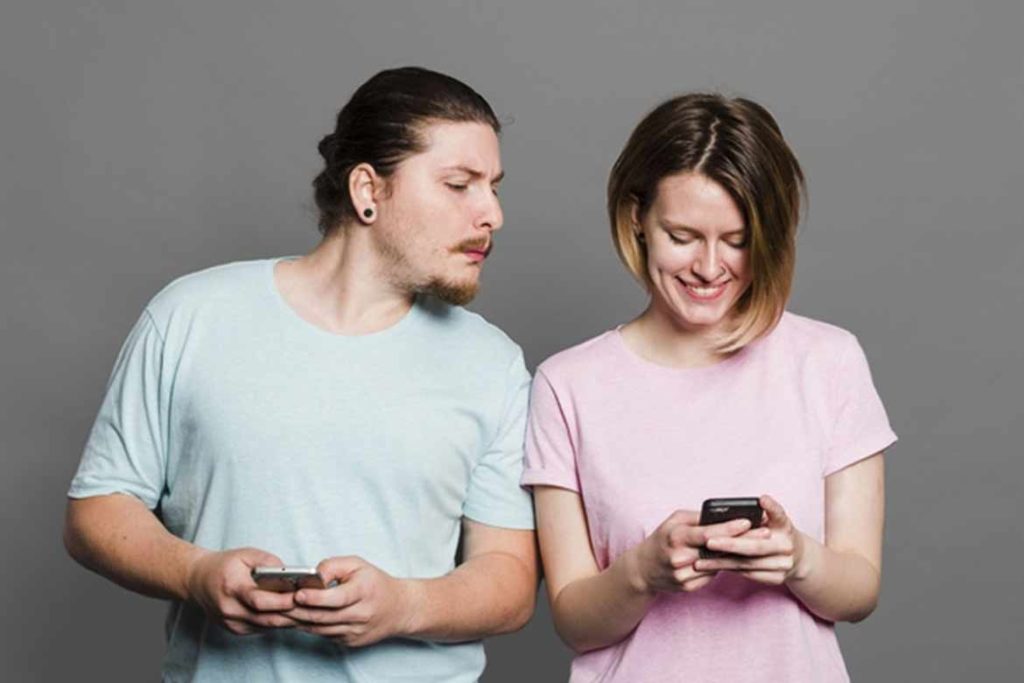 In circumstances like these, you should first communicate with your partner. You should know the real reason for his ignorance. And you should comfort him with your condolences. This will make your relationship deeper and stronger. Breaking up is the last alternative one should choose if you feel things can be made right you should first try for it. Insecurities are very common in long-distance relationships.
Also Read- Had A Bad Breakup? Know How To Deal With These Amazing Tips
You Would Have Hurt Him Deeply.
When a person's emotions are deeply hurt they often get silent and upset. They do not prefer talking or expressing themselves. And this kind of hurting is very serious. It shatters the person from inside and leaves them in a situation where they feel themselves sinking in shadows and start feeling emptiness. If you know that something between you went seriously wrong and it could trouble him mentally probably this is the reason why he is ignoring you.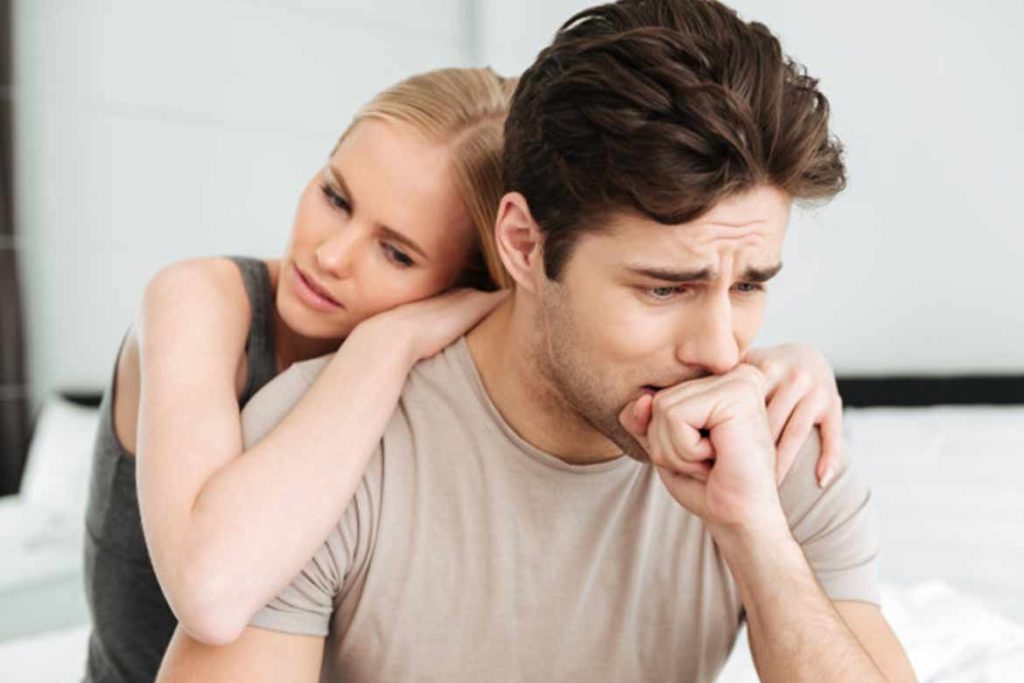 When you know that your boyfriend loves you and it might be a bad time and things went wrong. You should initiate the talk. You should try to fix everything. Taking revenge is not always a good option. Sometimes you have you show the maturity in your behaviour to mend the thing that is valuable to you.
Also Read- If You Love Someone But Afraid To Confess: Here Are Top 7 Ideas To Confess Your Feelings
Something Might Be Troubling Him
Sometimes his ignorant behaviour is nothing to do with you or the relationship. It is his personal life dilemmas that are troubling him. And he might be trapped in a bad mental state that he could not make himself communicate about his mental instability.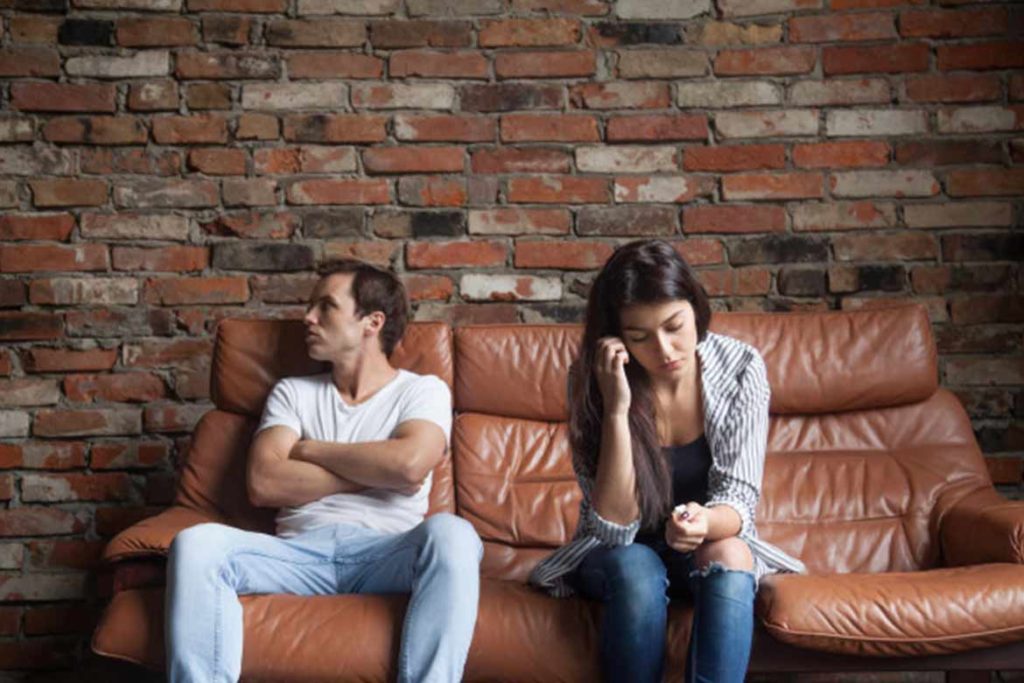 So when you know your relationship with your boyfriend is strong, there are no issues between you both then doubting him for no reason will be a wrong move. You should talk to him about the problems he is facing. Moreover, you should help him in getting out of the hopeless mental state and add positivity to his life.
So these were the few reasons why your boyfriend ignore and what you should do about it. Be wise in making decisions. The other person doesn't need to be always wrong. You need to be loved and taken care, he needs to be loved and taken care. This world needs love. So when you know it's love, don't give up on it easily.
Also Read- 150+ Hates Quotes Which Can Make You More Confident!