India is a land of arts and crafts. From north to south, from east to west every state in the country has something unique to offer. Well, when it comes to home decor, an Indian house cannot be complete without adding some traditional art forms in the house. It is an integral part of the culture and how our homes look and feel too. Well, this one is personally my favorite as well. I have almost 20 Madhubani paintings lined up in my house.
History of Madhubani:
Madhubani is also known as Mithila painting, which belongs to the Mithila region in Bihar or specially called the Northern Bihar. This Indian art form developed by women and has been practiced for hundreds of years. The Madhubani paintings were first discovered in 1934 during an inspection after an earthquake, a British colonial officer came across them on the walls of houses. Apart from this, there is a legend that states that King Janak of Mithila in Bihar or more well known as the father of Goddess Sita asked the artist in the area to make a painting for her daughter's wedding to Lord Rama. And, this is when the Madhubani art or Mithila Art was first made.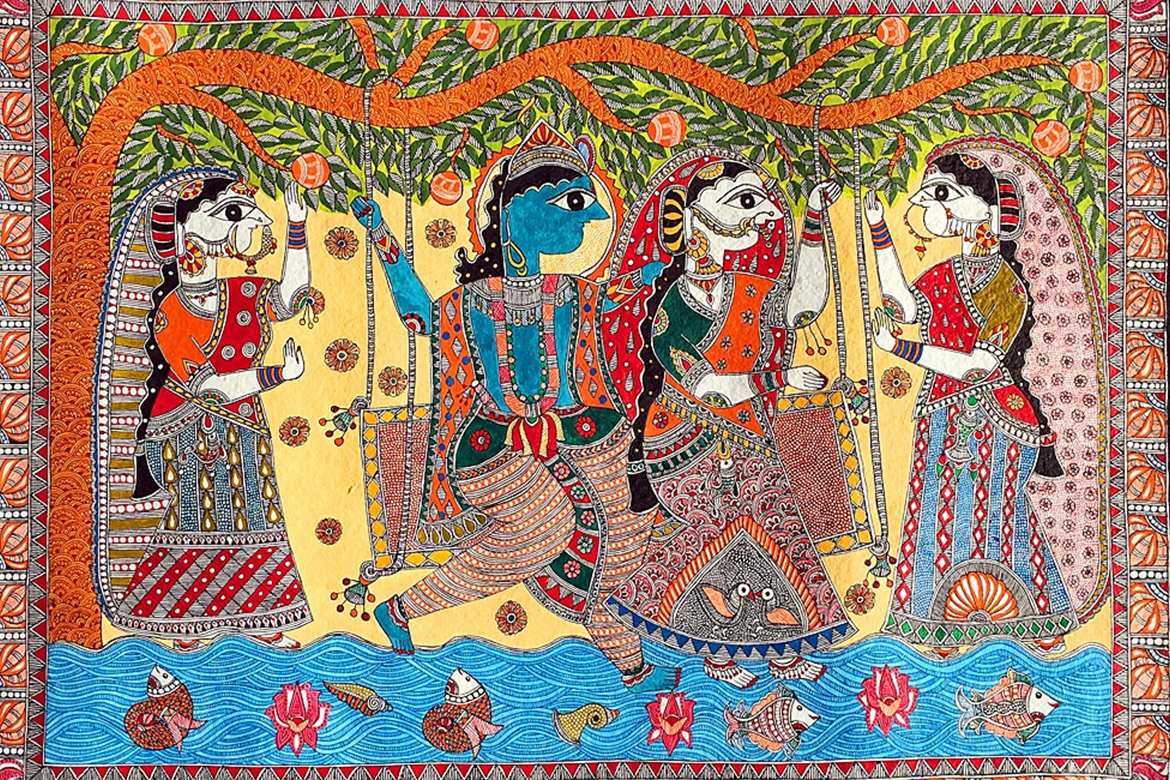 You May Also Like: Build Your Own Herb Garden At Home
So how are these paintings made?
Madhubani Paintings are usually done on freshly plastered mud walls of homes in Mithila. The paintings are done using pretty eco-friendly vegetable dyes and this art is passed on from one generation to the next one.
The Madhubani painting is done using natural ingredients so no chemicals at all. So, if you love an eco-friendly home decor this is just what you need. The artist uses fingers, twigs, matchsticks and pen nibs to make the painting. The outline of the bright colors is made using the rice paste. Apart from that, vegetable dyes are predominantly used to add bright colors. When we talk of natural then, they are natural, yellow is made with turmeric, blue with indigo, charcoal is used for black and red for sandalwood and so on. There are rarely any blank spaces in these paintings. If there's a border, it is embellished with geometric, animals and floral patterns.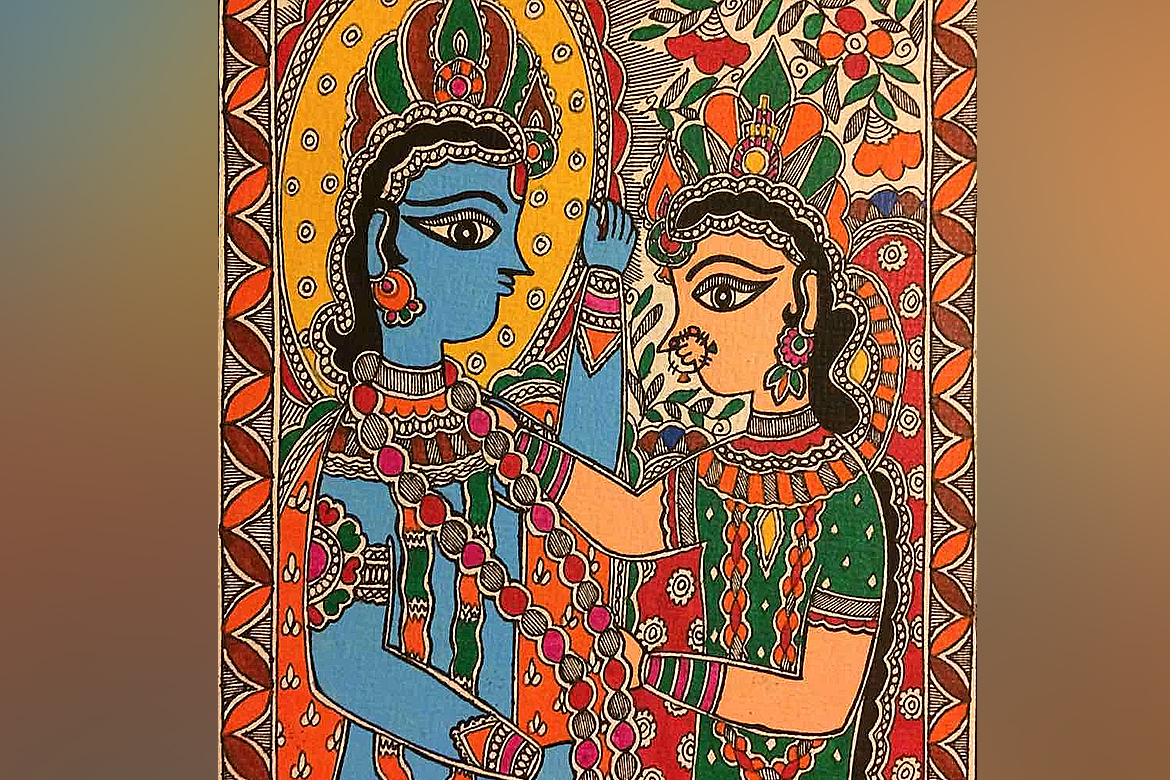 What do Madhubani paintings depict?
Madhubani painting traditionally is made using special occasions such as marriages, engagements, festivals, etc. The ceremony or the occasion depicts the theme of the painting. The theme majorly revolves around nature or religion. I am sure all of us love to add something from both to our Indian home decor. The Madhubani art majorly shows pictures of Durga, Laxmi, Kali, Saraswat, Krishna, Shiva, Rama, etc.. Apart from this, you can find the sun, moon, flowers, fishes
Well, if you think Madhubani art has been restricted to paintings in home decor, then you are wrong. Artists have bridged the traditional home decor Madhubai to modern lamps, cushion covers, wallpapers, coasters. They have made sure that Madhubani does not only hang in a corner as part of your home decor.
You May Also Like: Incorporating Warli Art To Your Home Decor