Exercising together is a good concept to start or to rebuild a connection with a person you love. There are many benefits to be gained by work out with your partner. If your partner is fond of adventure sports, he will remember you while attempting them as you are his partner in a gym or anything related to work out. Along with sweat while exercising, you will create some beautiful memories with your partner. And who doesn't want this?
The advantage of working out together is that you get to spend more time with your partner that will help you to understand each other's interests, likes or dislikes which will help you to make your bond stronger and grow together in your relationship. I will tell you about the exercise couples do together.
1. Partners in Plank –
Plank exercise can be performed alone. But you can create some while doing it. Keep your elbows under your shoulder at a 90-degree angle facing towards your partner. This is what we do when it is said to do planks. But you can add some interests. While doing it with your partner, as you are opposite to each other, give each other a high-five.
2. What About Squats?
There are many types of squats that you can perform with your partner. You can perform this exercise anywhere, what you need is a chair and a bench.  There are hold and dips, body weight squats, and wheelbarrow squats. You can perform any of these; the main motto of doing exercise together is to know each other better and come closer in your relationship.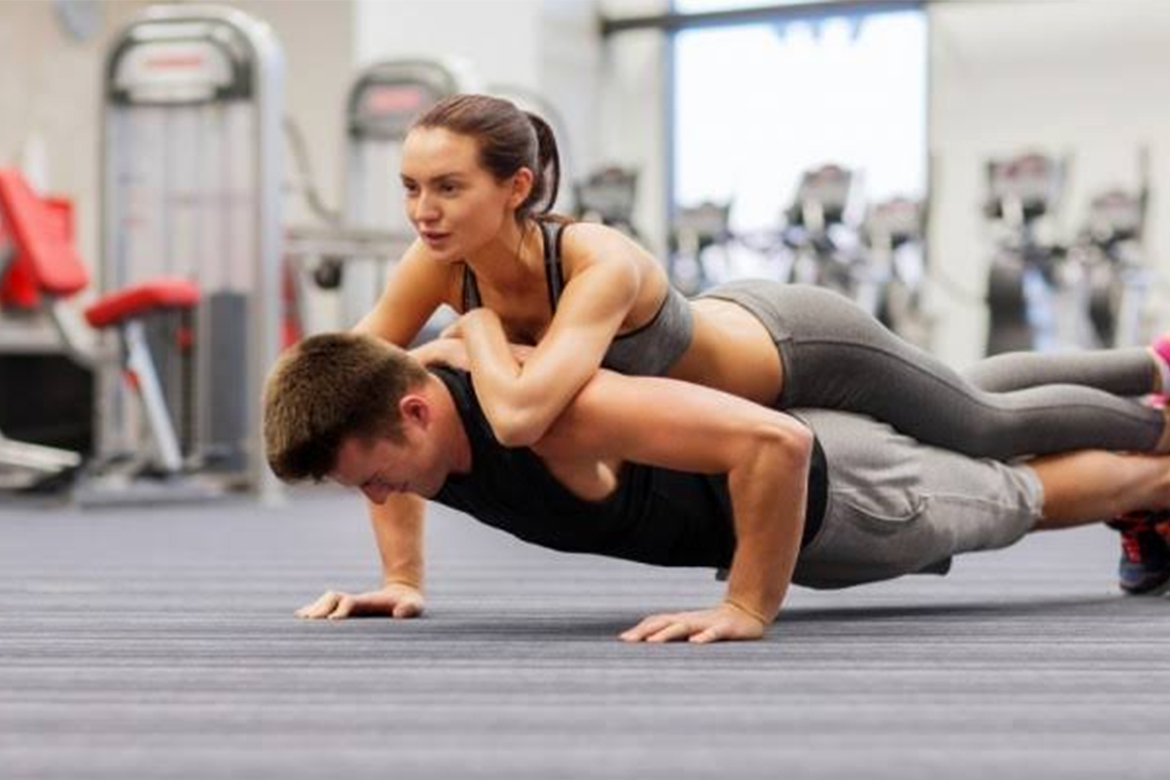 3. Perform Pushups –
A pushup is an exercise which an individual can also perform. But we are talking about exercise couples do together. Perform this exercise beside each other and what you can do interesting here is that; when you come opposite to ground high-five each other with opposite hands it will add more fun and interest and you will enjoy working out together.
4. Challenging each other for Biceps and Triceps –
You can do this exercise by challenging each other that you can do better than your partner that will help you grow physically strong and emotionally closer.
Read More: Never Ending Love For Food – Try These Food Items!