A name to reckon with in the field of beauty and makeup, at Charlotte Tilbury makeup the mission is to make every woman the most beautiful versions of themselves.
The line of makeup was started by the very talented Charlotte Tilbury in 2013. She is a determined makeup artist who wants to give every woman the right makeup to conquer the world. She has worked with many innovative labs and beauty brands as a creative consultant. From Tom Ford, Chanel, Mac, Helena Rubenstein to working with A-list celebrities like Kate Moss, Cara Delevingne, Naomi Campbell, Penelope Cruz, Amal Clooney and iconic publications like Vogue, GQ, Vanity Fair and many more, Charlotte Tilbury has amassed years of experience.
C-Tilbury makeup was born out of the philosophy that every woman needs makeup that is easy to choose, easy to use and easy to gift. She believes in red carpet makeup and skincare. Her makeup is an exciting creation of new formulas and discovering gorgeous confidence-boosting beauty.
Charlotte Tilbury has been consistently winning awards for her makeup line, almost 130 of them, including Walpole Emerging Luxury British Brand 2014, CEW Best New Brand of the Year 2015, CEW Best British Brand of the Year 2015 and 2016, Walpole Best British Luxury Brand 2016, CEW Best New Makeup Product For Lips 2017, CEW Best New Women's Fragrance 2017 and CEW Best New Makeup Product For Eyes 2017.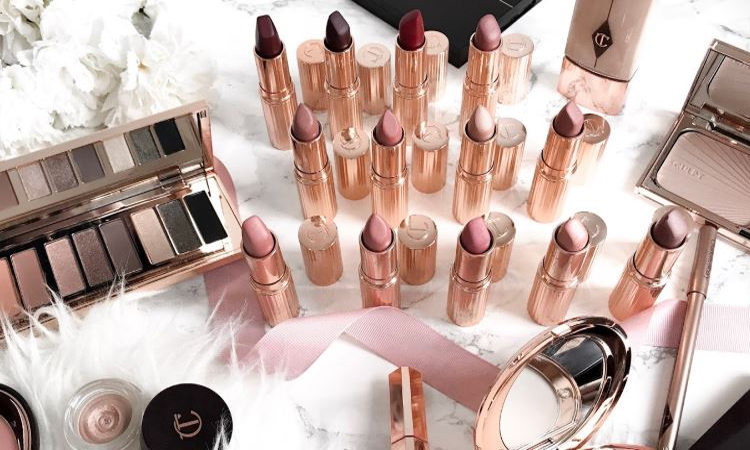 C-Tilbury makeup is an exclusive range of makeup products that are undoubtedly the best. It has an expansive range to make you feel like the most beautiful version of yourself. These include different formulas and ranges to curate your complete makeup wardrobe, from a seductive smokey eye to a luminous matte lipstick. From iconic best-selling matte lipsticks like Pillow Talk to the full coverage Magic Foundation to the powder contour palette Filmstar Bronze & Glow.
C-Tilbury makeup has it all from lipsticks, eyeshadows, makeup brushes, contouring products and makeup for men. Go ahead and spoil yourself beautiful with C-Tilbury makeup range.
Read more: Get Thicker Eyebrows with these!