In this scenario, every girl wants to look good and hot. For looking perfect and hot they spend more time in the gym and do a hard workout. A flat, sexy tummy is every woman's dream. These days getting abs new in fashion in the girls. Because abs show masculinity and a fit physique (strength, healthy). Mostly girls want to look hot with abs. Girls feel swag and more confident after getting good abs.
You will be pleased to know that there are many simple ways from that you can achieve great "abs related" results in some days. You don't need lots of expensive equipment to develop and strengthen your abs. You don't even need to visit a gym every week to develop your abs.
We are going to tell you simple crunches by which you will be able to get good abs at home.
Simple crunches: This exercise works our mid-section of the abdominal area. This is an effective exercise for the strengthening of your core.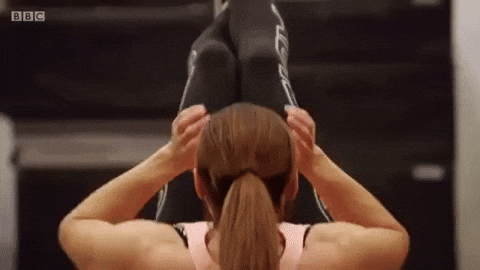 Steps:
Lie down on your back on the mat.
Flex your knees and keep your feet flat on the ground.
Place your hands on either side of your head to support its weight.
Now, curl up at an angle of 30 degrees and exhale.
Inhale and go down to the starting position.
Repeat this for 2-3 sets of 10 reps.
Bicycle crunches: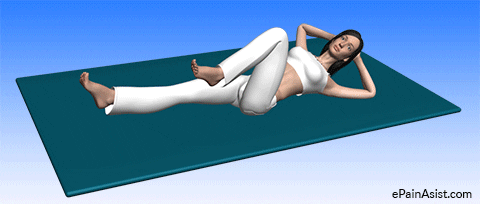 Steps:
Lie down on your back on the mat.
Bent your knees and feet flat on the floor
Tuck your palms behind your head, keeping your elbows bent.
Raise your right knee up towards your chest.
As you raise your knee, gently lift and twist your upper body, touching your left elbow to your right knee.
Ease your upper body back down and lower your right knee as you simultaneously raise your left knee, touching it to your right elbow.
Repeat this for 2-3 sets of 10 reps.
Arm Pull-Over Straight Leg Crunch: This exercise requires you to take light dumbbells.
Steps:
Lie on the back with your arms behind you.
Extend your legs at a 45-degree angle
Bring your arms up.
Lift your shoulders while raising your legs.
Repeat this for 2-3 sets of 10 reps.