Margherita Pizza
Pavlova
Marie Biscuit
Tetrazzini
Crepe Suzette
Tarte Tatin
Lady Kenny
We always focus on the recipes and ingredients of our favourite dishes. But have you ever concentrated on the name of your beloved cuisine, like, where it comes from? Well, it is surprising that some of our favourite drinks, desserts, and foods are actually known by the name of some famous people! Today we emerge with some mouthwatering food items which are named after famous women, let's check them out and enhance your knowledge of foods more ingenuously-
1. Margherita Pizza:
About the Food:
This is a famous Neapolitan pizza, made with basic pizza ingredients and colourful toppings. The main ingredients of this pizza are-
San Marzano tomatoes,
Mozzarella cheese,
Olive oil
And fresh basil leaves over the normal base of the pizza
This sort of topping was inspired by the shades of the national flag of Italy. In the beginning days, the mozzarella cheese was sliced with a pretty flower shape and placed over the layer of tomato sauce. Initially, this kind of look had inspired me to name this Margherita pizza, after the name of Italy Queen.
About the Person: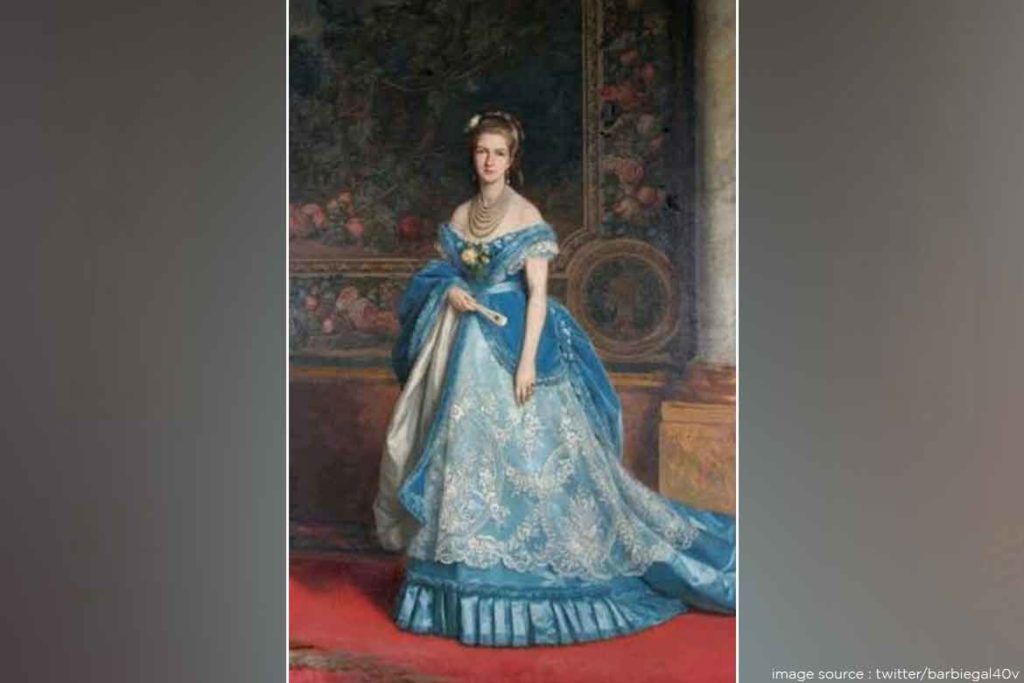 Margherita of Savoy was the queen of Italy from 1868 to 1926, by marrying the King of Italy Umberto I. Her full name is Margherita Maria Teresa Giovanna di Savoia. Moreover, she was one of the most humble and kind-hearted queens of Italy, who showed loyalty to the dominion till her death.
Queen Margherita was famous for many social and charitable works in her kingdom. She built the first library for blinds in Florence in 1892. Additionally, Queen Margherita acted as the benefactor of educational institutes and hospitals of Italy during her time.
History Behind Such Naming:
She was one kindest queen Italy had, and to honor this great lady, an Italian chef Raffaele Esposito, made this pizza with the colours of the Italian flag of that time of mid-nineteen century. He made this pizza during the visit of Naples of queen Margherita to respect the presence of the honourable queen at their place.
2. Pavlova:
About the Food:
This is a continental dessert that comes with the goodness of egg white and fresh fruits in one single dish. This mouthwatering dessert has a crisp crust top layer over an amazingly soft inside base. Ingredients used in this dessert are-
Egg white
Caster sugar
Whipped cream
And fruits like strawberry, passion fruit, kiwi, etc.
This super tasty dessert belongs to Australia and New Zealand both countries, as they both claim origination. Pavlova mostly serves as a Christmas dessert, but it is made all year round in several sweet-lover families of Australia and New Zealand.
About the Person: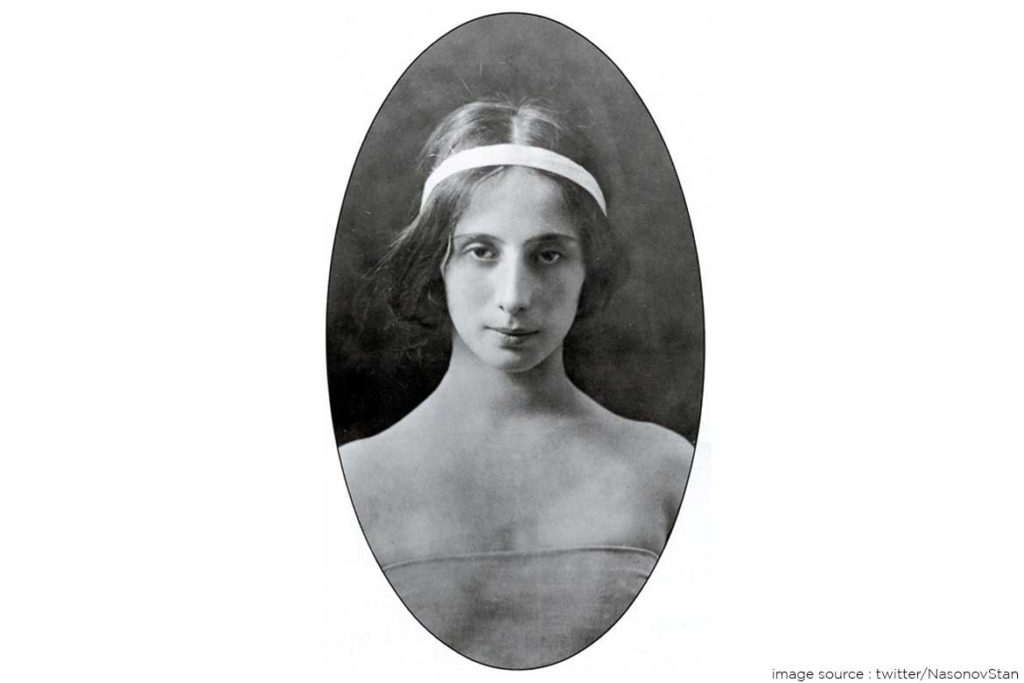 Anna Pavlova was a Russian ballet dancer of the 19th century. Her full name was Anna Matveyevna Pavlova, and she was considered a prima ballerina of Russia from the Late 19th century to the early 20th century.
She partially appeared in several movies. Additionally, she was a principal dancer of the Imperial Russian Ballet as well as Ballets Russes of Sergel Diaghilev. She was an immensely talented ballerina and acted as a true inspiration of many ballet dancers of modern centuries.
History Behind This Naming:
This supremely talented dancer toured the beautiful regions of Australia and New Zealand in 1926. According to the information found on books, a chef of a Willington hotel had invented this classy billowy dessert in the honor of this wonderful ballerina during her tour, after getting inspired by her tutu.
3. Marie Biscuit:
About the Food:
This is a simple wheat-made biscuit popularized for its low-calorie digestive quality and a mild taste. Marie biscuit is a common pair of tea in almost 60% of houses of tea-lovers. This high-fiber biscuit is made of-
Whole-wheat flour
vegetable oil
Granulated sugar
Whey powder
Butter
Milk solids
Calcium salt
And vanilla extract
Therefore, this simple biscuit is loaded with large sum nutrition in its tiny body, like sodium, protein, iron, calcium, etc. Thus Marie biscuits are certified as one of the healthiest biscuits of all time by the noted dietitians.
About the Person:
Marie biscuit was named after the Grand Duchess Maria Alexandrovna of Russia. Later she was duchess of Edinburgh and Duchess of Saxe-Coburg and Gotha. Furthermore, she had travelled plenty of European countries with her husband Alfred, Duke of Edinburg, and an admiral of the Royal Navy at Malta.
She was absolutely delighted by the culture of Germans while living in Germany with her husband. Moreover, she participated in several cultural activities and charitable works. Additionally, she was a determined duchess and a supportive mother in her personal life.
History Behind Such Naming:
A London bakery Peek Freans baked a whole-wheat biscuit for the first time in the late 19th century. The baker made this new type of biscuit to commemorate the grand wedding of Duchess Maria Alexandrovna and Alfred, Duke of Edinburg. Thus, it became hugely popular throughout Europe and even held the economy of the country during the civil wars.
4. Tetrazzini:
About the Food:
This is a lip-smacking savoury dish with noodles, spaghetti, or long pasta type foods with the tasty base of egg and poultry items. Moreover, this is one type of baked-noodle recipe and comes with some crusty toppings like breadcrumbs, almonds, fried onions, etc. The main ingredients of this dish are-
Spaghetti/noodles/pasta
Shredded chicken
Mushrooms
Onion
Olive oil
Egg
Parsley
Mozzarella cheese
Salt and black pepper
This dish belongs to America and mostly serves in the main course. You can prepare the base in a skillet and then microwave it for the final bake or prepare the entire dish in a microwave oven.
About the Person:
The dish was named after the famous Italian opera artist Luisa Tetrazzini. She was a coloratura soprano with excellent timbre and dexterity. Tetrazzini had an extremely successful career as an opera singer in America and most of the European countries.
She had a brilliant voice and was considered as one of the finest opera as well as theatre singers of her century. She was often requested by the Queen of her country to sing in royal consorts. After her retirement, Tetrazzini taught singing in Milan till her last days.
History Behind Such Naming:
The American dish was named after the talented opera artist Luisa Tetrazzini by chef Ernest Arbogast. This chef was an employee of the Palace Hotel in San Francisco of California, where Luisa Tetrazzini lived for a long while. On the contrary, some claimed that this dish was invented by a chef of Knickerbockers Hotel of New York.
5. Crepe Suzette:
About the Food:
This is a super tasty French dessert made with caramelized soup and tangerine sauce. This exclusive dessert prepares with a unique appearance and an unforgettable taste. The mainly used ingredients are-
Caramelised sugar
Butter
Orange juice
Tangerine zest
And grand mariner
This was actually an accidental dish made for the Prince of Wales. Whatever the reason is the exclusive medley of sweet taste made this dessert an instant hit around the other European countries along with France.
About the Person:
There is nothing more to say about the person, who was behind this mysterious name. She was a beautiful French girl and invited among the guest of Edward VII of the United Kingdom.
However, a few claimed that the dish was actually named after French Actress Suzanne Reichenberg, who used her name as Suzette.
History Behind Such Naming:
According to the narration of its creator waiter Henri Charpentier, he made this dish for the Prince of Wales in an occasion held in their hotel Monte Carlo's Café de Paris at Maitre. When he was about to name the dish after the Prince or the future King Edward VII of the UK, he protested and suggest naming it after one female guest of that event, named Suzette.
6. Tarte Tatin:
About the Food:
This is a supremely delicious baked dessert made of caramelised apple wedges with a butter and sugar base. This is a French pastry recipe made with fruits, especially apples, and serves a sweet dish after the main-course meal. The main ingredients of this dish are-
Apple wedges
White sugar
Unsalted butter
Vanilla essence
And pie crust
This dish was the invention of the Tatin sisters, who invented this pastry recipe to serve in their hotel Tatin of South Paris in the late 19th century. One of the Tatin sisters accidentally made upside-down of this baked dessert after making it a pan and started serving it that way. It became an instant hit after garnering appreciation by the guest. Thus, it gradually spread to the other European countries over the years.
About the Person:
Caroline Tatin and Stephanie Tatin, the owner of a hotel in Paris named Tatin gave their creativity behind this amazing dessert recipe. In the 1880s, these two sisters used to run this hotel and did their experiments over foods with their amazing cooking skills.
Stephanie Tatin was the main cook in the hotel kitchen, and it is believed that she made this dish accidentally in the way of making a traditional apple pie dish with a unique pan-baked process.
History Behind This Naming:
Once the dish was served and got immense popularity, the Tatin sisters decided to give this recipe a name as their signature dish. As their surname and hotel shared the same name 'Tatin', they decided to give this Tarte name 'Tarte Tatin'.
7. Lady Kenny:
About the Food:
Lady Kenny or Ledikeni is a tasty Bengali sweet dish, hugely popular in West Bengal and some Indian regions. This is a lightly-fried sweet ball, dipped in sugar syrup and mostly serves as a sweet dish at the end of a grand meal. The main ingredients of this dish are-
Channa (made from milk)
Semolina
Ghee
Sugar
Water
Cardamom powder
And raisin
This is a similar sweet like Pantua that also belongs to the WB state. This sweet was invented in the middle of the 19th century in the capital of West Bengal i.e Calcutta (now Kolkata).
About the Person: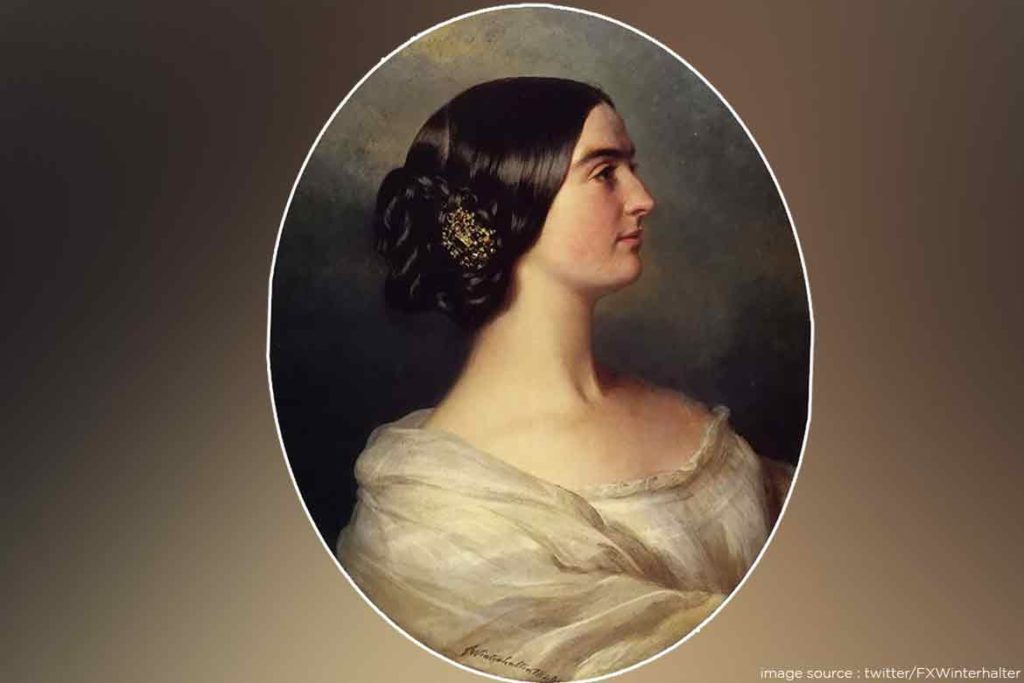 Charlotte Canning or Countess Canning was a British artist and Vicereine of India during the period of British rule in India. She was the wife of Charles Canning, who happened to be the Governor-General of India.
She moved to India in 1856 with her husband and was made the first Vicereine by her husband Lord Canning. She was quite active as a social activist and participated in charitable efforts.
History Behind This Naming:
According to the myths, the famous Bengali Sweetman Bhim Chandra Nag invented this amazingly tasty sweet honor the visit of Lady Canning in India. However, some claimed that the sweet was made on the occasion of her birthday celebration in Baharampur of West Bengal somewhere between 1857-1861.