The Holi festival is going to knock on our doors within one week. The preparation for the celebration has already begun. We always plan for the perfect commemoration in this festival of colors. Regrettably, we never plan for the post-celebration period, which is as much important as the pre-festivity plan. Holi is not like other normal festivals where you can get back to your regular life once the festival is over. Here you have to deal with bolshie colors from your body after living a lavish Holi party. So, today, we came up with some useful tips in this regard on how to get rid of those stubborn Holi colors post celebration with some easy homemade methods.
Top 6 Methods for How to Get Rid of Holi Colors:
Homemade methods are far better than those chemical-based color-removers, which we used to apply for an instant clean process after the Holi celebration. After celebrating this festival of colors we realize that different segments need different types of treatment to dispose of those sticky colors completely. Thus, here we emerge with 6 brilliant methods of how to get rid of the stubborn Holi colors easily at home out of some simple kitchen ingredients with the right process, let's check them out-
1. Coconut Oil for Face:
2 tbsp extra virgin coconut oil
tiny bowl
some cotton balls
A towel
And some hot water
How to Prepare and Apply:
Take 2 tbsp fully melted coconut oil in a tiny bowl and dab some cotton balls into it
Now, take one of that damp cotton balls and rub it on your face with little harder
Keep rubbing it until you see that the color layer is fading gradually
Continue the process with the rest coconut-oil soaked cotton balls and keep rubbing until you get rid of the color layer entirely
Finally, hold the steam of hot water in a towel and wipe the face with tat towel gently
Also, read: Premenstrual Syndrome(PMS): Explained.
2. Castor Oil for Hair:
Supplies You Will Need:
1-2 tbsp of cold-pressed castor oil
Hairbrush
Warm water
And a mild shampoo
How to Prepare and Apply:
Apply 1-2 tbsp of cold-pressed castor oil on your hair depending on the length and massage it thoroughly
Make sure you coat your entire hair with the oil and tie them up into a strong braid or top knot
Now, play with colors as much as you can during your Holi celebration, and don't worry about your hair anymore
Once the celebration is over, wash your hair once with some warm water and then stand under thorough water
This way you can remove the colors on the outer surface of your hair easily
Finally, use some mild shampoo to wash your hair properly and see how easily you can get rid of those stubborn Holi colors this like never before
3. Wheat Flour with Lemon for Skin:
Supplies You Will Need:
3-4 tbsp of wheat flour
1-2 tbsp freshly extracted lemon juice
A tiny bowl
And a loofa
How to Prepare and Apply:
Take whole-wheat flour and lemon juice in a tiny bowl to make a fine paste out f them
Keep whisking with your fingertips until you get a smooth paste and then, apply it on your skin directly over the color-marks
Rub the area repeatedly with your fingers a couple of times and wash off with plain water
Apply this method before taking bath and get a shower thoroughly after following the method properly
If you couldn't get rid of the body colors entirely with just one application, try it for two or three days repeatedly
4. Vinegar for Nails:
Supplies You Will Need:
½ cup of raw vinegar
A flat bowl
And some cotton balls
How to Prepare and Apply:
Try to paint your nails with dark-shaded nail polish before going to a Holi party
Now, take the vinegar in a flat bowl and immerse your nails into the vinegar for 8-10 minutes
After that certain duration, take your hands out from the vinegar solution and rub the nail with a cotton ball
Now wash your nails with plain water and see how miraculously you can get rid of those stubborn Holi colors like a puff
5. Alcohol for Clothes:
Supplies You Will Need:
1 cup of raw alcohol
A bucket with lukewarm water
Iron table
And an old toothbrush
How to Prepare and Apply:
Place the stained cloth on an iron table and drop some drops of alcohol on the deep color-stained spot of your cloth
Let it sits there for a couple of minutes and rub gently with an old toothbrush
Once those stains start lightening, wash the dress off and soak in a bucket with some detergent in lukewarm water
Let it stays this way overnight and launder the next morning following a simple washing method
Also, read: 5 ways to make your girlfriend feel emotionally safe and secure!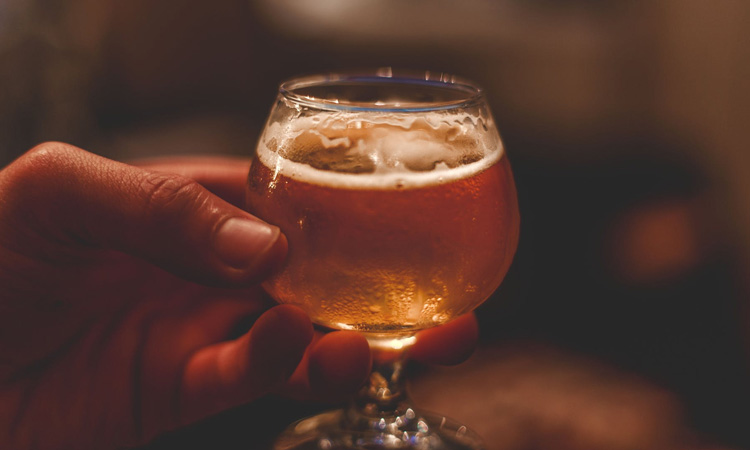 6. Amchur Powder for Hands:
Supplies You Will Need:
3-4 tbsp amchur powder
A bowl
1 cups of plain water
1 spoon
And a soft piece of cloth
How to Prepare and Apply:
Combine 3-4 tbsp amchur powder in a bowl with 1 cup of water and combine them well
After getting a smooth mixture, soak your hands into the mix and wait for 5-10 minutes
Once the water seems to change color with the shade of your hand-stained colors, rub the palms hardly with each other
Keep rubbing your hands repeatedly without taking them out of the amchur mixture
After 10-15 minutes take them out and wash them off with plain water gently
So these are the best methods to get rid of Holi colors swiftly at home. If you are allergenic to some method, please avoid it and replace with the below-mention similar homely methods, used for the same purpose-
If you are looking for some effective methods to remove colors from your skin then, glycerin, cleansing milk, soft moisturizer, liquid foundation, Vaseline petroleum gel, etc. are some wonderful component to use instead of lemon r wheat flour
For hair you can try coconut oil, olive oil, jojoba oil, curd, egg yolk, mustard oil, coconut milk, etc. are some highly effective ingredients you can alter with your suitability and availability
To remove Holi colors from clothes or dresses, you can use window cleaner, raw lemon juice, toothpaste, clothing remover, etc. following the same process as we mentioned above
To get rid of colors from your nails, you can replace vinegar with almond oil, nail polish remover, hand sanitizer, hydrogen peroxide-water mixture, toothpaste, etc.
To eliminate Holi colors from your face easily, apply a paste of calamine powder with honey and rose water as a face pack or Multani mitti pack or papaya paste facemask or oatmeal with raw milk pack
Try these methods at home and be attentive to the protection scheme before playing Holi with colors to get a more effortless color-elimination process.
Also, read: Early Menopause: Symptoms and Disadvantages