Women not only face the monthly problem of the menstrual cycle but also tolerate some of the other health issues along with it. PMS is one of those kinds, which gives us some intense health concerns. Nowadays, several women are suffered from this menstrual issue and seek medical help. Despite being a common problem, still many sufferers are clueless about what PMS actually is! So, here we come up with some frequently asked questions and their solutions on PMS to give you a clear idea of this health condition and how to treat it expertly- Premenstrual Syndrome.
What is PMS?
PMS is the abbreviation of Premenstrual Syndrome that occurs in women's bodies before period. The exact stage of PMS is the time between ovulation and the menstrual cycle, around one or two weeks before their period start.
This health condition doesn't come with a particular sign but with many symptoms, which clarify that you have PMS. Symptoms of PMS are common but their appearing period and lasting period vary from woman to woman.
Also, read: 10 Foods You Should Try During Holi This Year
How Long Does PMS Last?
Although, there is no certain date of starting or disappearing the sign of PMS. However, according to the survey, some of the women confirm that the symptoms of PMS start around 14-15 days after a period cycle and while the ovulation stage is running.
Once the PMS hits your body, it stays for 7-8 days after the initiation of menstruation. According to the medical report, not each symptom of PMS affects a woman's body daily. The signs may vary day to day and significantly never interrupt the daily functioning of a woman's body.
What Happens During PMS?
Nowadays, every 2 of 5 women are affected with Premenstrual Syndrome, thus you must recognize and be ready to treat this period issue skillfully. PMS comes with various signs and symptoms. Depending on the medical reviews, from the body to mind, everything can be affected by this health issue and people can act differently during their menstrual cycle while having PMS.
You need to deal with minor health problems like headache, vomiting, cravings, irritation, or angriness, depression, laziness, etc. However, if you are searching, what exactly happens during the time of PMS, then, there is no right answer to it. Different people can suffer from different types of PMS signs, and have to combat singular sorts of health problems in premenstrual syndrome.
Also, read: 10 Best Ideas for Holi-Party Decoration at Office
Cause of PMS:
The actual cause of having PMS is not cleared yet. It claims by the medical research that the cause of Premenstrual Syndrome is not fully understood, but possibly involves the internal hormonal changes that a woman's body goes through for a menstrual cycle.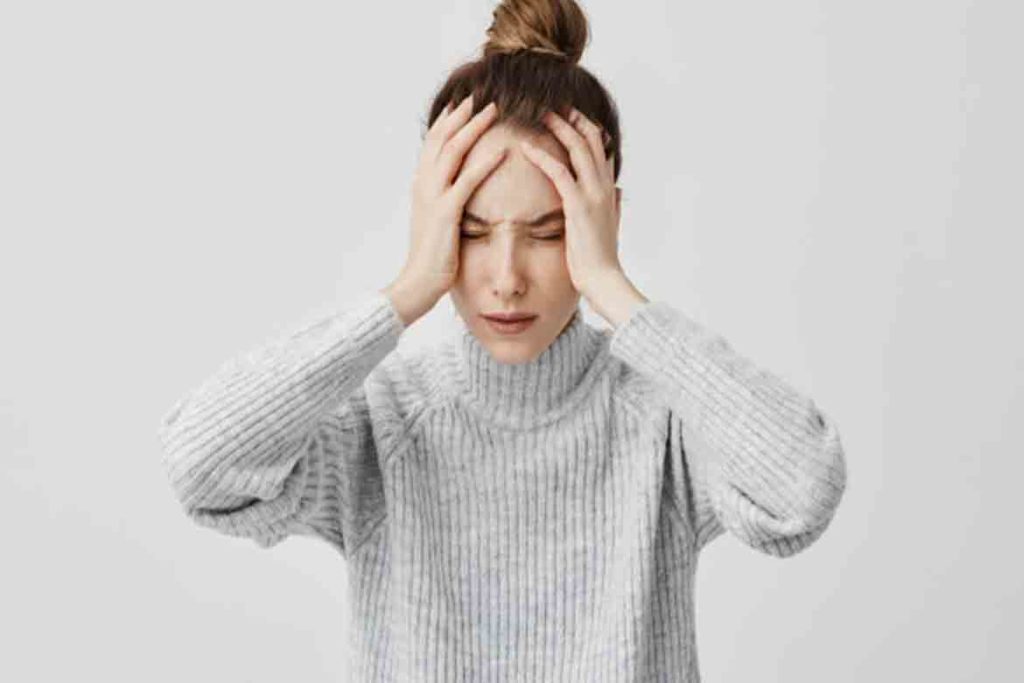 However, some of the likely causes you can say of having PMS are as follows-
If you have any history of mental illness like depression, bipolar disorder before
If any of your close family members have or had PMS earlier
If you ever being a victim of domestic violence
If you ever have substance abuse
If you have been through physical trauma before
If you are suffering from emotional trauma
Having fatigue
Eating junk food regularly
After having a baby at an older age
If you have generalized anxiety disorder before
If you have Schizophrenia
And if you have Dysmenorrheal
What Are the Symptoms of PMS?
Women can have moderate to severe signs of Premenstrual Syndrome, depending on their age, weight, and health condition. Here are some possible symptoms of PMS that will help you to confirm whether you have it or not and let you allow to start the treatment immediately-
Abdominal bloating
Mild abdominal pain
Sore breast
Acne, pimple, rashes, etc. skin issues
Constipation and irritable bowel syndrome
Excessive food cravings, especially for sweets
Sudden diarrhea
Undefined headache
Light and sound sensitivity
Fatigue
Uncontrollable irritation
Change in sleeping pattern
And the loss in appetite
These are the certain and noticeable physical symptoms of having PMS. Premenstrual Syndrome comes with some apparent mental signs as well. They are like-
Also, read: 10 Best Ideas for Holi-Party Decoration at Office
Anxiety
Crying spells
Depression
Mood swings
Unnecessary sadness
Poor concentration ability
Emotional outbreak
Changed libido
Being introvert
And insomnia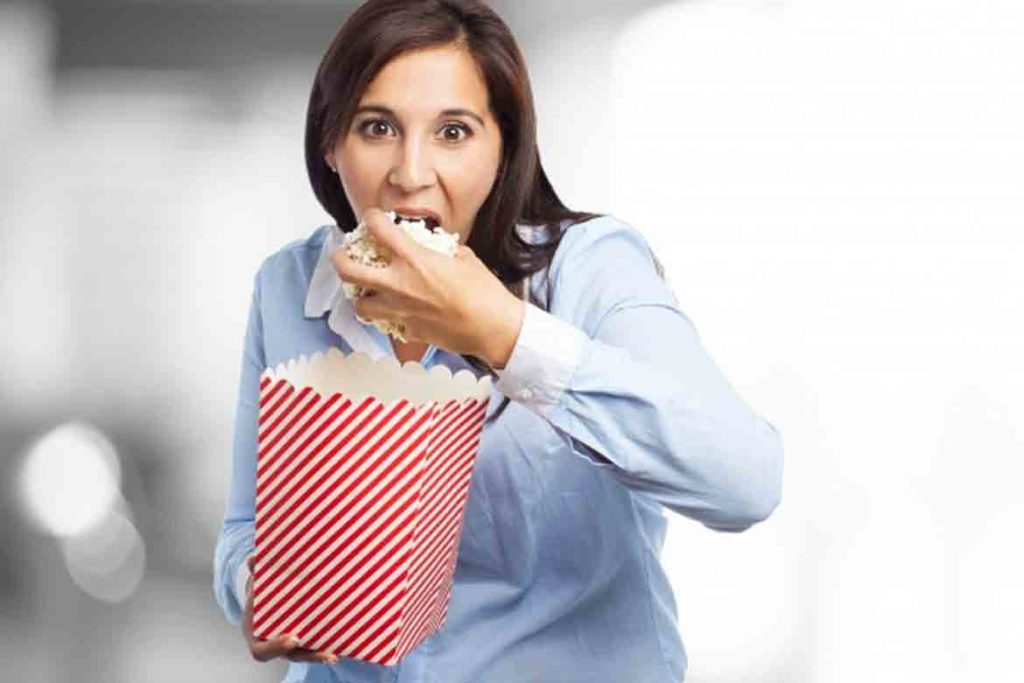 How to Treat PMS?
Some people think that minor health issues like PMS don't need medical treatment, but that's not right at all. You must pay sincere attention to your health when it comes to the matter of menstrual issues. Longley untreated PMS could drive you towards various serious health conditions including-
Anemia
Thyroid
Incurable depression
IBS
Chronic Fatigue Syndrome
Rheumatologic disease
And irregular menstrual cycle
So, once you are confirmed of having PMS and witnessing the consistency of PMS symptoms, you must seek medical help straight away. In the initial process of treatment, you may advise following these tests from a health expert-
A thorough gynecological examination
Test for a complete blood count
A test to detect the proper functioning of your liver
These tests will help a doctor to recognize the intensity of your PMS problem. Medical help will cure the issue gradually, but you must apply you few personal initiatives to ease the signs of PMS at the beginning. They are as follows-
Also, read: IMMUNITY BOOSTING FOODS.
Increase the intake of drinking water and fluid to ease the process of abdominal bloating
Eat a balanced diet including lots of colorful as well as fresh vegetables and fruits daily
Reduce the intake of unhealthy drinks like caffeine products, alcohol, carbonated drinks, etc.
Limit the intake of sugar and salt in your regular food
Quit smoking as soon as possible after being diagnosed with PMS signs
Avoid unhealthy foods like oily, over spicy, junk foods, processed foods, instant foods, foods with additional sugar, and etc.
Sleep 7-8 hours a day consistently without taking any helping pill
Exercise daily in the morning and practice some yoga poses that improve our internal functioning
Take Cognitive behavioral therapy from an expert therapist
And start taking medication like prescribed supplements to reduce the intensity of PMS signs
Folic acid, vitamin B-6, vitamin-D, magnesium, calcium, etc. are some frequently recommended supplements in this regard
Some medicated treatments you need to take in this condition are-
Oral contraceptive pills
Birth control pills
Benzodiazepines
Diuretics
And pain killers like ibuprofen, naproxen, mefenamic acid, etc.
So, this is all you need to know about Premenstrual Syndrome to understand treat, and get rid of this health issue.
Also, read: 15 Most Inspiring Quotes On Indian Fashion And Clothes!