Choosing the right makeup brush for your eye makeup can be a really tedious task. There are different sizes and shapes available in the market that make the task even more difficult. So, in this article, we have tried to decode the different shapes and sizes of eye brushes that you can use for your makeup.
Angled Eyebrow Brush:
Ok, this one is quite commonly found in our makeup kits. The angled eyebrow brush is the one, which has a flat angle and makes it easy to draw feathery strokes for a natural-looking brow. Although most people confuse it to be a liner brush, it is not. It is slightly longer than the liner brush. It is great for crafting a feline flick. But, the tightly-packed bristles requires the product the have more frequent cleaning.
Flat Shader Brush:
The Flat Shader brush is for eyeshadow shades application. It makes the task much simpler by letting you spread the shadows across the eyelids properly. This makes it really simple to try out the smoky-eyed looks. The larger the brush the more area you can cover in a smaller amount of time.
Smudge Brush:
As the name of the brush suggests, the brush is used for smudging. Apart from just smudging, this brush helps you to spread the pigmented shadows easily. This makes it easier to spread the eyeshadow easily.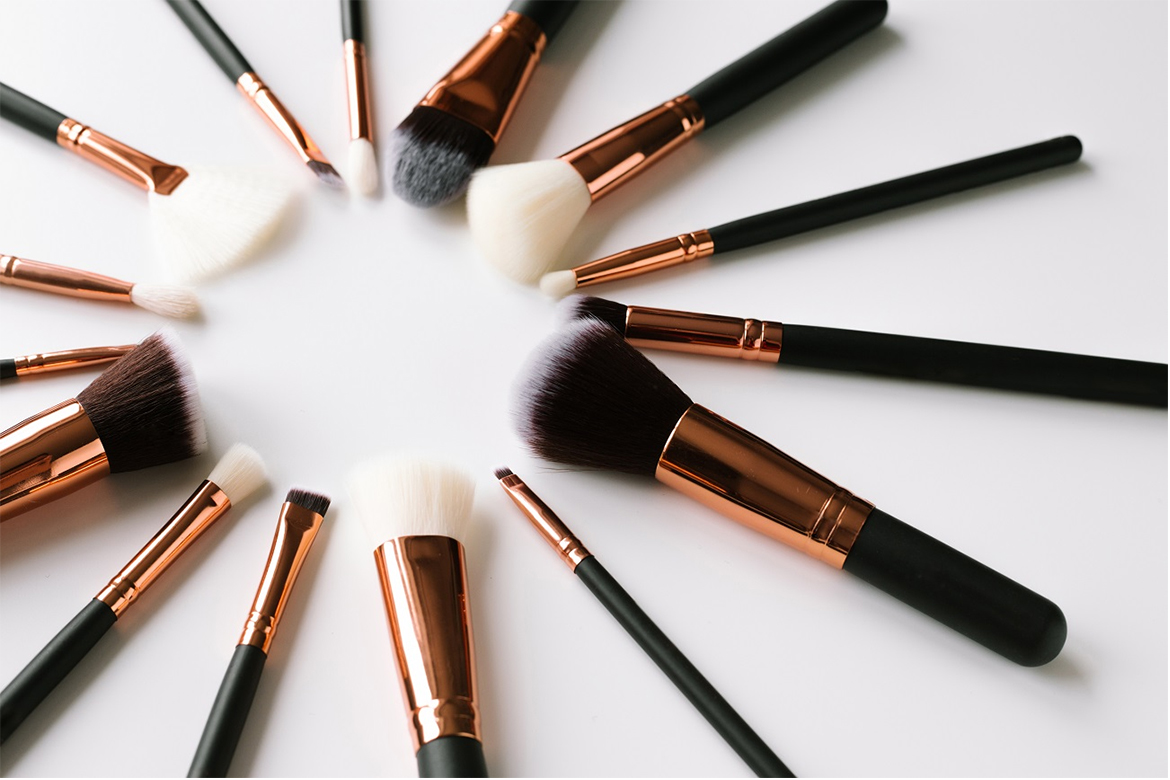 Winged Brushes:
These brushes are quite similar to the angled brushes in the look. The main difference is that this brush has a long corner. Winged brushes are great for applying the liquid and gel eyeliner. Well, I believe it to be the most difficult task in the world.
Eye Contour Brush:
An angled edge and insignificant fanning of the bristles makes sweeping shadow along the socket line easy. It helps to softly shape the corners of your eyes.
Crease Line Brush:
Crease line eye brushes add definition to the eyes. They offer depth to your eye makeup. This brush makes it easy to apply the shadow right into the crease. An easy application makes this an ideal choice for eye makeup. All you need is to swipe it from the inner corner to the outer one to get the desired color.
Read More: How To Find Right Mascara For Your Eye Lashes? Know Here