Most of the alcohol-lovers prefer beer in their fun time to hang out with friends or close ones. There is no alternative to beer when it comes to give you stress relief or respite your soul from the grasp of scorching weather. But, did you know that this yellowish hard drink can benefit you in some other ways too? Well, that's true! A glass of beer even can enhance your beauty in such an impeccable way that you have never imagined before! Today, we will show you how a cup of beer can improve your hair quality and fight the impurities like a medicated treatment. Let's check out the details through our below discussion-
Is Using Beer in Your Hair Good and Safe?
Several dermatologists confirmed and have shown consent upon the debate on whether beer can be applied on hair or not. It is proven in several types of research that using beer on your hair can enhance the overall health of your hair progressively.
Reports also claim that beer is skilled in repairing your hair impurities as well as hair treatment methods. So, it can be declared that applying beer to your hair is absolutely beneficial to promote growth, enhance protection, and maintain the natural quality of your hair.
It is definitely safe to apply beer on your hair, according to several expert dermatologists and hair experts. Beer has apparent and beneficial effects not only on hair but the scalp as well.
It can fight scalp issues, condition our hair, improves hair shine, and enhance the overall hair health skillfully. There is no single drawback part we can find from beer while applying on hair. So, we can say out loud that it is absolutely safe to use beer to wash your beer unless you have any head or scalp injuries.
Beer can benefit your hair from several aspects if you know to merge it with the right ingredients and how to apply it appropriately. Here are some high-rated advantages you can get from beer while applying it in some other hair-friendly DIY methods. Let's learn them and have shiny voluminous hair at home without spending unnecessary money on salon or hair-spa sessions.
What Type of Beer is Good for Our Hair?
It is not necessary to spend extra money or buy highly expensive beer to enhance the health of your hair. According to the reports of dermatologists, the richness of the alcohol portion of beer can make the hair quality a bit dry. So, try to pick beer with a low alcohol percentage.
Now you can also get alcohol-free beer, that all the properties of beer but 0% alcohol. try to purchase those types to get more benefits, while you are going to use them for beautifying purposes.
How Beer Benefit Your Hair?
Beer contains some agents named malt and hops. They are full of protein compounds, and protein is essential for hair growth. Protein not only strengthens our hair from its roots but also nourishes follicles and improves the volume naturally.
Beer is also rich in vitamin B, which is good for the proper growth and perfect shine of our hair. This nutrient can bring back the shine of hair strands that we often lose for using chemical-based products or pollution. Beer is also proficient in repairing damaged-hair and providing voluminous hair naturally.
The richness of other minerals of beer like zinc, biotin, calcium, folate, etc. promotes our overall hair health noticeably. So, some clear and apparent benefits we can have from beer by using in the hair are as follows-
The essential nutrients of beer strengthen the roots of the hair
Consistent use of beer can reduce hair fall
Beer can condition our hair brilliantly
Diminish the frizzy hair
Provide an extra shiny look to your hair
Reduce hair dryness
Solve hair issue
Combat hair impurities
And minimise dandruff
How to Use Beer for Conditioning You Hair:
Why This Method is Effective?
This raw beer pack will enhance your hair health, revive hair volume and repair damaged frizzy hair expertly. The richness of protein will remake the broken hair follicles and provides protection that will prevent your hair from further damages.
Supplies You Need:
A bowl
1 bottle beer
An airtight container
Your regular shampoo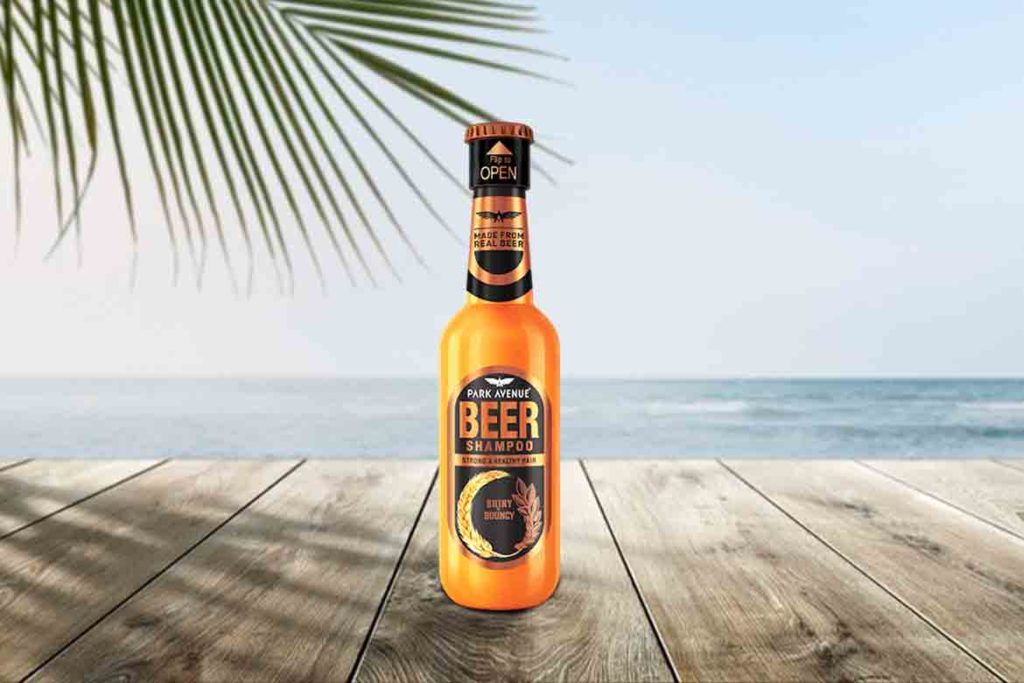 How to Apply:
First of all, pour the beer in a bowl and let it untouched overnight for at least 7-8 hours
When you keep beer open this way for several hours, it will de-carbonate and get more air surface
De-carbonated beer is great to oxidize your hair and straighten your hair naturally
On the next day morning, pour the beer in an airtight container or empty spray bottle and keep it in your bathroom
Now, apply your regular shampoo on your hair while showering and rinse your hair clearly
Skip the part of using readymade conditioner and apply beer instead
To do so, pour ¼ cup of beer on your hair and massage it thoroughly
Keep massaging on your scalp areas also along with your hair for 1 minute
Now, wait for 5 minutes and wash off with lots of plain water and towel dry gently
Apply this method 2-3 times a week to get scalp with reduced sebum and oil-free shiny hair easily at home.
How to Use Beer to Get Soft and Shiny Hair:
Why This Method is Effective?
Beer not only gives an instant shine to our hair but also makes them soft detectably when combined with essential oils. This effect of beer can stay even longer when it is piled with some hair-beneficial essential oils. Lemon oil, almond oil, chamomile oil, lavender oil, sandalwood oil, etc. are some recommended oils to use with beer for hair enhancement.
Supplies You Need:
½ cup of beer
5-10 drops of any hair-friendly essential oil
And a mixing jug or bowl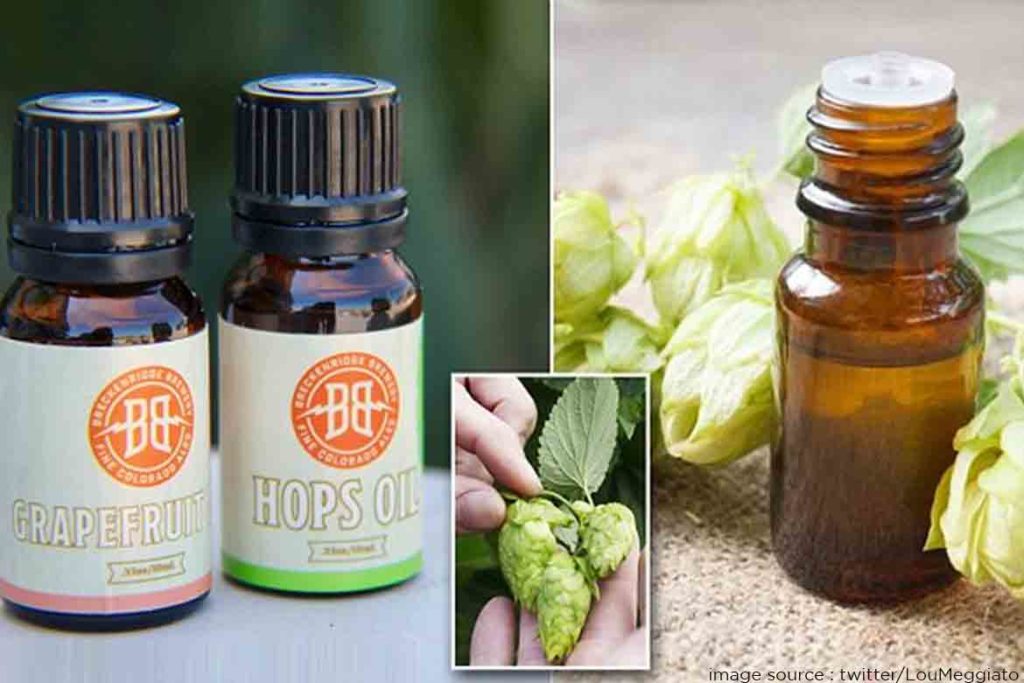 How to Apply:
Take alcohol-free beer in a bowl and pour a few drops of essential oils into it
Now, give them a good mix with your fingertips and apply this mix to your hair
Massage the beer mix on your scalp as well as entire hair and roots, then let it work there for 8-10 minutes
This massage will give some extra nourishment to your hair and a calming effect to your scalp
Finally, wash your hair with plain water and pat dry gently
Try this treatment once a week to get silky, shiny, and soft hair with a 1`great smell without any expensive hair-treating session.
How to Use Beer for Moisturizing Your Hair:
Why This Method is Effective?
Beer is naturally loaded with high protein content and thus expert in improving hair quality. This ingredient works more efficiently while combined with honey that is rich in antimicrobial properties. Banana is one more ingredient that works to soften our hair innately and enhance the manageability of our hair immensely. These ingredients can moisturize our hair while applying them together with beer.
Supplies You Need:
½ cup of beer
1 tbsp of raw honey
1 ripe banana
A bowl
You blender
A shower cap
And a fork
How to Apply:
take the fully ripe banana in a large bowl and mash the pulp smoothly with the help of a fork
Put the mashed banana in your blender and pour other ingredients with it
Blend them until they form into a fine paste and take the mixture out in a bowl
Apply this pack on your hair as well as scalp area and cover with a shower cap
Let it work on your head for 1 long hour before washing
After that certain duration, rinse off the pack and apply your regular shampoo to get rid of the odor of beer entirely
Apply any conditioner after shampooing to lock the goodness of this pack for a long while
Try this pack once a week to moisturize your hair naturally and give them a shiny look instantly.
How to Use Beer for Adding Volume to Your Hair:
Why This Method is Effective?
Jojoba oil is one more ingredient that works commendably when it comes to the matter of hair care. The richness of wax esters found in jojoba oil repairs the damaged hair and problematic scalp expertly. This ingredient works even better when combined with beer, and helps you to achieve voluminous hair effortlessly.
Supplies You Need:
1 cup flat beer
1 teaspoon jojoba oil
And a bowl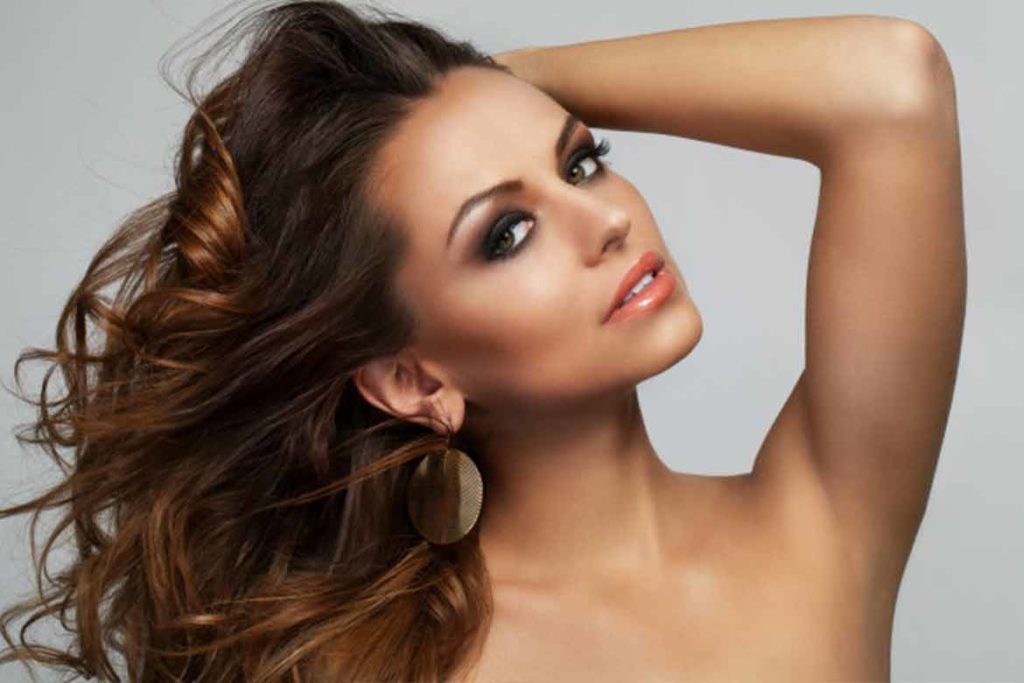 How to Apply:
Take both ingredients in a bowl and combine them well before applying
Now, pour the mixture on your hair strands and leave it for 8-10 minutes to let it work
Then rinse off the beer-jojoba oil mix with plain water and pat dry your hair gently
Try this method two times a week to get healthy, shiny, and voluminous hair easily from beer.
How to Use Beer for Providing Protection to Your Hair:
Why This Method is Effective?
Beer acts more effectively when applied with apple cider vinegar. The acidic content of ACV helps to battle rough hair, enhance scalp health, and clear cuticles from hair strands. They also help to get over-shiny hair naturally and provide a shield that protects our hair from basic damages like dryness, dull hair, air frizz, etc.
Supplies You Need:
8 ounce of flat beer
2 tbsp apple cider vinegar
And jug
How to Apply:
Take both ingredients in a jug and combine them well
Rinse your hair with this mixture and let it on your hair for the rest of the day
Don't wash the pack and use it as a conditioner to get the benefit of beer along with ACV more effectively
Try this pack once a week, the good bacteria, nutrients, and beneficial enzymes of ACV will give you immense advantages along with a protection shield naturally. Always try to use raw apple cider vinegar for the best result of this pack.
How to Use Beer for Hair Fall:
Why This Method is Effective?
Beer is not much effective on hair fall, but t can promote hair growth while merged with onion juice and tighten the loose hair roots while combined with coconut oil. They also minimize your hair damage that sometimes causes hair fall.
Supplies You Need:
1 cup beer
½ cup onion juice
1 tbsp coconut oil
And a mixing bowl
How to Apply:
Take all ingredients in a bowl and give them a good mix with your fingertips
Apply this pack on your hair along with the scalp area and massage it thoroughly
Wait for a couple of minutes to get the effect of beer, coconut oil, and opinion juice appropriately before rinsing off
Now, wash off the pack with plain water first and then, apply your regular shampoo as well as conditioner accordingly to get rid of the odor of the pack completely
Try this pack once a week and always use reddish onion for the better outcome of this beer hair pack.