Skin is the biggest organ in the body. Most of the time, we pay more attention to just the facial skin and forget the other parts. When we talk about skincare, it needs to be a more comprehensive term. It should include all the parts of the body. Well, skincare starts by building a skincare routine and getting the skincare basics right. So, in this piece, we will focus on skincare basics that must be followed by everyone for healthy skin.
1. Cleanse the dirt, grime, makeup, and pollutants from the skin using a cleanser- Cleansing should be done every day. It's best to be done at night after you have been free from all outside tasks. If you have oily skin, you should cleanse the face in the morning.
2. Moisturize your skin daily- It's a myth that only dry skin people need a moisturizer. Even oily skin needs moisturizing but a different one than dry skin, Use a moisturizer before makeup and after cleansing too. It is advisable to use it both morning and night.
3. Exfoliation is necessary for getting the dead cells removed from the top layer of the skin. If you don't exfoliate your skin, it can look dull and lifeless. Depending on the type of work and your skin. Exfoliation should be done. It can be done from once a week to thrice a week. It's best done after cleansing. Always apply a moisturizer after exfoliating.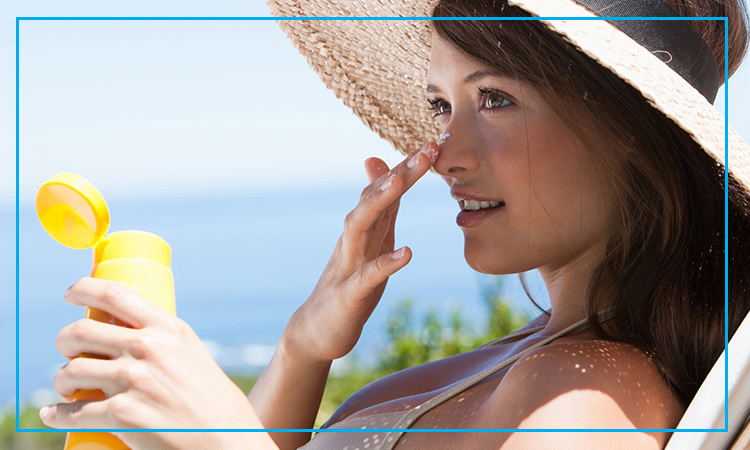 4. Sunscreen is believed to be best used in summers. But, it's a mistake. It is equally important to be used in the winter as the sun rays are even harsher. Sunscreen can save you from sun damage and issues like sunspots, rashes, wrinkles, etc. Make sure you use it for all the 365 days in a year.
5. Healthy food loaded with vitamins is the key to healthy skin. Make sure you include Vitamin A, B, C and E surely to your diet as they integral for healthy skin. All of these vitamins have an important role to play in skincare. Like, Vitamin A helps to improve skin texture, fine lines and skin tone. Vitamin C helps in dealing with sun damage and fine
lines. Vitamin E helps in dealing with any skin spots and skin tightening. And lastly, Vitamin B has a long list of benefits from skin tightening, elasticity, reducing fine lines and wrinkles, etc.
Apart from all these skincare basics. One of the most essential skincare basics includes the fact that you should always keep yourself hydrated for glowing and healthy skin.
Read More: Fruits Hair Care – A Fruity Way To Healthy Hair Care