The '30s is the time when you have just reached a new phase in life, some of us are settled financially, some emotionally and some both of them. We have got this mature attitude in life, confidence and a sense of empowerment. Although with all this, there are a lot of changes in our hormones and skin that make it quintessential to build up a skincare routine. Rather than using the over the counter products, it is safer to opt for homemade remedies. So, we will give you a walkthrough on what is like to take up skin care at the '30s using home remedies.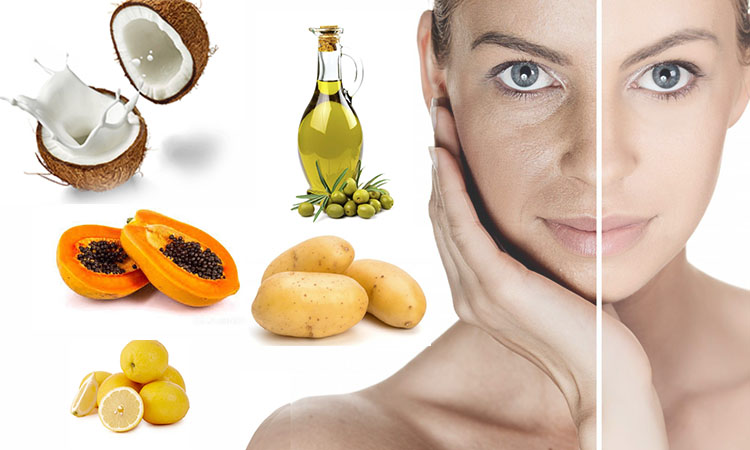 Coconut Milk: At the thirties, the skin can be really tired and dull. All you need is a little bit of hydration to pump up the skin. Use coconut oil for skin hydration. All you will need is to grate raw coconut and squeeze the milk out of the coconut. Apply this milk to your face and keep it for about 30 minutes. Rinse it off with warm water to get supple skin.
Olive Oil: Olive oil is great for skin tightening and reducing fine lines. A rich source of vitamins, minerals, antioxidants, and natural fatty acids, it can be easily soaked in by the skin pores. Clean your face and neck using olive oil. Now, massage for 10 minutes before going to bed and rise it off using lukewarm water in the morning. This will help you in reducing fine lines and getting nourished skin.
Papaya: Papaya has a lot of Vitamin A. Apart from Vitamin A, it houses an enzyme called papain that can easily remove the dead cells on the skin surface making it elastic. So, papaya should definitely be on your list. All you will need is to cut a few pieces of ripened papaya and blend it into a smooth paste. Apply this paste on the face for 20 minutes and rinse with lukewarm water.
Potato: Potato sounds a little odd on the beauty hacks list. However, Potato is rich in Vitamin C. It helps to reform damaged collagen, which can improve the skin elasticity. All you need is to grate a potato and squeeze the juice. Apply this juice all over the face and neck using cotton and leave it for 20 minutes. Rinse with normal water.
Lemon: Lemons are blessed with bleaching properties. They work great with reducing the age spots and blemishes. All you will need is to take some lemon juice and apply it on the face using cotton. Leave it for 10-15 minutes and wash off with normal water.
Skincare at 30's using home remedies can be easily sorted using these basic ingredients.
Read More: Some Couple Exercises For You To Do With Bae