Mostly time you observe that when you feel sick your mom always give you turmeric milk for a drink which taste is bitter. It is traditionally used in Indian households for treating specific diseases as well as a tonic for general health. It is a simple home remedy for beating the everyday tiredness and anxiety. Only a pinch of turmeric in a glass of milk is enough for removing your tiredness. As turmeric milk is good for every person but this golden milk is like a boon for female health. Our article is focused on how turmeric can benefit for female health.
Let's discuss of benefits of drinking turmeric milk: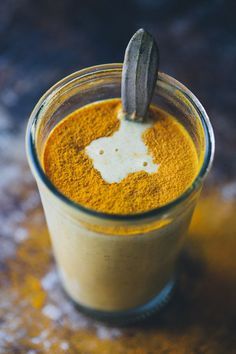 Build immunity: Turmeric milk is a fantastic source of boost immunity against many diseases. It is very beneficial for prevention of antiviral effect. If you are prone to pick up infectious diseases very quickly then the habit of drinking one glass of turmeric milk in a day will work like a miracle.
Improves reproductive health:  Turmeric milk promotes the reproductive health of females. It increases fertility in women who have trouble conceiving due to hormonal insufficiency.
Reduce headache: A cup of warm turmeric milk can help remove headaches whether it is due to sinus congestion or stress. Turmeric is a good source for blood thinning. Thinning of blood naturally improves blood circulation which provides help to reduce headaches.
Antidepressant effect : Warm milk before sleep helps to fight against insomnia. But adding a pinch of turmuric in this warm milk work more effetely. Turmeric milk shows promise as a treatment for depression, and studies have shown that curcumin could potentially treat inflammation relating to mood disorders as well. Turmeric and curcumin benefits in depression in multiple ways.It reduces inflammation in the brain and promotes antioxidant defense which regulates vital protein levels that support brain health.
Leukorrhea: Leukorrhea is a term used to denote thick, whitish or yellowish vaginal discharge. leukorrhea can be caused in female due to several regions (the main one being an imbalance of hormones). Turmeric milk plays an important role for protecting from leukorrhea.
Normalizing menstruation: Drinking a warm glass of turmeric milk stimulate blood flow in the pelvic area and uterus, also some of them stimulate menstruation. Turmeric purifies and moves stagnant blood which normalizes menstruation.
Reported By Dr.Himani