It's not always that we have won hearts in love. There have been times that we have lost our way in love failed and heartbroken. The best way is to mend your heart by listening to some great songs to deal with love failure. So, we have collated a list of the best songs that can try making love failure pain a little easier.
Rolling in the Deep by Adele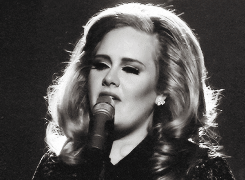 Love failure and Break-up songs are Adele knick. She has proved her skill with the song 'Someone Like You' with a soft and mournful sound. While the right anger and the fury of love failure are dealt with the song Rolling in the Deep. She proves that anyone who left us is a moron. The choir shouts aloud 'You're gonna wish you never had met me'. It clearly spells out what all out you exactly you want to tell them
"See how I leave with every piece of you
Don't underestimate the things that I will do"
Well sounds childish but makes it satisfying to tell your ex he missed on something really good.
Sorry by Beyonce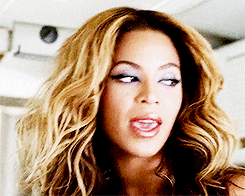 With this song, she has won more hearts than anyone else. When you don't want to give a damn about anything. Life is more than just talking about love failures, it's about telling your ex that he has lost something really good. And, it not always great to be nice, sometimes being mean is also good. Beyonce with this track hits the ex-love right in the face.
"Middle fingers up put them hands high
Wave it in his face, tell him, boy, bye"
I will survive by Gloria Gaynor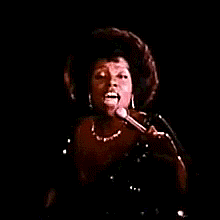 One of the most empowering songs of all times, when you have failed in love. You feel you have lost everything but you wish to come up the heartbreak. This song makes it clear that you are not interested to take any shit anymore. You wish to move on like a lioness. This song has an impeccable video with disco ball lights, it has won both hearts and a Grammy for Best Disco Recording.
"At first I was afraid, I was petrified
Kept thinking I could never live without you by my side
But then I spent so many nights thinking how you did me wrong
And I grew strong
And I learned how to get along
And so you back"
So folks here we had 3 amazing songs that define breakup feelings sop perfectly. Listen to these songs and share it with your friends, because only they can help you get over it.
Memories By Maroon 5
Memories are always something which makes us happy and sometimes it reminds us of our loved ones whom we lost on our way to the journey of our life. Maroon 5 always comes with a song which can make people relate their life. This song "memories" is for anyone who has experienced some kind of loss in their love life.
"Toast to the ones here today
Toast to the ones that we lost on the way
'Cause the drinks bring back all the memories
And the memories bring back, memories bring back you."
These lines clearly tell us that memories are hurtful, people whom we have loved so much are with us anymore but we should celebrate and one should become a better person with the loss and memories of our loved ones.
Lose You To love Me by Salena Gomez
This song is quite strong. We want everyone to stick with us forever but the universe or the person whom we love has some different plans. Unexpected things happen, faults, breaking of the heart could never plan for. People change. We can only do fight with the person to stay with us or we can fight for ourselves and make ourselves a  priority.
This song has a message that we should start the process of figuring out that it's ok and now it;a time to move on.
"In two months, you replaced us,
Like it was easy"
These lines have a deep meaning about how people change in a month like it was so easy for them to change everything and it seems like nothing was important for them as they pretend.
Stronger by Kelly Clarkson's
Kelly Clarkson's have given a number of hit songs like "My Life Would Suck Without You", "I Do Not Hook Up" and  "stronger".  All these tracks are beautifully presented and she knows how to express her feelings by her songs very well.
You think you got the best of me
Think you had the last laugh
Bet you think that everything good is gone
Think you left me broken down
Think that I'd come running back
Baby you don't know me, 'cause you're dead wrong
These lines are better to make your ex realise that he was not the only reason of your laughs or his steps has made you weak. Things song is definitely gonna help you in moving on with your past and gain your happiness back again.
We Are Never Ever Getting Back Together
Taylor Swift launch this song in the year 2012, quite famous for its lyrics. This song is clean about a girl who finally accepted that her ex-partner is in the past now and cut the cord of her dysfunctional romance. Swift has beautifully written this song for teens or lovers who are staying in a bad relationship, telling them its ok to have a bad past but let your past be in where it belongs and move on with your new life.
We are never, ever, ever getting back together
We are never, ever, ever getting back together
You go talk to your friends, talk to my friends, talk to me
But we are never, ever, ever, ever getting back together
Read More: Confused What To Wear While Travelling? Look At Celebs Style