Talking about Vitamin B, it is not only rich in its benefits but also rich in the number of types. Vitamin B boasts of having the largest classification under any vitamins used by the body. When you classify Vitamin B, it is classified as the following:
Vitamin B1: Thiamine
Vitamin B2: Riboflavin
Vitamin B3: Niacin
Vitamin B5: Pantothenic Acid
Vitamin B6: Pyridoxine
Vitamin B7: Biotin
Vitamin B9: Folic Acid
Vitamin B12: Cobalamin
In this article, we will list down the Vitamin B skincare benefits and sources.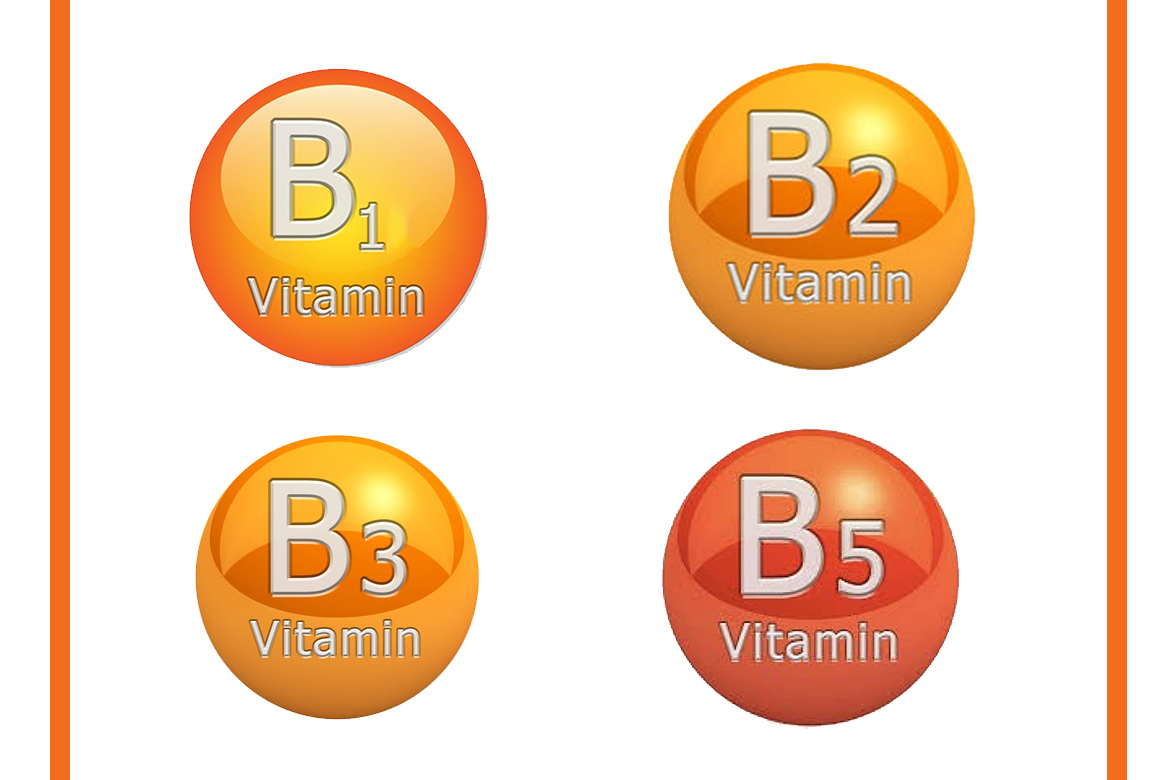 Vitamin B1: Vitamin B1 or Thiamine is essential for the smooth functioning of the nervous system and its functions. A deficiency of vitamin B1 can make the skin sensitive and easily affected by any external factors like climate, products, etc. This can make the skin prone to acne, dry or flaky. It is rich in antioxidants that increase the blood circulation promising a healthy and glowing skin.
Where can I find it?
This Vitamin B skincare source can be found in whole grain, cereals, wheat germ, nuts, sesame seeds, peas, spinach, legumes, and yeast.
Vitamin B2: Vitamin B2 or Riboflavin focuses on energy production in the body. It is great for both skin and eye health. Riboflavin also maintains the mucus secretion that can deal with the issue of acne breakouts. A vitamin B2 deficiency can be easily identified by cracking of skin and lips as well as acne breakouts.
Where can I find it?
This Vitamin B skincare source can be found in meat, mushrooms, cottage cheese, whole grain bread, spinach, cereals, eggs, almonds, green leafy vegetables, and liver.
Vitamin B3: Vitamin B3 or Niacin converts the fats and carbohydrates in our body into energy. This helps in aiding the digestive and nervous systems. Niacin helps in producing ceramides and fatty acids in the skin that acts as a protective barrier for the skin. So, this helps to keep the irritants away, so no acne, rosacea, eczema, dermatitis, fine lines, wrinkles and pigmentation to deal with.
Where can I find it?
This Vitamin B skincare source can be found in peas, meat, fish, mushrooms, poultry, nuts, and oatmeal.
Vitamin B5: Vitamin B5 or Pantothenic acid aids the production of RBC's and steroidal hormones. This vitamin is a blessing for anyone with dry and dull skin as it acts as a humectant, which attracts and retains the water levels in the body. An adequate water level in the body means an elastic and hydrated skin. So, no excess oil for acne, no dry skin for wrinkles and fine lines and no skin redness.
Where can I find it?
This Vitamin B skincare source can be found in avocados, kidney, eggs, mushrooms, yeast, legumes, peanuts, milk, meat, liver and tomatoes.
In this part of the article, we have listed only the first four vitamin B types and how they help in Vitamin B skincare. In the next part, we will continue with vitamin B6, B7, B9 and B12.
Read More: Never Ending Love For Food – Try These Food Items!