The months leading up to your wedding are often stressful. Right from finding the best wedding venue to selecting the best trousseau, there is a lot of stress. From planning to the pressure, to look stunning in every photo – there's a lot of anxiety going around. Well, other than beauty products, it is the food you eat which can help you achieve the glowing skin.
Before you begin to plan your pre-wedding prep, you must give up all the fizzy drinks and fried stuff, sugary treats and focus on the right food in your diet. Here's the perfect bridal diet chart for glowing skin and get that natural glow on your wedding day. Add these healthy foods to your diet:
Raw Veggies and fresh fruits
Consuming raw vegetables like carrots, beetroot, and cucumber will provide nourishment to your skin. Eat these veggies raw as a salad or blend them to make a smoothie. Fruits are rich in antioxidants and zero in fat. They are easy to carry and eat when you are out making arrangements for your wedding. Fruits are also rich in fiber and hence, they help in maintaining a healthy digestive system.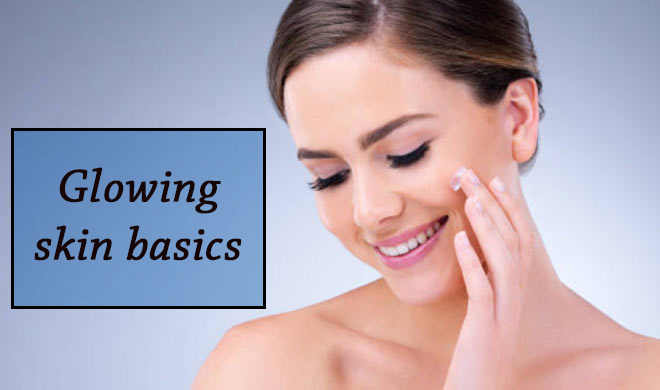 It has multiple health benefits. Not only does it boost metabolism and aid in weight loss, but green tea also has powerful antioxidants that fight premature aging. It aids in skin rejuvenation and regeneration. Green tea has anti-inflammatory properties which help keep pimples and acne at bay. It aids in flushing out toxins, the texture and complexion of your skin will improve.
Nuts are the powerhouse of fiber, antioxidants, healthy fat, calcium and vitamins, like vitamins A, C, E, and minerals zinc and copper. Nuts naturally give a boost to healthy collagen, which in turn keeps your skin healthy and youthful. Eat Nuts every day to get an ultimate glow on your face, but make sure not to binge on them as they are high in fat.
It's important to keep yourself hydrated all the time, especially during summers. Drink around 3 liters of water every day. Water flushes the toxins out of your body and clears out acne, marks, and blemishes from your face.
Some beauty tips for glowing skin
Exercise daily for at least an hour to improve blood flow to the skin. Use sun protection for your skin type after consulting a skin specialist. Yoga and breathing exercises can help to reduce stress levels. Do not touch or prick pimples or acne. Wash your face twice daily to prevent oil clogging in the pores.
Diet Chart for Glowing Skin
1. Start your day with a glass of lukewarm water mixed with lemon juice. You can also drink a cup of green tea or with crushed mint for a unique flavor in your lemon water.
2. Have fruit or home-made vegetable soup whenever you feel hungry.
3. Include pulses or low-fat probiotic curd, salad and green vegetables and wholegrain cereals in your lunch or dinner.
4. Omega, fatty acids makes our hair and skin shiny and healthier. So make sure you consume walnuts daily.
5. Avoid alcohol and smoking.
Follow this diet and the beauty tips for glowing skin and don't make compromises on your food choices. These tips, simple though they may seem, are fantastic suggestions for staying sane during the wedding season.