A Serum is a moisturizer kind of thing. When applied on the facial skin, it penetrates deep and hydrates your skin. Obviously, gives an even texture resulting in the flawless, smooth and glowing skin. Other than these benefits, also nourishes and strengthens your skin cells.
Any serum should be applied twice-a-day for the best result. One application is for overnight and other is for full-day. Once you cleaned your face, immediately apply the serum on your wet skin. Don't rub the serum onto the skin; just dabbing with your fingers is enough. Serums are umpteen numbers in the market. Though they are good, still our good old home remedies are the one gives us an effective outcome. Always they are all-rounder too.
Here are the three different oils used to make DIY three different serums at home. Olive oil, almond oil and coconut oil for various skin types. Do you know why these three oils are taken for preparing serum? Their densities are more or less equal and nearest to that of water's density. So, they can sneak easily into the skin cells and the molecules blend well actively.
Olive Serum: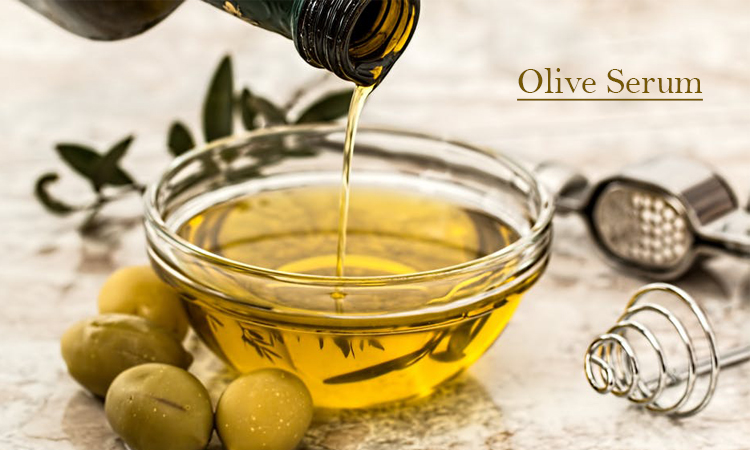 Ingredients
Olive oil – 1 Tsp
Aloe vera gel – 2 Tsp
Lemon juice – 1 Tsp
Preparation and Benefits: Mix all above-said ingredients; apply this mixture by just dabbing onto your skin. Olive oil is known for its healing properties. Aloe vera gel provides you with a soft and smooth feel. Lemon helps to get a clean, bright and fresh skin. Regular application results in increased skin complexion, flawlessness with the even texture. Avoid using this serum in summer.
Almond Serum: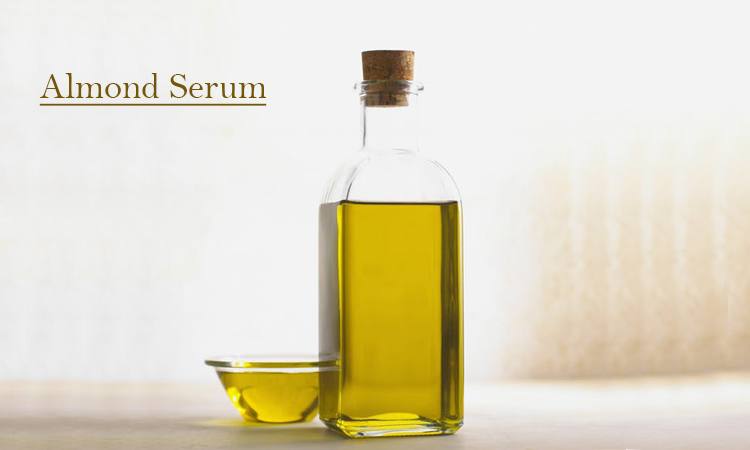 Ingredients
Almond oil – 1 Tsp
Honey – 1/2 Tsp
Lemon juice – 1 Tsp
Preparation and Benefits: Mix well the above-said ingredients; the application is the same just dabbing. Almond oil treats the acne well as the clogged pores get cleared. Honey acts as a good moisturizer as well as a cleansing agent. As lemons are rich in vitamin C, they give brightness to your skin. This serum is very much effective for dry skin.
Coconut Serum: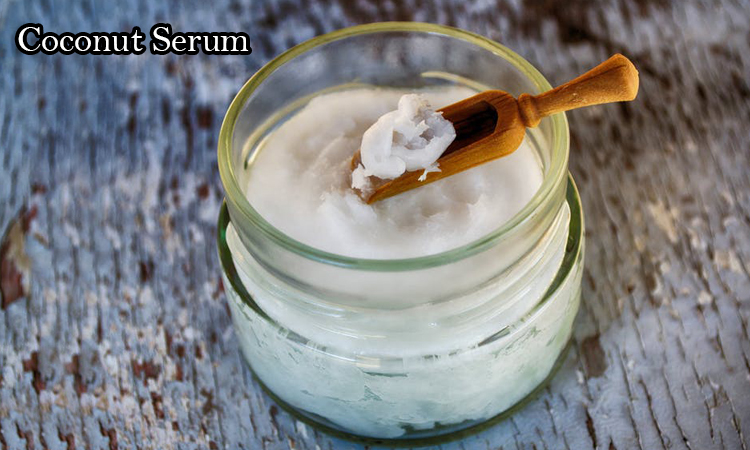 Ingredients
Coconut oil – 1 Tsp
Milk – 2 ml
Turmeric – a small piece or a pinch
Preparation and Benefits: Grind the small piece of turmeric and add with coconut oil and the raw milk. Let this mixture stands for a few hours. Strain the mixture and use this as a serum. Regular application will result in getting rid of age spots, pigmentation and clears sunburns. Coconut oil is best in skin care because it is packed with medium chain fatty acid. Milk is always rich in its both cleansing and moisturizing properties, which makes your skin soft and smooth. Turmeric's antimicrobial property helps you very much in curing the skin breakouts. This serum is very much good in summer; avoid using in winter.