Something About the Show
Celebrity Juice, more popular by the
Name: Celeb Juice, is a British television comedy panel game that is aired on Channel: ITV2, and is broadcast since 24th of September 2008.
The show is both written and presented by Keith Lemon, the alter-ego of comedian Leigh Francis. The concept for the series was first suggested in 2007, after the final series of Leigh Francis' Channel 4 sketch show Bo' Selecta!. ITV approached Francis to develop a show that featured popular alter-ego Keith Lemon, and after the success of the five-part series Keith Lemon's Very Brilliant World Tour, the channel started airing.Celebrity Juice.
The original concept behind the show was to see which team knows most about the week's tabloid news stories, although later series focussed more on the comedy factor of the participating celebrity guests and games involving them, rather than discussing just the week's news.
It was confirmed on 7th of September 2017 that the show had received a makeover with the set and titles card being updated. The new set will have Greek statues all in the background.
Production History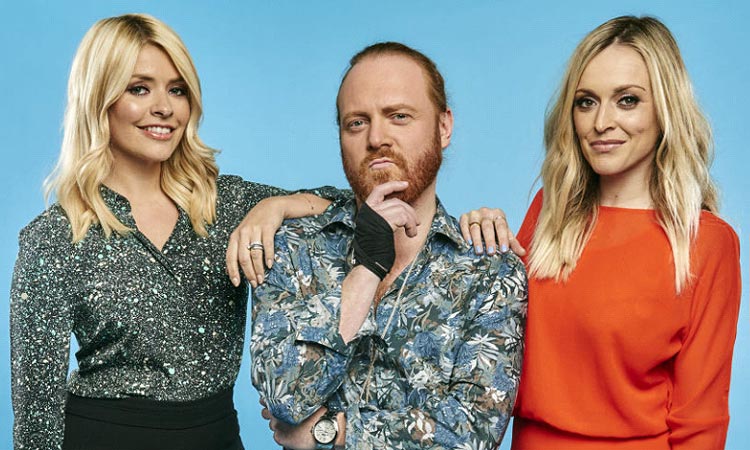 Celebrity Juice was primarily filmed at the Riverside Studios from 2008 until 2014. In August of 2014, it was announced that the show, along with the BBC's Never Mind the Buzzcocks and Sweat the Small Stuff, would be hosted at Elstree Studios Stage 9 till redevelopment takes place at their former home.
For its first seven series, the show was produced by Talkback Thames, and beginning series eight, it has been produced by Talkback (Same production company, only re-branded). The show is co-produced by Dan Baldwin and Leon Wilson.
In 2011, Celebrity Juice won the Best Entertainment Show Award at the TV Choice Awards and the following year i.e. 2012, it won an NTA for best comedy panel show and a BAFTA Award for the Best YouTube Audience.
Some Interesting Facts About the Show
Till 25th Oct, 2018, 241 Episodes of this show have been aired.
Some of the Related Shows:
Keith Lemon's LemonAid
Lemon La Vida Loca
Through the Keyhole