Love the word everyone is obsessed with and honestly, I don't know why?… Even  Bollywood is not behind. This industry has the song for every situation possible from being sad to being top of the world. So, my friend, I present your list of songs as per the normal love cycle goes from stage1 to the last stage.
There it goes…
Stage1:  Crush
The stage where we feel attracted toward one person on earth ( or maybe 2). So the Bollywood song goes with this situation for both boys and girls is Kuch Toh Hua Hai Kuch Ho Gaya Hai (Kal Ho Na Ho )
Stage2: Proposal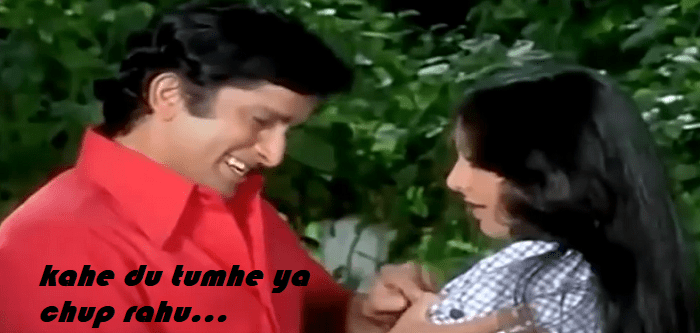 Well, the stage where everyone is scared that what will happen will he/she say yes or I would get a slap! so the song that goes is Kahe Du Tumhe Ya Chup Rahu (Deewar)
Stage3: Yes
If you are lucky and got yes you would definitely hum these songs
Ajj Mein Upaar (for girls) and for boys Ae Kaash Ke Hum ( Kabhi Haan Kabhi Naa).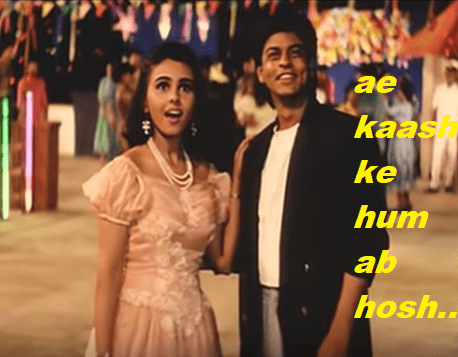 Stage 4: 1st Date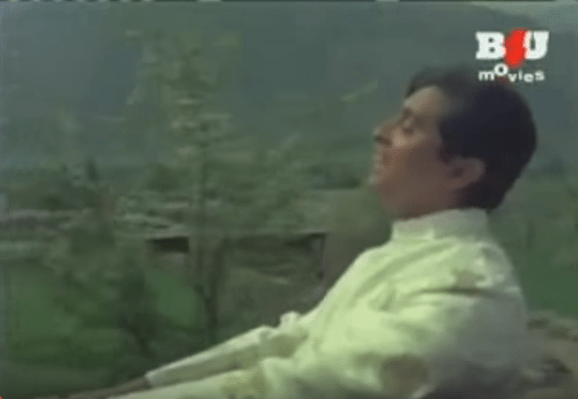 The most memorable day actually the first milestone of your existence. So straight going to the song that suits is Ajj Unse Peheli Mulakat Hogi (Paraya Dhan).
Stage5:  Initial Days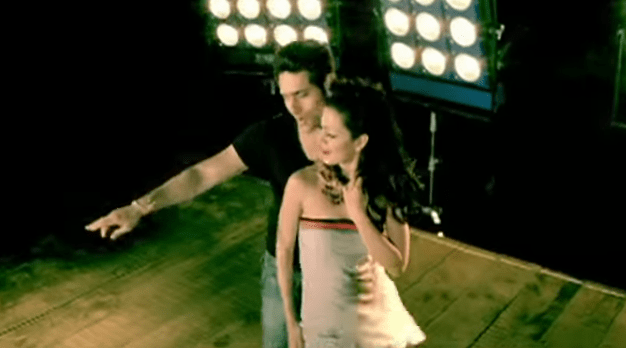 As you start dating you have your most lovee dovieee time so you are most likely to sing Kya Mujhe Pyaar Hai … yes of Shiny Ahuja's movie Woh Lamhe.
Stage 6: Get to Know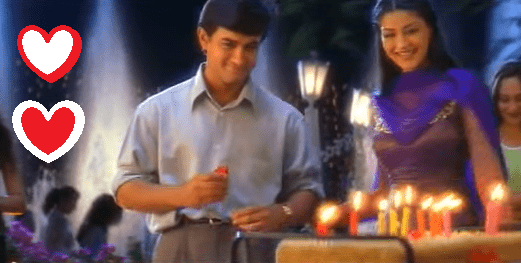 Well, this time is full of surprises as you get to know who are you dating actually. So perfect song would be none other than Jo Haal Dil Ka Idhar Ho Raha Hai  (Sarfarosh)
Stage 7: Regular Dates

If everything goes well and then you start meeting have regular dates so the Bollywood song that is for you is Rozanna ( Love Breakups Zindagi)
Stage8: First Kiss
Well, you better remember the date your partner might want to celebrate this first milestone of your relationship. So song is Bheeghe Honth Tere(Murder)
Stage 9: Misunderstanding and Fights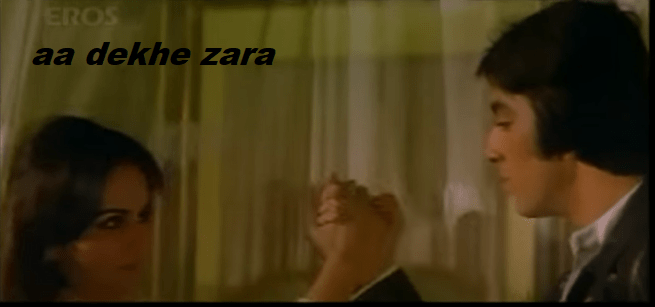 Ahaan!!! the stage where you finally let out what you have been hiding for a long time due to misunderstandings so song that goes is Aa Dekhe Zara (Rocky)
Stage 10: Angry

Now you guys had a big argument and fought so no one is talking to each other ( for the time being)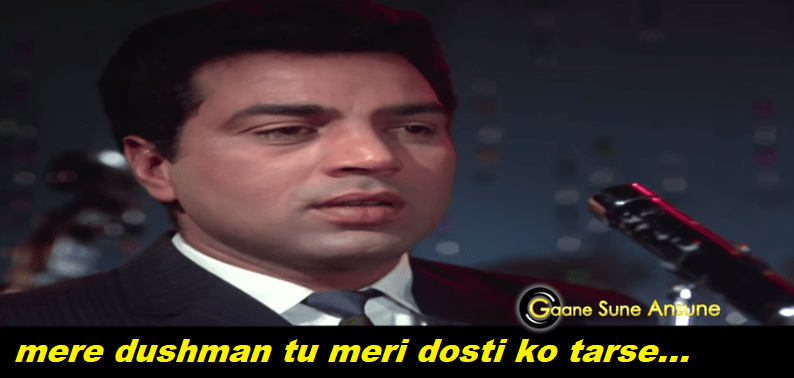 the background song is … "Mere Dushman Tu Meri, Dosti ko tarse" ( Aaye Din Bahar Ke)
Stage 11: Trying to Get Back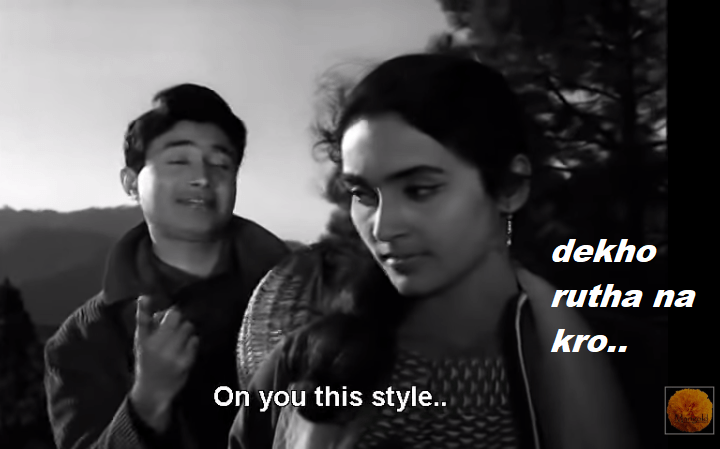 So after fighting for some time and not talking you want to get back together. so girls sing Achaa Ji Mein Haari ( Kala Paani) and boys go for Dekho Rutha Na Karo (Tere Ghar Ke Saamne ) these retro songs would help you make up to your bae.
Stage 12: Regular Fights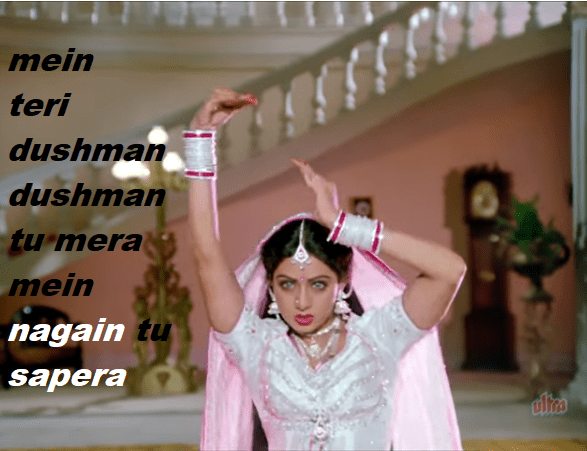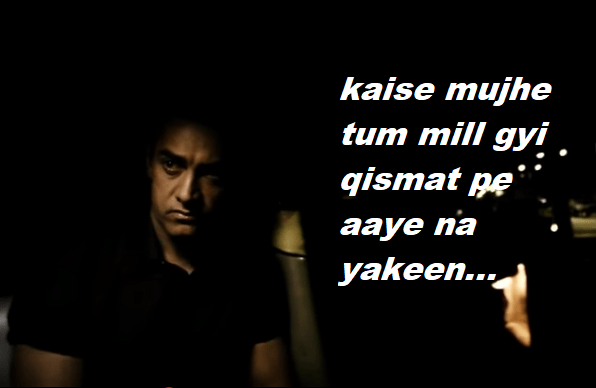 Okay so if a time come where you guys just have fought in your relationship then just sing the song Mai Teri Dushman, Dushman Tu Mera (Naagin) or if want to be sarcastic go with Kaise Mujhe Tum Mil Gayi (Ghajni )
Stage 13: Break Up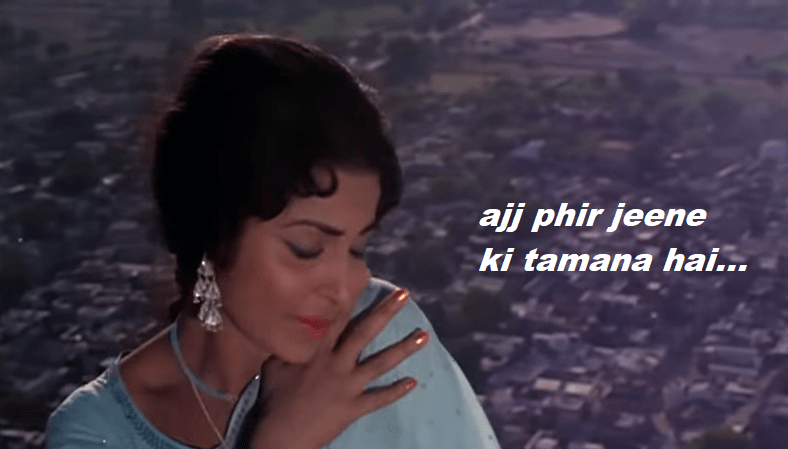 Regular fights lead to break up, of course, a person can handle a certain amount of stress so song and becomes free suddenly …… Aaj Phir Jeene Ki Tamanna Hai(Guide) 😀
Stage 14: Depression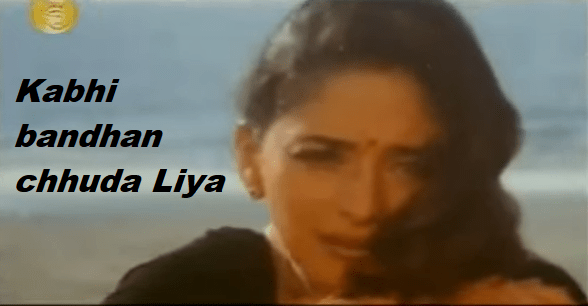 The stage where few of you start missing your partner and either you start crying or eating a lot (sometimes both) so the song is Kabhi Bandhan Chhuda Liya Kabhihi Daaman Bacha Liya, o mitwa re..re..re…Kaisa Sila Diya ( Hum Tumhare Hai Sanam)
Stage 15: Search starts … Again!!

Finally, you have moved on and you can go for the song Love You Zindagi ( Dear Zindagi) or

if you want to get trapped again then Koi Na Koi Chahiye (Diwana)
There is a Bollywood song for every situation so just keep relating songs and make your life a bit dramatic.
Read More: Phir aa gya tu ….. Bloody Monday!!
Article By: Arpita