Love, what does this term mean? is it just an emotion or something extra than that? If you asked teenagers and adults of this generation, they would just say that it's a feeling that arises when you get attracted to your opposite gender. They will define love as when they see their partners become a more loving partner they feel butterflies, their heart skips a beat and all.
But actually what true love is not only just having butterflies in your stomach when you see your partner. True love is a commitment, decision, and action which you make with your partner forever for your life and decide to walk with them forever in every step and phase of your life. It's a feeling which shares all emotional and physical moments.
Also, read: Know the Force behind Pink Belt Mission
True love cannot be formed like Bollywood and Hollywood movies in which both the partners saw each other for the first time and fell in love. True love begins after a year or so of your relationship when you and your partner have come out of the honeymoon phase which has only care and priority for each other. After this, you will start facing the world with your partner and if it stays for a longer time, then for sure you both are made for each other.
Many partners who love their partners genuinely want to become more loving and caring towards them so that their relationship grows and lasts forever. They keep browsing for various ways on the internet to become more loving showers and more love upon their partners. But now, you do not need to browse the internet as in this article, you will get to see so many ways through which you can shower more love and care on your partner.
Ways of becoming more loving partner
Nowadays, people who genuinely and truly love their partners and want to spend their whole life with them want to showers more love to their partner. But most people don't know a proper way of doing it, so they end up arranging candlelight dinner, gifts, surprise parties and more to make their partner feel special and you also get a chance to become more lovely and spread more love towards your partner.
But now these methods of gifting and parties have become very old and common which makes peoples opt for some other ways of becoming more loving and caring. Here, the points or ways are given below will surely make you a loving partner for your husband, wife, girlfriend, or boyfriend. Just follow it and make your relationship the best experience of your life
Commit to your relationship – The first of becoming a more lovely partner for your partner is to commit the whole of yourself towards the relationship with your partner. Try to do things that make your partner happy and which also makes your relationship grows and nourish it with love. Make your relationship a type of relationship which is very different and unique from others.
However, shares the bond of love, honestly, loyalty, care, and trust. With all these things, your relationship will surely grow and you will automatically become more loving for your partner. It's a fact that without commitment no relationship can work and grow, but if you stay truly committed to your relationship it will surely work out and will last forever.
Invest time – You must have heard a quote that time is the best healer and can heal everything. Make this quote prioritize for your time. Suppose you have a job of 9 to 5 and fulfill all the requests and desires of your family and partner, but is it enough to make you a loving partner? You might say you love your partner, you love your family because you do everything which makes them happy. But at the end of the day what is the most precious thing which you are not giving to your partner? It's just time.
So start making time for your partner and spend at least an hour or two fully dedicated to your partner. Stay connected on phone calls and video calls even if you have work and busy in meetings. This way, your partner will not only get happiness with your lovely gifts but also with your time.
Communicate with your love – As the world is all about showing or proving something and not just telling, that's why communicating with your love with actions and not words is also a great step you will make to become a more loving partner. Here, I would suggest you do some materialistic things for your partner which simply means do the thing which makes your partner happy.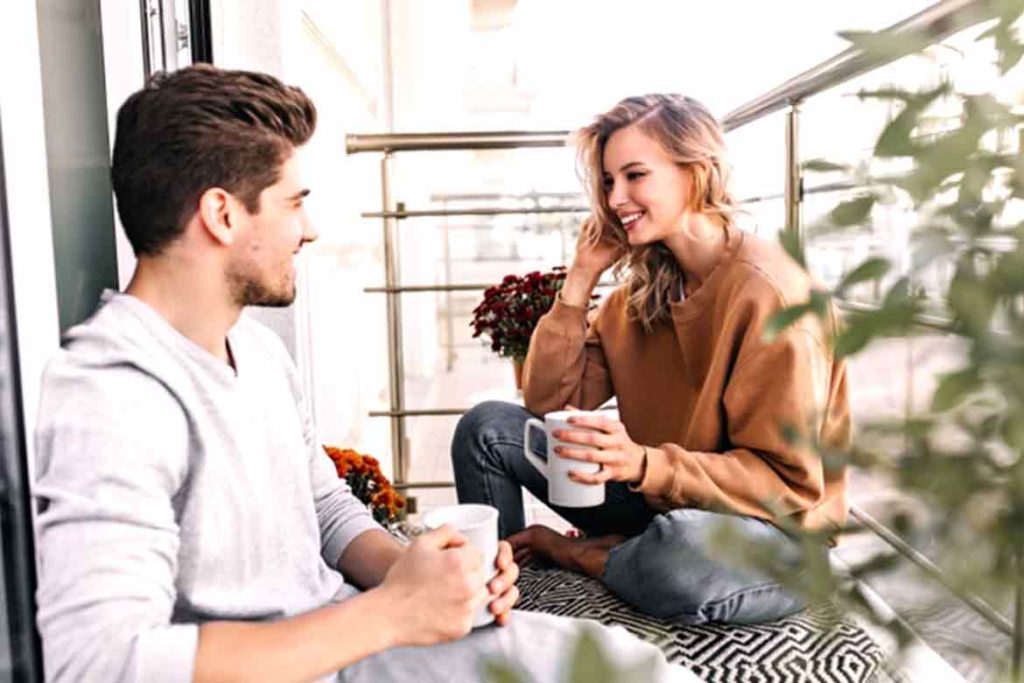 Arrange a dinner date, try to bring home food which your partner loves, if he/she loves to take an extra minute nap in the morning, do some housework by yourself, on seeking to arrange travel to out of the city, make your partner feel special by gifting their favorite things whether jewelry or anything. Through this way, you can get to express your love but not only through your words but sometimes your partner doesn't believe in what you say, but always trusts what you show them.
Also, read: 30+ Magical Entrance Decor Ideas To Quirk Up Your Wedding Walkway
Be spontaneous – Spontaneous means to make your partner surprise through your actions. It's a fact which might make everyone believe that with time, people get into the habit of living with the same person and sometimes start taking them for granted. But this way, your relationship will not grow and nourish and you will also not be called the most loved partner. So that's why planning weekly surprises and dates for your partner is a good time to call off the grudges and fights which has to ruin your whole week.
Imagine if your partner has just arrived home from their work and they are so tired and don't like to prepare a meal and suddenly you come to the kitchen and ask her to be ready for the dinner date! How does she feel, she may jump into joy? Being spontaneous with your partner is what she requires and it also makes you a loving partner.
Acknowledge the thoughtful thing your partner does – The other step of becoming a lovely partner is to acknowledge the things which your partner has done for you. Being a partner of yours, she has many responsibilities of the family, her work and even yours too. Sometimes showing your love, affection and warmth towards her will make her feel appreciated and she will become happy and fall for you even more.
And if you truly love her, then what matters most is her happiness and love. You can thank her for every little thing which she does for you and your family while managing every chaos of her work and family. You can do various small and little things which make her happy and with her smile and laughter, you will also become the happiest partner.
Be supportive – Being supportive for your partner not only defines support for her when she is right even when is wrong. Support and protect her if she is wrong in public and makes her understand in private what wrong she is doing. Be a support system of your partner. Make her feel comfortable around yourself. Be that much support that she will not fear of judging to tell you anything.
If after your marriage, your partner wants to continue her study or wants to do the best job make her follow her dreams even fight for her in front of your family. Make her believe that you will be always there no matter what the situation is. When she cries down for something don't ask her what happened or something else, just be supportive not only through words but also by actions. Hug your partner and say you will always support her. This way you can become a loving partner.
Provide space – This step is crucial to our relationship and to become a loving partner. Providing space means allowing your partner to not to be only with you everyone 24*7. But also allowing him and making him/her spend time with their friends, family and colleagues too even if they don't want to. Because providing space in a relationship is very important to grow and nurture your relationship.
You should allow your partner to be there in their private space where they feel comfortable and calm too. If she loves to hang out with her friends or loves to watch movies and serials alone, make her do so. Because she is your partner and she doesn't need to share every moment and talk with you. Before you, she also has some private life which might she doesn't want to discuss with anyone else or loves to enjoy that privately or with her friends.
Take the good with the bad – So I have also already cleared that a time comes in a relationship when the honeymoon phase needs to end and you need to face the harsh realities of the world to make the relationship keep going till the last breath of yours. For a few years after relationship and marriage, your honeymoon phase will be there as you will love each other a lot, you will care for even the smallest wound your partner have, you will fall for your partner in that black mini dress, you will love to walk with her all day and night, you will love when she hugs you from behind and had the romantic conversation etc.
Also, read: Feeling Ignored? How To Respond When Your Boyfriend Ignores You
But these need to end at some point and from there your real stuff or your real relationship starts when you still love her for what she does now as well. Now the time starts when she will taunt for your dirty socks, she will get upset when you don't like dinner even your favorite dinner too, and more. And if you still love her the way she is, you are the loving partner because you are accepting her and everything done by her even with mistakes and problems.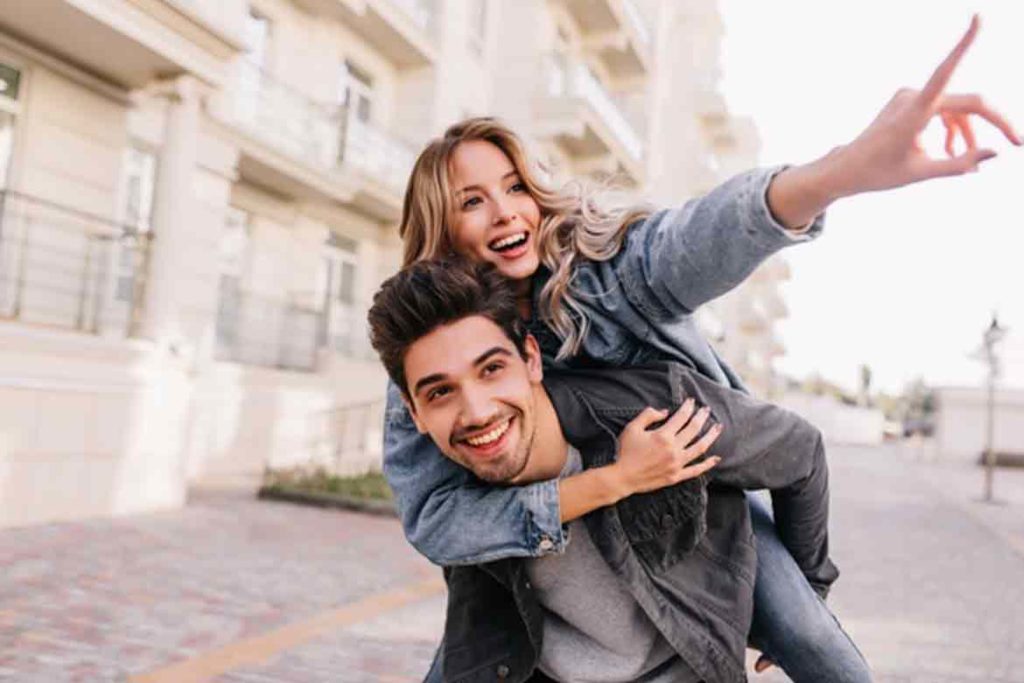 Avoid put-downs – At times a relationship might stop working when a partner starts putting the other partner down or making the partner feel that you have no respect for them in their eyes. That where the partners start taking each other for granted and starts disrespecting each other. But don't allow this to make a home between your relationship.
Suppose if you and your family need to go to the movie with your partner and he is late because of his work, try to understand him and talk with him respectfully. Even if you are angry, sad, or disappointed, ask him very softly and gently where you have been. This way, you will become a loving partner and also maintain the respect your partner has for you.
Be willing to compromise – A relationship is just like the partnership between you and your partner. To make your relationship successfully work, sometimes you need to compromise. It's not always important that only your partner compromises or sacrifices for you. You also need to understand. If you fail to understand this, a time might come when you both fight for your wishes and take each other for granted and end up disrespecting each other and your relationship too. Suppose, if your partner and you are watching a movie or want to go to the theatre, makes your partner's choice priority for this time and for sure if she genuinely loves you next time she will make your choice as her priority even if she doesn't want to see that movie she will sacrifice her wish to make your desire come true. And if you both go this way then your relationship will become heaven in which you both love to be there for all time regardless of time.
This way you can get a chance to nurture and grow your relationship with your partner and hence you will become the most loving partner.
Also, read: 17 Wedding Car Decoration Ideas That You Can Use For Your Marriage…