Earlier we used to though that winter means the end of fashion, as we have to cover ourselves with some overcoats or shawls like winter wraps. However, things have changed gradually, and the new era of vague has shown us how to be fashionable even during the days of chilling winter with some trendy jackets. The fashion world has introduced us to an impressive array of stylish winter jackets with new-new designs and prototypes. Here we emerge with the top 10 stylish patterns among them to make your wardrobe a bit trendier and winter days cocoon with warmth- 6 Trendy Jacket Designs For Women
1. Long Hooded Jacket: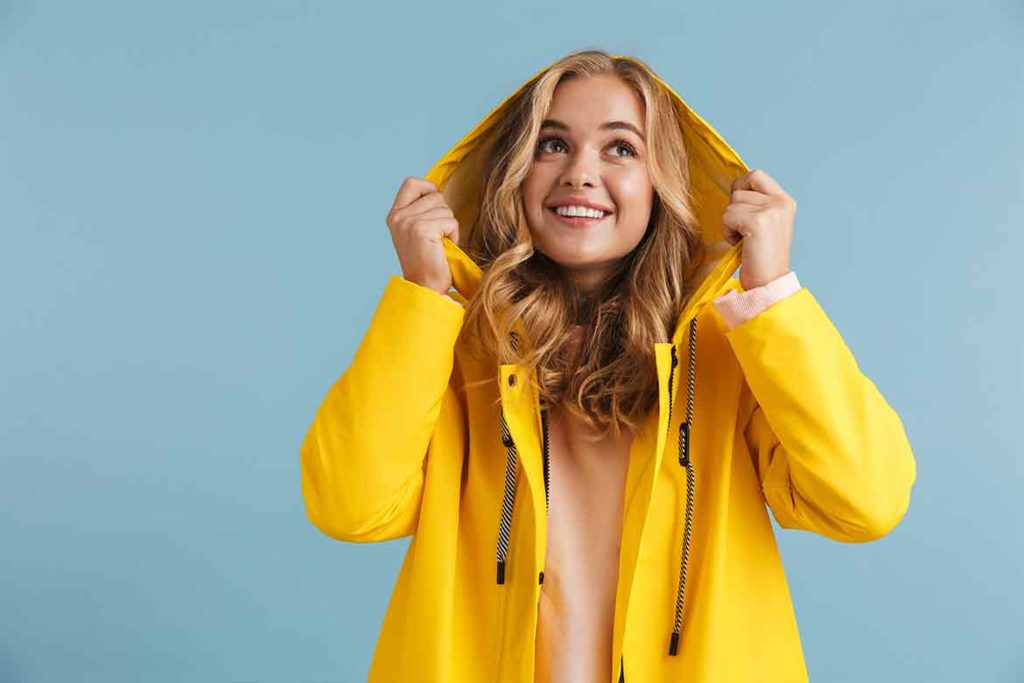 About The Jacket:
This type of long and hooded jacket or coat can be made with any winter-friendly material like the quilt, far, faux, wool, coat-fabric, etc. They are elongated in length and come with a hoodie. This type of jacket can give your protection from the coolest weather.
The best part about these jackets is that you don't need any other draperies with them to get a winter-shield, except a leg-wear. These long-hooded jackets can cover you from head to knee with a thick and warm wrap.
Most Suitable Color:
These jackets mostly come in dark and deep shades like maroon, black, olive, brown, etc.
Best Place to Wear:
You can wear this type of jacket for holidays in chilling places or for a small outing where the temperature is spine-cracking.
2. Classy Trench Cover: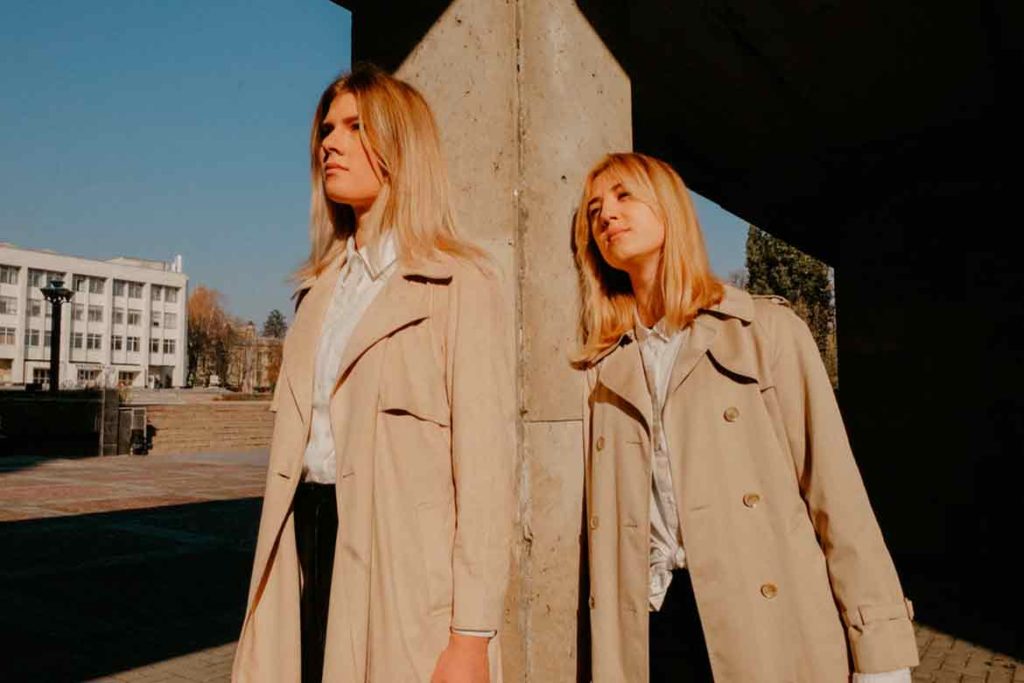 About The Jacket:
This is one of the most classy and graceful winter-wears for women. The best part about trench cover is that they can form into a coat and a jacket swiftly in one receptacle. You can find these trench coats or jackets in different sizes, but most of them come in thigh-long range. 
Trench coats or jackets mostly manufacture in a waist-wrap design and come with some wide button-design at the front. The twisted shoulder design gives this winter-wear an elegant appearance. Thus, trench coats are one of the most-picked winter-wears of working women for their workplaces.
Most Suitable Color:
They can come in any vibrant shade as well as poised color, from brown, magenta, grey to red, green, coral, etc.
Best Place to Wear:
Depending on the picked color, you can wear this pattern of winter-wear at your workplace for your office-hour, especially, when the weather is extremely chilled!
3. Dusky Ski Jacket:
About The Jacket:
These types of jackets are mostly manufactured for heavy winter and compatible with snowfall weather. They come with hoods attached with the collar that is thick with a layer of waterproof faux cover.
You can see more than 4-5 jip-pockets enhance the whole trendiness of such jackets. The waterproof surface can protect you from any kind of soggy-fall whether it is snowfall or rain. These covers are chiefly made for skiing on ice; thus they can provide you warmth and coziness in the coolest weather.
Also, read: Top 10 Companies To Lookout For in The Next Decade For Hair…
Most Suitable Color:
They mostly come with dusky shades like black, gray, navy blue, or white, however, recently a new range of bright ski jackets you can grab from some online site. peach, pink, sky blue, sea green, etc. are some fresh colors you can see in this category now.
Best Place to Wear:
Definitely, these jackets are best to wear while you are skiing on the pitch of milky white ice or taking an icy route towards your destination during a snowfall. 
4. Super Stylish Blazer:
About The Jacket:
Blazer is a must-have apparel for every trendy woman, who wants to look stylish and contemporary during the winter days. Blazers mostly come with a short length and a stiff pattern with a coat-like collar.
The locking system of blazers is made with displayed-buttons; which look super trendy on these stylish winter-wears. The best part about blazers is that they are attuned with any type of western-wear, whether it is a trouser, jeans, maxi dress, fit & flare dress or bodycon.
Most Suitable Color:
Blazers come in plenty of fashionable and vibrant colors like red, green, pink, peach, black, blue, maroon, brown, purple, magenta, orange, etc.
Best Place to Wear:
A blazer can come in both formal and trendy forms. So, you can wear this winter-wear to your desirable place depending on the pattern, whether it is for an office program or a private party.
Also, read: 17 Wedding Car Decoration Ideas That You Can Use For Your Marriage…
5. Short Puffer Jackets:
About The Jacket:
These jackets have a look of stitched-quilt and come with a short low-waist length. The appearance of these jackets makes it apparent that they can provide remarkable warmth and look brilliantly stylish at once. Some of them come with hoods lining with faux far, while a few are made without hoods with a high-collar style.
These jackets are mostly manufactured with a jip-lock system and two side pockets with trendy jip as well. However, some of them come with a button system. You can get full-sleeve and sleeveless both patterns in this puffer-jacket category.
Most Suitable Color:
There is no limit in color-variety when it comes to the matter of puffer jackets. From red to black, turquoise blue to royal blue, brown to olive, orange to peach, and white to multicolored; you can get any sort of color diversity in this category of women jackets.
Best Place to Wear:
The best place for such heavy jackets is outside of your house, whether it is for a short trip, a small outing, going window shopping, chilling with friends in an outdoor area, or similar occasions, etc. Hence, they suit great when you are on vacation or enjoying your personal time in freezing weather.
6. Teddy Jackets: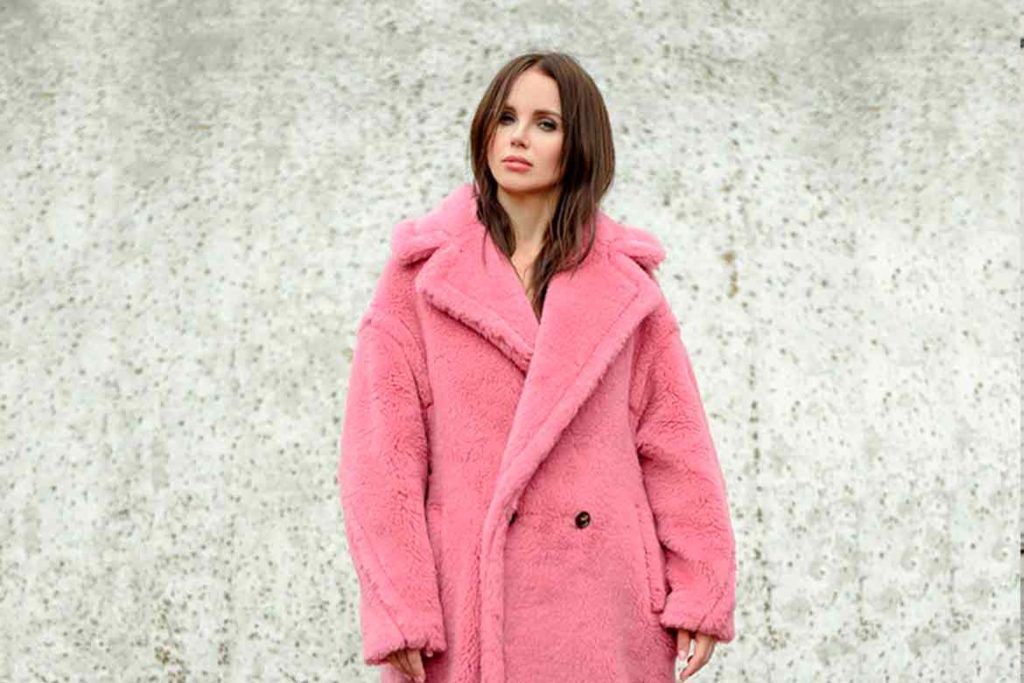 About The Jacket:
These teddy jackets come with a super-soft surface and thick form. The length could be short to long, depending on the patterns you choose. The collar mostly manufactures in spread type with a classy coat-look, however, a few come with a mock collar. All jackets come with long sleeves and straight hem but in either zip closer or button lock.
The material can be polyester but the top surface seems soft like a far-made teddy, and that's why these jackets are called 'teddy jackets'. The full pattern of these jackets is known as the Teddy bear fleece faux far Shearling Sherpa jacket. The furry look of such winter-wears seems a bit rougher from outside but the warmth and coziness of these teddy jackets are literally unbeatable.
Most Suitable Color:
These jackets mostly come with some odd and dull colors, which absolutely suit their furry teddy look. Gray, off-white, ivory, black, brown, tiger skin, and light pink are some common colors you can find in this jacket category.
Best Place to Wear:
As these far-based teddy jackets look heavy and provide extreme warmth, it is better to wear them in chilled outdoor events. The luxurious look ensures that these jackets never go with a formal look, and you must don them during your personal outdoor affairs.
Also, read: 17 Wedding Car Decoration Ideas That You Can Use For Your Marriage…