When you step in the market, you find the counter flooded with oils. Choosing the right hair care oil for your hair can be a tedious task. Various brands boasting about their claims of being the best hair care oil. However, Olive oil is one of the best options in the list of hair care oil options. Olive oil promises to solve all the issues related to hair fall, dryness, hair growth and much more. Here is why olive oil can be your elixir.
Why choosing Olive oil as a Haircare oil is a great choice?
Olive oil is known to be a great oil for hair growth. It not only nourishes the hair roots. It also revitalizes the scalp. Olive oil is loaded with Vitamin E, which helps in promoting hair growth. Apart from Vitamin E, it contains good antioxidants for both hair and skin. The oleic acid in olive oil makes a great hair care oil as it helps to lock in the moisture.
Who should choose olive oil?
 Olive oil is ideal for people having dull, dry and damaged hair. It helps to smoothen frizzy hair by providing the needed nourishment.
Why is Olive Oil Beneficial?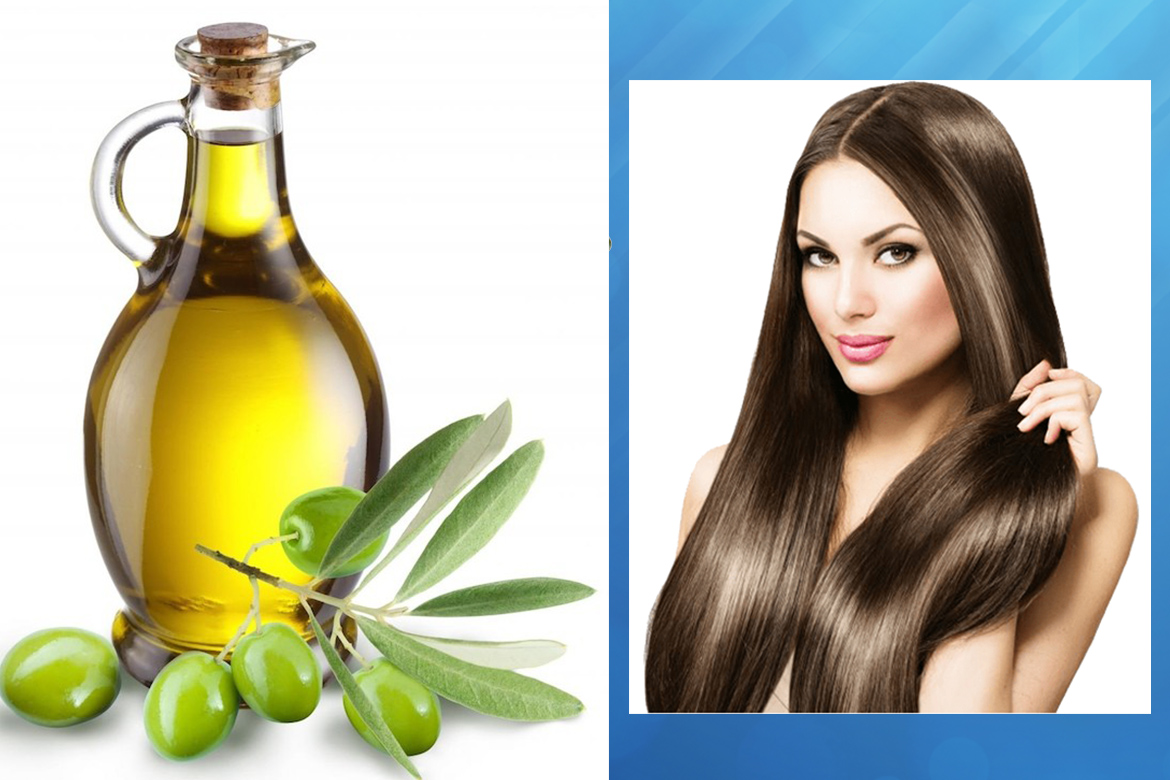 There are numerous benefits of using Olive Oil. Here are a few top ones.
It protects the hair against heat damage.
It imparts both look and shine.
It adds moisture to dry and damaged hair.
It coats the hair shaft and shields keratin.
It can act as a smoothening product if used daily.
 How to use olive oil?
All you need to do is warm some small amount of olive oil. Distribute the oil equally throughout the length of the hair. Leave the oil in the hair for 20 minutes and wrap your head with a towel. It's best to choose pure "extra virgin olive oil" for hair. If you have dandruff, then it's best to combine olive oil with lemon juice. Lastly, if you every day look in the mirror longing for lengthy hair, then olive oil with eggs is your remedy. Mix two egg yolks with olive oil. Dilute this mixture with 1/2 cup of cold water. Massage this potion into your scalp and let it seep in for at least 20 minutes. Rinse if you like after 20 minutes.
Read More: Healthy Diet For Beautiful Hair