TV couples have always determined love parameters in society. These on-screen couples share sizzling chemistry that is projected on the small screen. Bringing the many characters to life with their acting finesse is what sets them apart. Then there are some small screen couples that carry this passion to their homes as well. How??? There are many TV couples who have married in real life and transferred this onscreen chemistry to the home front.
Kit Harington and Rose Leslie — Game of Thrones

These hottest TV couples did not have to act their romantic feelings on set because all the chemistry was real.
Josh Dallas and Ginnifer Goodwin — Once Upon a Time
While shooting the fantasy series Once Upon a Time, Ginnifer and Josh felt their attraction grow into something more than just a fairy tale between Snow White and Prince Charming.
Mila Kunis and Ashton Kutcher — That '70s Show
When the first episode of the show aired, Mila was just 14, and the on-screen kiss with Ashton was actually her first kiss ever. It took many years for both of them to understand that they were meant for each other. The couple married in 2014, and now they feel even happier raising a daughter.
Caitriona Balfe and Sam Heughan — Outlander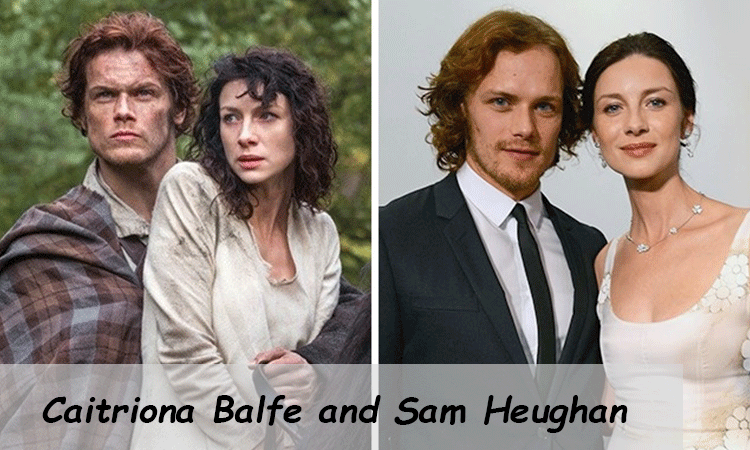 Fans of the TV show seem to believe that the romance is real because the affair between war nurse Claire and dashing Highland warrior Jamie Fraser is as hot as the Sun.
Alyson Hannigan and Alexis Denisof — Buffy the Vampire Slayer
The couple first met on the set of supernatural drama television series Buffy the Vampire Slayer. They married in 2003 when the TV series ended.
Somerhalder and Nina Dobrev — The Vampire Diaries
Nina and Ian dated for a couple of years and broke up in 2013 by mutual agreement. They remained friends with no hard feelings for each other.
Perfect, sometimes sickeningly sweet and healthy couples on TV and other media set impossible standards but keep the hope alive when they marry their on-screen love and kindle the flame of passion for people like us.
Read More: Bollywood Movies That Stole Our Hearts!