We are a diverse lot…. Diverse yet rich in regions, languages, history, genetics, color and much more. Our multiplicity can be seen in our personalities, looks, and habits. The two things that reflect this diversity are our skin color and hair. A unique difference can be seen in these two reflectings our ethnicity and diversity. 3C hair type is one such category that is distinct from others.
What is 3C… you may ask?? Hair have been classified into 4 types depending on the texture and level:
Straight (1A, 1B, 1C)
Wavy (2A, 2B, 2C)
Curly (3A, 3B)
Kinky (4A, 4B)
Our point of the study is the 3C type hair which is very curly hair that stubbornly holds on to its S or Z-curve shape even after being stretched out, and one that still retained a definite curl pattern and texture that isn't a frizzy coil. 3C hair is curly hair, have fuller volume, prone to frizz and changes to weather and climate especially humidity. A problem peculiar to this hair type is that the sebum from the scalp doesn't get evenly distributed in the length of the hair, this makes 3C hair prone to dryness, dullness, and damage.
3C hair requires a strict hair care regimen to keep them manageable, frizz free and soft. If you do fall in the category of the 3C type hair then follow these steps to look after your hair with care: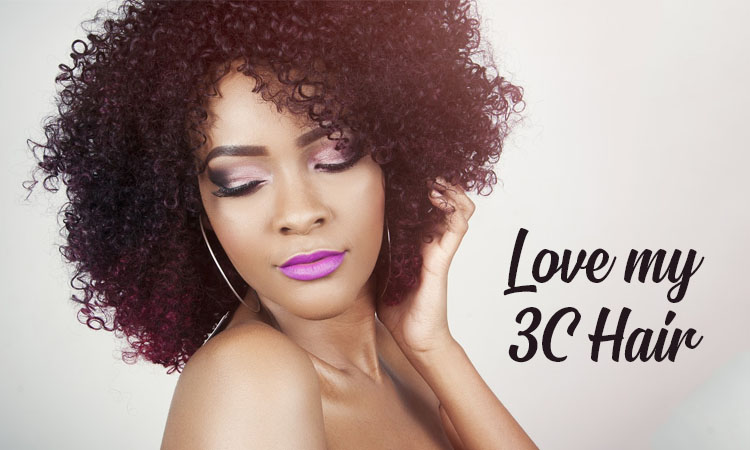 Step 1: Wash and condition thoroughly
Choose a good moisturizing shampoo and conditioner that helps remove any oil and grime from hair without stripping the curls of nourishment.
Step 2: Deep condition your hair
Use a deep conditioner to nourish and moisturize your hair. Conditioning helps to hydrate the hair making them soft and lustrous.
Step 3: Choose a curl cream
Use a styling cream that nourishes your curls and retains the shape and bounce too. It keeps the curls shiny and defines their shape.
Step 4: Apply a curl refresher
It is recommended that women with 3C type hair should wash their hair daily. Using a curl refresher revives your ringlets without water and keeps the hair feeling smooth while offering bounce and control for a day or two.
A good 3C hair care regimen supported by a healthy diet and lifestyle will give you soft, lustrous, bouncy and shiny hair.
Read more: JILLY B'S HAIR CARE: Everything That Will Cajole You to Visit…