Oily skin is a curse for anyone. People, especially girls become obsessive with their skin when they have oily skin-type. It is not easy to carry a healthy skin surface and nice look when your natural skin type is oily. You should take extra care and always be attentive to the usual needs of your skin. The Problem with such skin type is endless, like dullness, acne, clog pores, etc. However, fortunately, we have some tricks in our hands, which not only help us in controlling excessive oil from our cells but also provide a pretty look naturally. Let's learn these tricks and you will be an expert in handling the stubbornness of your oily skin type like a pro-
1. Recognize Your Skin Type:
Oily skin has different criteria, depending on the pH level and oil balance of your skin. So, before applying the methods of oil-balance try to recognize how oily your skin actually is! To do so, follow these simple steps-
Check, when your skin becomes more oily and when seems less oily 
Learn why your skin becomes oily
Recognize, whether your skin is naturally oily or any skin product makes it oily
Learn whether simple home remedies can control the oil-excessiveness or you need to seek dermatological help
And notice whether your face seems oily for the whole month or it becomes oily for the particular period of a month
2. Wash Frequently:
Washing your face with water is one common thing; you can apply to control the excess oil from your skin. This activity doesn't need any extra time attention; you can do this every time you go near your sink or basin.
All you need to do is that flap handful of water on your face more than 7-8 times and pat the face dry gently with a soft piece of cloth. This will remove the extra oil and clean the plain dirt layer from your skin surface.
3. Use Face-wash:
Sometimes, plain water couldn't manage or remove the whole oily layer from our skin surface, face-wash is a great thing in such matter to make your face clear perfectly. According to dermatologists, using a little soap-based face wash twice a day can actually balance the excessive oil from your cells efficiently.
Try to use astringent or cleanser-based face wash, which is rich in salicylic acid or benzoyl acid. Applying these types of face-wash can cure the clogged-pores, remove excess oil, and reduce the possibilities of acne in one receptacle.
4. Apply Home Remedies: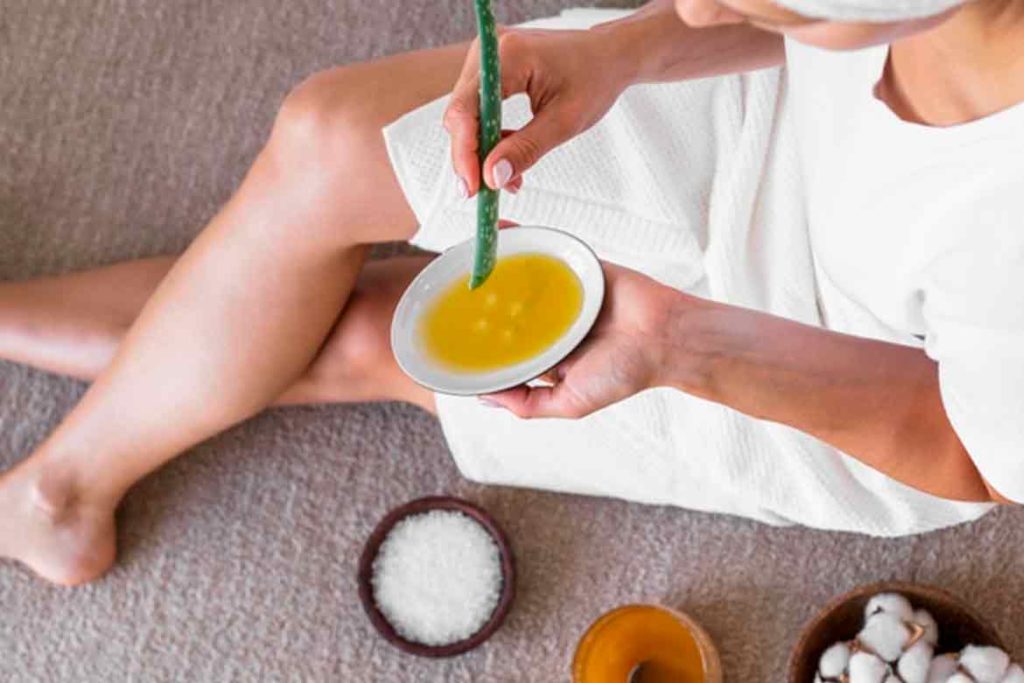 Home remedies are the best thing to control oily skin type, as they give your anticipated result and don't provide any bad side-effects like other chemical-based products. Use them in your regular face packs and you can get a normal skin type with perfect oil-balance and without any extra expenses. Some of the most effective home remedies for oily skin are as follows-
Also, read: Top 10 Companies To Lookout For in The Next Decade For Hair…
Fuller's earth pack with rosewater
Oatmeal pack with honey
Aloe vera pack with turmeric powder
Gram flour pack with lime juice
Eggwhite pack with cornflour
Activated charcoal pack
Sandalwood pack
Orange peel and neem paste pack
Strawberries with lime juice pack, etc.
5. Trust Ayurveda:
Ayurveda has been solving several health issues for centuries, and its amazing effectivity to get rid of oily skin is also undeniable. Learn about the exact Ayurvedic solution of oily skin treatments and act accordingly to get a flawless skin type at home. Some of the effective Ayurvedic ways of treating oily skin are-
Wash your face with lukewarm milk once a day
Use essential oils like tea tree oil, lavender oil, rose oil, etc. in boiling water and get the stream regularly
Spread pure coconut oil on your face and wash off with lukewarm water once a day
Paste some rice in mortar pester, apply the paste with rose water for 15 minutes every day, and rinse off after rubbing gently
A mixture of lemon juice and lukewarm water is also extremely effective to control excessive oil from your cells
6. Use Bloating Paper:
The most embarrassing experience we have with oily skin type is when; we go out and get a dull look due to the excessiveness of oil. To manage such situations, carry blotting paper cuttings or medicated pads for a quick solution.
These products are available in any medical store or certified beauty shop. These items contain some skin-beneficial acids like glycolic acid, salicylic acid, etc. They can absorb the extra oil from your cells within a second and provide you a supple nature look for a while. However, try to consult an expert before applying these things and to be precise about the dosage.
7. Avoid Oil-Based Products:
If your natural skin type is oily then try hard to avoid oil-based beauty products as much as you can. Cream, moisturizer, toner, face pack, or any beauty products that are rich in oil, can make your skin condition worse with uncontrollable oil.
Use only oil-free moisturizer and sunscreen for the regular skin-care regimen. Cold cream or makeup removal lotions are some cosmetics, you should avoid in your daily life, as they are naturally designed with lots of moisturizers. Try to check the ingredient column while buying a beauty product to avoid any kind of hassles in this regard.
Also, read: Shivangi Joshi Biography Age, Career, Net Worth.
8. Exfoliate Skin Regularly: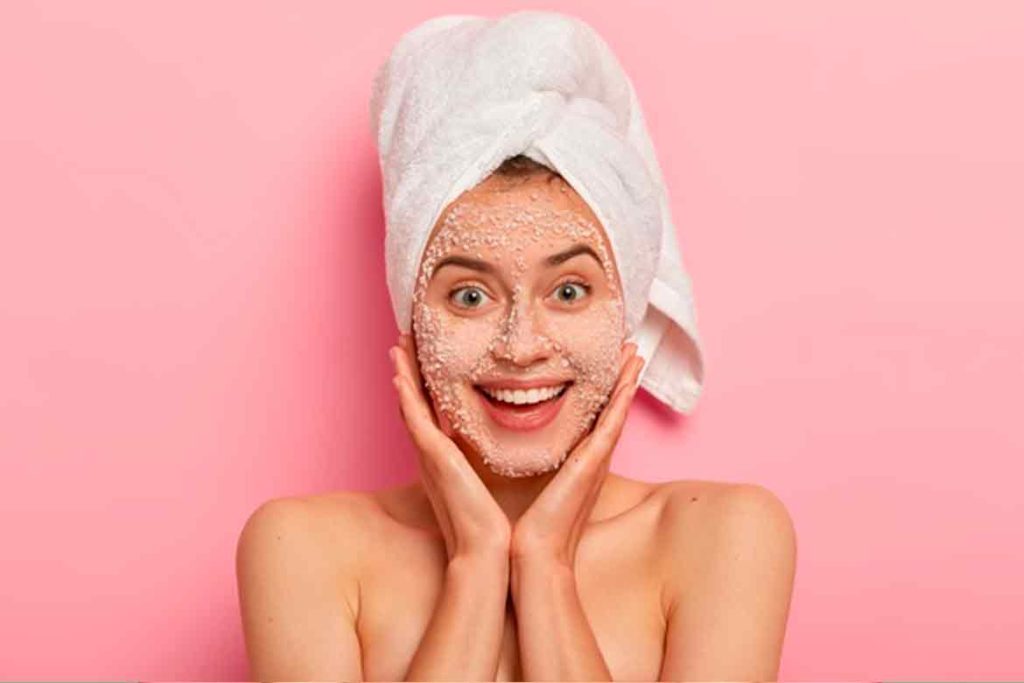 Using a good exfoliating pack or scrubber can make your problem of oily skin lighter. Good exfoliator products remove excess oil and clear clogged-pores in the way of exfoliating. Thus, try to rub your face gently with a natural exfoliating pack regularly before going to bed.
This habit will keep your skin clean, control the extra oil, reduce the possibility of acne, and balance your pH level naturally. Go for homemade exfoliating packs for the best outcome to treat an oily type skin surface.
9. Eat Healthy & Stay Fit:
Your stomach plays a crucial role in controlling extra oil from your cells. Dermatologists always suggest that eat plenty of antioxidant-rich and omega-3 fatty acid-rich foods in your daily diet. These kinds of foods enhance the overall quality of your skin cells, prevent producing uncontrollable oil, and improve the whole texture of your face noticeably. These sorts of healthy diets also keep you fit and in shape, which is also important to achieve an envious skin type.
Some must-includable foods in this regards are-
Juicy fruits, like blueberries, cranberries, apples, grapes, strawberries, etc.
Colorful veggies like spinach, bell peppers, beans, tomatoes, celery, broccoli, carrots, artichoke, sweet potatoes, etc.
Edible seeds like flaxseeds, chia seeds, hemp seeds, pumpkin seeds, etc.
Other products that are rich in omega-3 fatty acids like walnut, Edamame, seaweed, algae, salmon, tuna, etc.
10. Drink Plenty of Water:
Drinking lots of water regularly can also give you relief from oily skin type. If you drink 8-10 glasses every day, it will hydrate each cell of your skin adequately, and prevent breakouts, which balance the ratio of oil & water perfectly.
Hydration also triggers the transformation of oil glands and controls the emission of lubricated cells which minimizes the build-up of oil on your face. It allows your cells to produce only an average amount of oil that makes your skin naturally supple but not extra oily.
Also, read: 17 Wedding Car Decoration Ideas That You Can Use For Your Marriage…