Dowry Prohibition Act
Protection from Domestic Violence Act
Sexual Harassment Act
Women Privacy Act
Child Marriage Act
India is a country where we imagine and worship the woman figure as a goddess. But India is again that country where we witness the utmost cases of crimes file every year. Moreover, this percentage is escalating itself year after year. It is very unfortunate that even in the 21st century, Indian women face torture for dowry. Moreover, they suffer exploitation at the hands of their husbands, or even are victims of rape and that too inside a temple! This prompts the need for women to know the laws designed to protect them.
Some of the institutions and women's rights commissions emerge as the saviour of women with the power of laws which are referred to in our Indian constitution. They consistently make Indian women aware of their rights depending on the women's law submit in our constitution. Here we come up with some of those significant female acts that you must know of being a woman in this country-
1. Dowry Prohibition Act
Dowry is a curse to Indian society. According to the ancient Indian tradition, a father or a bride should offer some money and expensive belongings to the groom and his family, especially his parents.
Things turned ugly when the family of the groom started torturing and even killing innocent brides in demands of dowry after their marriage. On 1st May of 1961, an act has enacted in our constitution against this custom. According to this act-
Firstly, any property, goods, money, etc. given by either party of a wedding is called dowry
Secondly, if any person or people will catch by giving or accepting dowry, that person shall be punishable according to this act
Thirdly, punishment may vary from imprisonment to fine, and the imprisonment may be extended depending on the penalty for demanding dowry
This law ensures that the person, who offers dowry, is also an accused under this law of dowry prevention act. Therefore, it is cleared that how either party of dowry can be under the penal code of this women's rights act.
2. Protection from Domestic Violence Act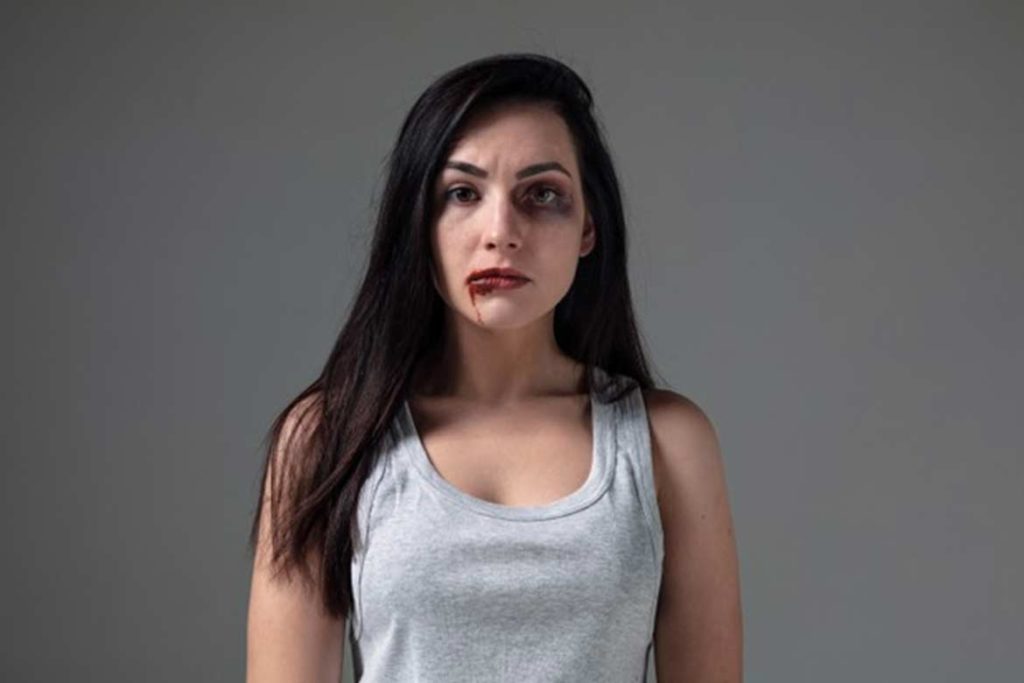 Domestic violence is another common crime we can see in Indian society. According to the survey, the the Covid-19 lock down period last year saw an increase in the percentage of domestic violence enormously. This makes it a rather serious issue as even a pandemic didn't stop this crime from happening.
This act was enacted in our constitution on 14th of September 2005 under section 498-A of the penal code. However, it came into effect actually from October 2006 onwards. Any woman, who is suffering from domestic violence like hitting, burning, beating, or any type of torturing, can get instant help from the law enforcement or police service near her area. This act allows women to have-
Divorce
Custody of her child or children
The injunction in any type of maintenance
And any form of civil remedy she wants to have to get rid of her sick marriage
This act also offers a protection officer under section 8, who will help the aggrieved woman to file the complaint, provide medical help, take her counseling session, aid her to get a safe shelter, and all other necessary assistance that a suffered woman needs.
3. Sexual Harassment at Work Place Act (One of the most relevant laws in the post #MeToo era)
Sexual harassment at the workplace is not new for working women. When a female feels unsafe due to some sexual annoyance like inappropriate holding, undignified offers, etc. from any of her colleagues or superiors, she can take this as sexual harassment.
This legislative act came into Indian law in 2013 as the prevention of sexual harassment of women at their workplaces after the amendment of the Criminal Law of the Indian Constitution. This act is under section 354A of the Indian Penal Code. Penalties of this legislative act are-
The person, accused of committing a sexual offense, may get imprisonment
Imprisonment may extend from one to three years
The accused may be ordered to present a large sum of amount to the Indian court as fine
However, despite this facility of Indian law, it is claimed by an International Labor Organization that only a minor amount of working women have compliant under this section in India.
4. Women Privacy Act (One of the Laws that needs more Awareness)
Women sometimes even face threats while submitting or sharing their experiences to the judge in court. Thus a new law has been enacted under section 164 of the criminal procedure code in this regard.
According to this act, a woman has got the right of recording and submitting her statement privately in front of the magistrate. Sometimes influential opponent may prevent a victim from submitting the true report about her sexual exploitation. This act gives her right to-
Filing her complaint only in front of the superior post like a magistrate
She can even record her statement privately in person, only under the presence of a lady constable
She doesn't need to tolerate any type of harsh interrogation of any officials under stress
This act definitely gives proper protection and support to a lady, who has undergone pathetic sexual exploitation like rape, molestation, etc. Moreover,these women generally suffer from trauma and anxiety. This privacy act will protect their privacy along with giving them relief from primary breakdown.
5. Child Marriage Act
This is an act to prevent the disgusting child marriage custom in India where people let their daughter marry at the age of 10-12. This act includes all citizens of India and beyond India.
This act is called The Child Marriage Restraint Act that enacted in 1929. Furthermore, a new amendment issued since the year 2006 averts the solemnisation of child marriages in the countryside regions of our country. Moreover according to this law-
A girl should not marry until she is an adult or reaches 18 years,
No one, not even the parents of a girl can force her to marry before that certain age
If a person performs or conducts child marriage, he or she shall face punishment at the hands of Indian law
Punishment may vary from 2 years of imprisonment to a large sum of money
Fine may extend from thousands of rupees to one lakh along with imprisonment
According to the act, the minimum age for a male candidate to marry is 21 years, while for a female, it is 18.
We hope this article helps you in any way possible. It's important to know your rights and use them to protect your life and dignity. Stay Safe!!