Nobody needs an excuse to eat more chocolate. There is an infinite amount of ways to enjoy this magical bean of joy. Eating a little bit of chocolate could boost your brain health, lower your cholesterol, reduce your diabetes risk, and fight inflammation throughout your body. The antioxidant-packed sweet may also improve the elasticity of your skin, leaving you looking younger. However, the two most common types of chocolate are milk and dark. But the question is this's the difference between dark chocolate vs milk chocolate, and which is better for you?
The healthiest type of chocolate: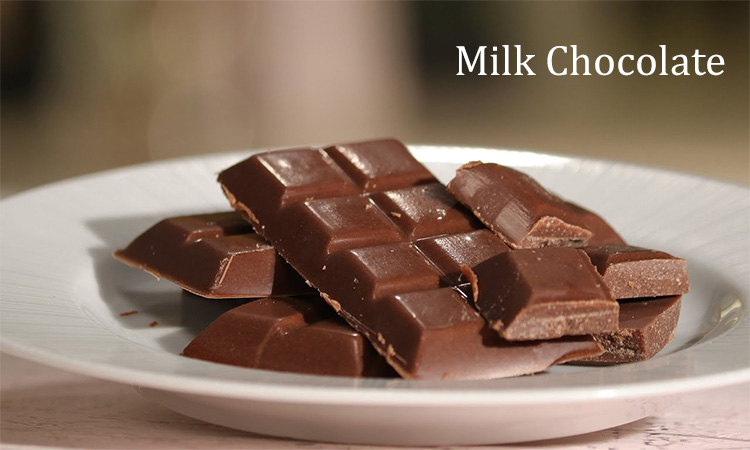 When it comes to which type of chocolate is the healthiest, the answer is simple: it's dark chocolate. Since dark varieties contain super-high cocoa contents (usually 70 to 80 percent), they contain more flavors than milk chocolate. But the more cocoa you have, the more bitter your chocolate will be and that's exactly why milk chocolate adds in a lot of milk and sugar to sweeten things up. Unfortunately, eating something that's primarily sugar and saturated fat is a no-go for your health, though.

Milk chocolate has more calories than dark, but with that comes the benefits of milk, with four times more vitamin A and five times more calcium. Dark has almost twice as much zinc and magnesium and three times more iron, and its polyphenols have been linked with reduced stroke and heart attack risk and improved mood. Both are loaded with calories, so go easy."
               Winner: dark chocolate
How to buy healthy chocolate: Experts say, make sure you get the real dark chocolate and not milk chocolate in disguise. Look for something with at least 70 percent cocoa, low natural sugar content and no dairy. Milk chocolate often pairs well with kettle corn, ginger, and even bacon. Dark chocolate pairs well with avocado, coffee, and red wine. When it comes to fruit, cookies, and other desserts, it's a matter of preference. If you are able to get the best dark chocolate you have all the reasons to have a piece or two every day, after all, it's healthy.
Reported by Dr. Himani