It's damn difficult to choose a wedding gift for your best friend. You don't want to give them the usual stuff and you can't decide what unique to give them, which they'll remember even years down the lane. Only best friends know each others' secret preferences. Their relatives may give them practical things like plates and television sets but you understand what they want.
Okay, it's not that easy. If you are tired at figuring out what to gift your friends on their wedding, we bring you a list of wedding gift ideas to choose for their D-day:
1. Prepare a basket full of personalized things
A hamper consisting of coffee cups, cushion cover, mugs, wall clock, key chain and stuff that the couple can use once the married life begins, this gift is both thoughtful and easy to get.
 2. Gift a getaway kind of vacation with a travel voucher
Once the wedding madness is over, they're done with the big honeymoon and things start to get monotonous, they can head off for another fully sponsored quick getaway.
3. A personalized nameplate for their house
The first house they'll share is special. You can add to this special experience by choosing a nameplate for their house.
4. Get her some self-adhesive wallpaper for their room decor
After marriage, the couple takes a keen interest in decorating their first room together. You could help them with this by gifting them some cool designs to add that personal touch to their bedroom.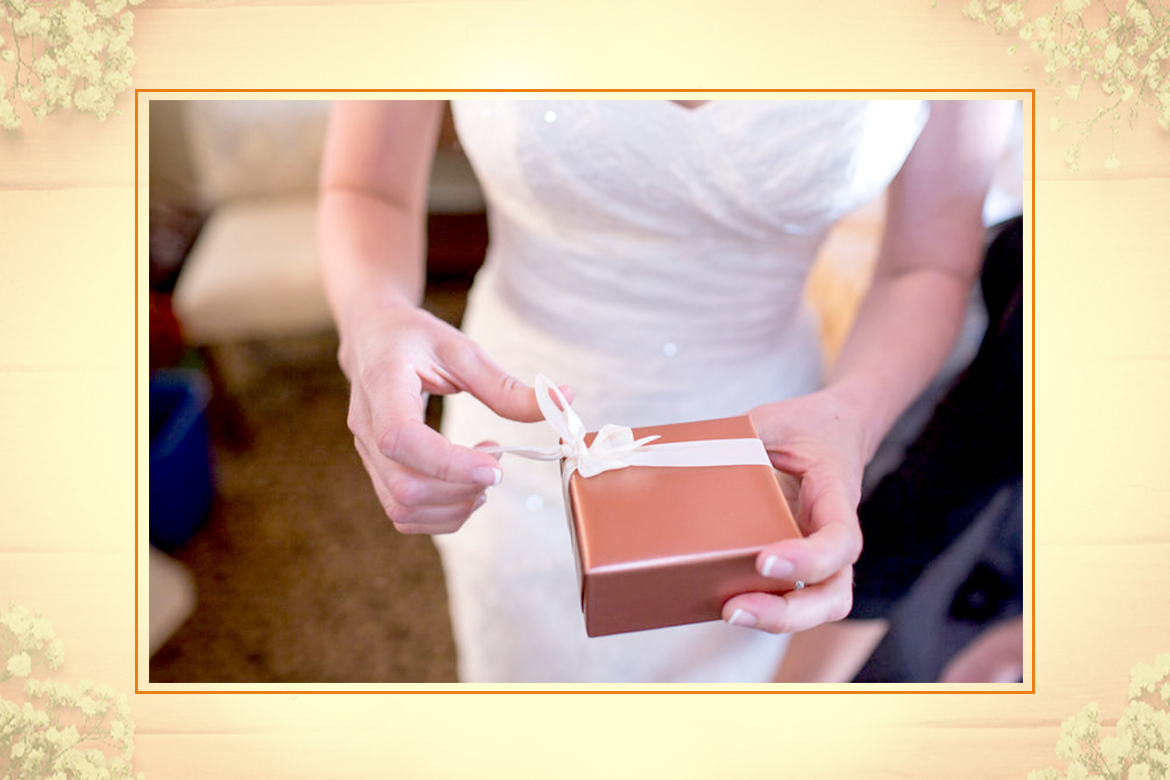 5. An all-expenses – paid dinner reservation at a place they've been raving about
To find time for a date after marriage is on the wishlist of a newly wed couple. So how about you give them a reason to celebrate their togetherness with an all-expenses- paid, fancy dinner.
6.  A spa voucher to get rid of the tiredness that hits after the wedding
The couple needs to relax after all the wedding excitement gets over and they will thank you for this thoughtful gift.
 7. Frame their story and be assured that it'll warm their hearts
This is probably the best piece of decor you could give your best friend a wedding gift. The fact that you'll design it on your own, will make the gift even more special.
Celebrate your best friends' wedding by showing up to the wedding with the best gift in the pile. Sure, it may be difficult to stand out when everyone knows the newlyweds in their unique ways, but with a gift that commemorates your love and appreciation for your best friend, they'll know just how much thought you put into the perfect wedding gift.