We all know how challenging it is to pick a good hair product that suits the hair. When we go to the store counter, we are confused about picking the best one. While choosing a hair product one has to think about the hair fall, scalp and hair type too. The market is flooded with products duped with chemicals like sulfate that harm our hair. These products can dry our hair even more. So, how can we choose the one best for us? If you are one looking for a natural alternative to wash your hair, then using baking soda for hair treatment is the simplest way. You heard it right, you will need baking soda that lies in your kitchen to prepare great DIY stuff. Let us tell you what you can do with the baking soda for hair treatment.
Baking Soda for Hair Treatment:
Building your Shampoo
Ingredients used: Baking Soda and Water
How to make it?
To make your own DIY shampoo, you need to mix baking soda and water in the ratio of 1:3. Mix it until it becomes a smooth paste. For short hair uses two tablespoons of baking soda. For medium hair, use three tablespoons. For long hair uses four tablespoons. Mix all the ingredients and put it in a bottle and wash every time you go ahead to shampoo. If you are looking for some good fragrance from your shampoo, then you can add 3-4 drops of your favorite essential oil to the bottle. Lavender, rose, and geranium has good fragrances, you can choose the favorite one as per your need. If you are struggling with dandruff, then you can add a 3 teaspoon of apple cider vinegar to the mixture.
How to use?
When using the shampoo, make your hair wet properly. Make sure your hair and scalp are wet. Start massaging your hair from the scalp to the ends. Leave it for at least five minutes and then wash under the shower.
What does it do?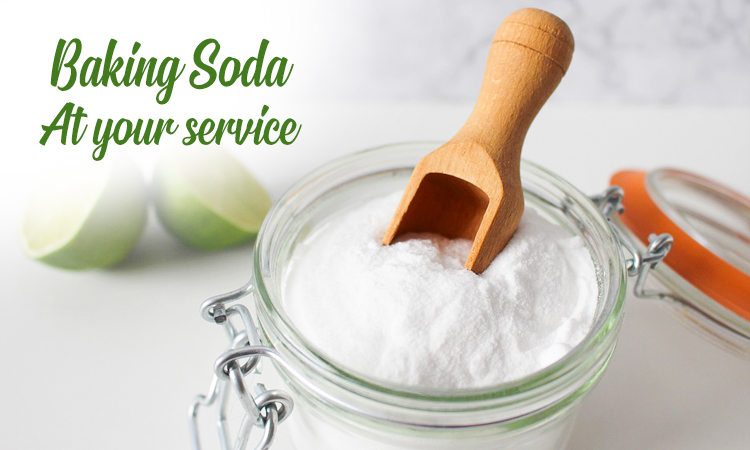 If you are wondering what can this DIY shampoo do for you. Or how using baking soda for hair treatment can help? Here are a few reasons how this shampoo can help.
The use of baking soda cuts down the excess sebum produced by the scalp. Thus, getting rid of the oil in the hair making you feel fresh. It also balances the PH balance of the scalp as well.

Baking soda has natural antiseptic properties that kill unwanted bacteria on the scalp making it healthy. Mixing it with apple cider vinegar treats the fungal infection that causes dandruff.

Baking soda can soothe your irritated and itchy scalp.

Baking soda has absorbing qualities that make it a great dry shampoo.
Read More: How To Take Care Of Hair At Night?