When you talk about France, all you think about is fashion, food, and obviously the French Kiss. But there is more to France beyond all this and that is the French country-style kitchen. The French country-style kitchen has become very popular over the last few years. Provencal colors, rustic accents, and elegance can easily identify a French-style kitchen. In this article, we will give you a basic understanding of how a French kitchen decor looks like and how can you use your existing kitchen decor to imbibe the French flavor.
Colors:
The French style kitchen decor is marked by the use of Earthy or Natural colors. Pale colors like beige, cream, etc. are an excellent choice for a French kitchen decor as these colors are taken from the provincial landscape. You can also opt for soft and muted earthy tones for the decor.
Cabinets:
The Cabinets are made of wood finish light in shade or decorated with natural grains. Using a weathered look cabinet accentuates the look of a French Kitchen decor. Even the use of reclaimed wood is an excellent choice.
Hardware:
The hardware used in a French-style kitchen decor should be made from or finished with bronze, iron or brass, ideally with a dark patina. If you like to keep it a little different, making use of warm shades like mustard, mossy green or scarlet red.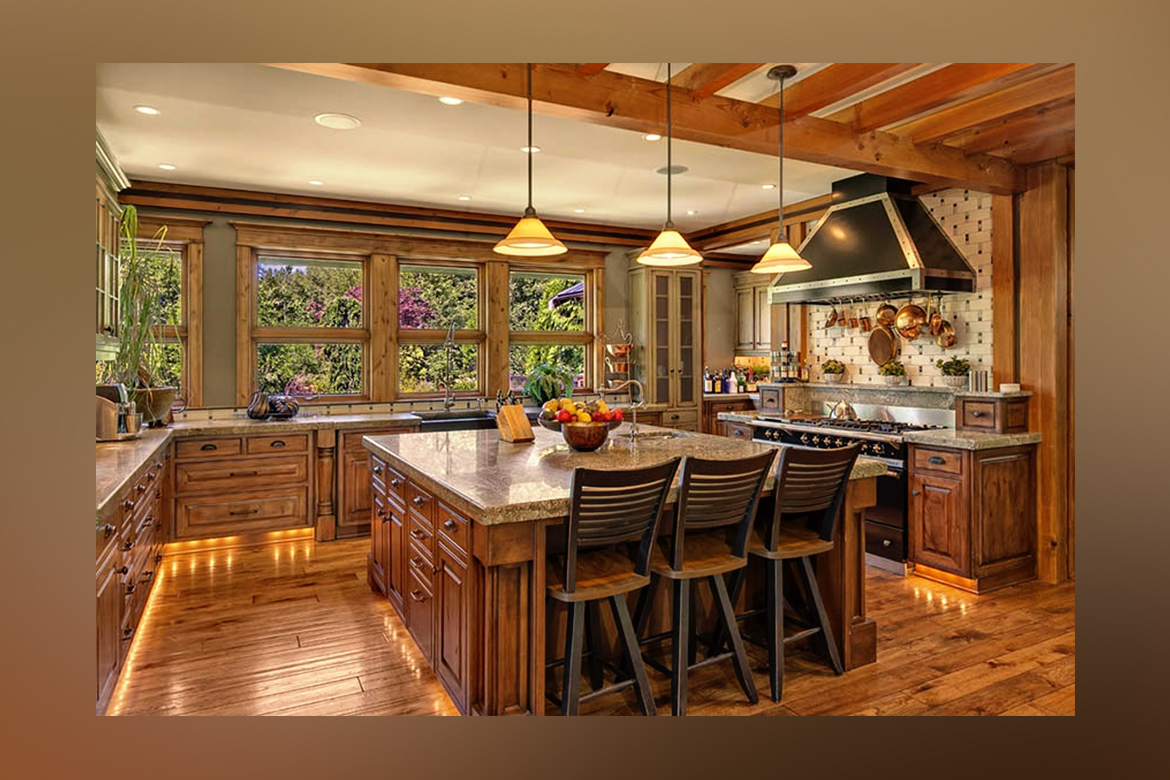 Materials:
Brick, copper, stone, and slate add to the French kitchen's authentic rustic look. The material will create an appearance of rustic look over time. The smartest way of incorporating these materials in the kitchen is to add them to the floors and the walls and decorate with smaller accessories to break the monotony.
Upholstery:
French kitchen decor needs to use French fabrics to exhibit a refined sense of formal elegance. The best idea is to opt for the French toile fabrics, which are famous for the distinct patterns exhibiting bucolic scenes like farm animals, gardens, fountains or birds. This fabric serves as the best choice for upholstery French country kitchen décor.
Other Pointers:
A French country kitchen has a love for scrolls and moldings.
Hanging copper pots and displaying antique stone vessels on countertops is a charm of the French Style Kitchen Decor.
Crown molding framing at the kitchen's cabinetry top is added to the look and feel of a French Kitchen Decor.
Make use of simpler wood-and-iron chandeliers, if you like to keep it practical, make use of iron pendant lanterns, with candle-style incandescent bulbs.
Don't forget the flowers, a stable of any country kitchen.
Read More: Best Wedding Ring Designs In Low Budget