Trusting on home remedies to cure common cold and cough is something that many Indian households still believe. A turmeric and honey concoction works well as a cold remedy. It acts as an expectorant and can ease coughing, sneezing, and a runny nose.
Honey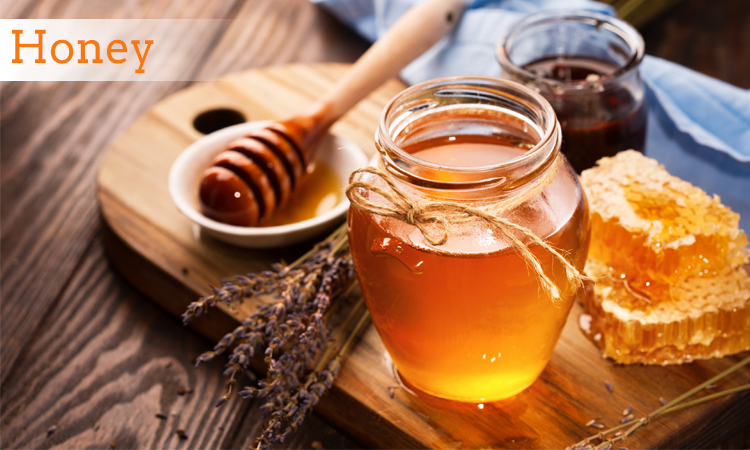 Honey is so powerful for destroying bacteria that it should be used first when fighting infections. Scientists found that honey is more powerful than all antibiotics available. Many studies discovered that the honey was able to kill every bacteria or pathogen they tested it on and concluded that it could be applied topically to humans to help fight infections like cuts and insect bites. They also noted it could be taken internally.
Turmeric
Turmeric is a spice which is commonly used by the Indians in preparation of various recipes. It is orange in color, and, besides being used as a spice, it is a natural remedy common in both Ayurvedic and traditional Chinese medicine. As a spice, it is greatly notable for its strong anti-inflammatory and anti-carcinogenic properties, and for its ability to kill bacteria and boost the body's immune system.
Honey and turmeric mixture
 The mixture of honey with turmeric has the most powerful antibiotic due to the powerful anti-inflammatory properties. This mixture has very strong anti-inflammatory properties that not only destroy the bacteria responsible for causing diseases but also promote natural protection. Unlike synthetic antibiotics that can be found in abundant number at the pharmacy, this medicine has no negative effect on the intestinal microflora.
Turmeric Infused Honey
Ingredients:
1 teaspoon ground turmeric(of therapeutic quality )
¼ cup raw honey
2 drops lemon essential oil (optional)
Instructions: Mix the ingredients, stir well, and cover. Store the mixture at room temperature, and stir it before each use. To fight the flu or a cold, take half a teaspoon of the mixture, several times daily.
Article By: Dr. Himani